Museum Staff
Sara Cluggish
Director and Curator in the Perlman Teaching Museum

In 2020 Sara Cluggish joined Carleton as the new Mary Hulings Rice Director and Curator of the Perlman Teaching Museum. She previously held roles as an art history professor at the Minneapolis College of Art and Design, Minneapolis; director of FD13 Residency for the Arts, Minneapolis and St. Paul; collection manager of the Elizabeth Redleaf Collection, Minneapolis; curator of Site Gallery, Sheffield, UK; and assistant curator at Nottingham Contemporary, Nottingham, UK.
Sara holds an MFA in curating from Goldsmiths University of London and a BFA in photography from the Maryland Institute College of Art, Baltimore. She is passionate about working with young people from all walks of life and nurturing the next generation of creative thinkers and problem solvers.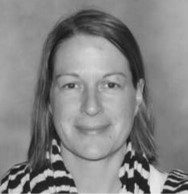 Teresa Lenzen
Technical Director for Perlman Teaching Museum

Teresa Lenzen joined the Perlman Museum staff as Technical Director in May 2012. Teresa honed her skills as problem solver, art handler, art collection registrar, and more through years of service at the Minneapolis Institute of Arts, and the Minneapolis College of Art and Design. At Carleton, Teresa has revolutionized the installation of the annual Senior Art Show through mentoring and modeling professional practices, a positive spirit and boundless energy.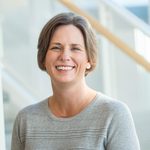 Administrative Assistant in Cinema and Media Studies
Administrative Assistant to the Perlman Teaching Museum

Farrah Pribyl provides administrative support to the Perlman Teaching Museum, ranging from managing student workers to assisting staff with day-to-day functions.  She joined the Perlman staff in January 2021.