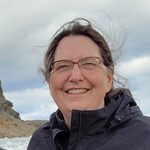 Director of Medieval and Renaissance Studies
Director, Perlman Center for Learning and Teaching
Humphrey Doermann Professor of Liberal Learning
Professor of History

Off Campus: Spring 2023, Fall 2023
Professor Morse came to the Carleton history department in 1999 as a specialist in medieval history. Professor of History, she is also co-Director of the Medieval and Renaissance Studies program and served as the co-director of the Carleton College VIZ initiative. Her interests include spirituality and religious life, geography, the medieval world view, urbanism, and how visuality applies to learning. She has a very keen interest in cartography and has worked on the History of Cartography Project at the University of Wisconsin, Madison. She brings Medieval and Renaissance history and geography to life with hands-on research and cartography projects in the wide variety of medieval history survey and seminar courses she offers. She has a special interest in the Italian Renaissance and is fluent in Italian and French.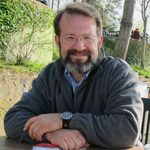 Director of Medieval and Renaissance Studies
Professor of History

Off Campus: Spring 2023
Professor North came to Carleton in 1999 as a medieval historian. In addition to being an Associate Professor of History, he has been Co-director of the Medieval and Renaissance Studies Program (MARS), 2001-2013, 2013-, and Coordinator of the Mellon Mays Undergraduate Fellowship Program, 2002-. He offers a wide variety of seminar and survey courses on topics in Late Antiquity, Early Medieval History, and the History of the Byzantine World. He is fluent in Latin and Greek, and is fluent in Italian. He is also comfortable with French, German and Spanish. He is an avid translator of primary sources from all of the periods that he teaches as well as modern scholarship. He is currently finishing two book-length translation projects focused, respectively, on the Saxon War in the 11th century and a source reader on the period from 880-1050, together with Professor Jason Glenn of USC. Professor North's current research includes a book-length monograph about the transformation of clerical culture in the Age of Reform (1050-1130), and a project about Ricardi Pratellensis' Opera Omnia Exegetica, a study of the commentaries of Richard of Preaux on the five books of the Pentateuch, the Book of Ruth, the Solomonic books of Proverbs, Ecclesiastes, and the Song of Songs, among many others. He served as editor of the Haskins Society Journal from 2008-2013, and is now assistant editor.
Margaret De Fer '24
Ellie Reinhold '23