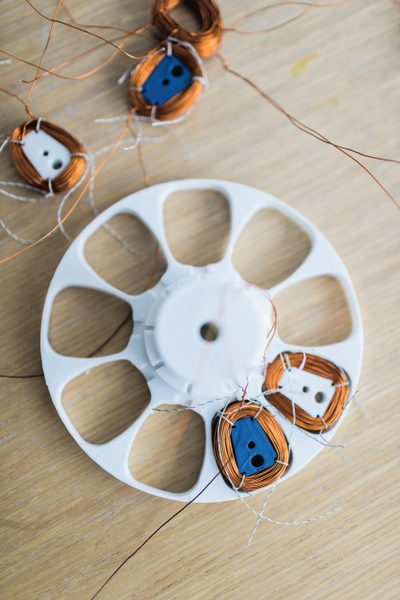 Transitioning from fossil fuels to renewable energy is "the great science problem of the 21st century," says physics professor Arjendu Pattanayak. "Climate change affects our lives deeply and is interdisciplinary. To understand it, you have to understand physics, chemistry, economics, politics, sociology, and culture. It's a wicked problem."
To help students tackle this challenge, Pattanayak designed a two-course sequence that combines interdisciplinary study with hands-on experience. Students began with a fall-term course titled "Sustainable Energy Principles and Design" and then traveled for two weeks over winter break to Delhi and Auroville, India. In Delhi they met met with environmental ministry officials, energy-firm CEOs, and professors from Ashoka University. Founded in 1968, Auroville is an experimental international township whose residents are committed to living in peace and harmony regardless of religion, politics, and ethnicity. It's already an international model in ecologically responsible living, so students had discussions with experts and residents on such issues as climate change, organic farming, and human waste management. They also installed a solar panel on the roof of the community's Tibetan Pavilion.
When the students returned to campus winter term, they took the second course in the sequence—"Sustainable Energy Practice and Prospects"—which involved creating sustainable energy projects on campus. For example, chemistry major Madeline Chosy '18 (Madison, Wis.) installed energy monitors in the stairwells and bathrooms of 40 campus buildings to audit energy use. At the end of her project, she'll determine how much energy and money the college would save by switching to occupancy sensors that turn on the lights only when a space is in use.
"This class has definitely shaped my future goals," Chosy says. "I want to attend grad school in organic/polymer chemistry. It's important that I help promote sustainability."