May
20
Arboretum Volunteer Work Event
Sat, May 20, 2023 • 9:00am - 12:00pm (3h) • We will meet at the Arb Office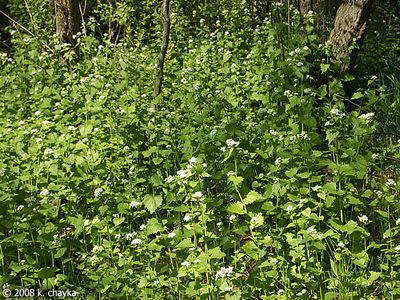 Join us to remove the invasive plant garlic mustard from a section of the Arboretum forest.  This invasive plant crowds out our native wildflowers and changes the soil chemistry, effecting the ability of other plants to reproduce and thrive.  Garlic Mustard's one redeeming feature is that it is edible!  
Read more
 about the plant and it's impacts, including tips on how to prepare it for your dinner!
Please
sign up
for this event so we can coordinate carpooling to the work site.  We have limited parking at the work location.  If you are a student in need of a ride the Arb staff will make sure that you get there and back!
Wear long pants and closed toe shoes and socks.  A long sleeved shirt is a good idea as well. We will provide gloves but bring your own favorite pair if you have one.
from Cowling Arboretum