Feb
10
Chemistry Department Seminar: Cassie Joiner, St. Olaf, Exchange seminar
Fri, February 10, 2023 • 3:30pm - 4:30pm (1h) • Anderson 329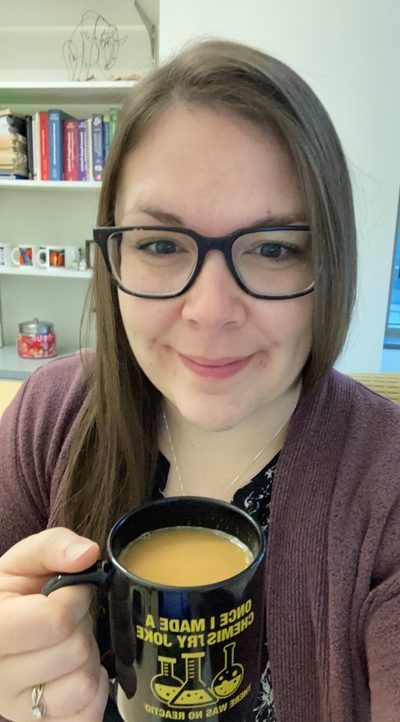 "How does the O-GlcNAc transferase enzyme choose its protein substrates?"
O-GlcNAcylation, or the transfer of O-linked beta-N-acetylglucosamine (O-GlcNAc) to serine and threonine residues of nuclear and cytoplasmic proteins, is an essential, metazoan post-translational modification. O-GlcNAc transferase (OGT) is the sole enzyme responsible for this modification and targets over one thousand different substrates involved in almost every cellular process. Misregulation of protein O-GlcNAc levels and O-GlcNAcylation patterns has been implicated in metabolic diseases, cancers, and neurodegenerative diseases. This broad disease activity makes OGT an attractive therapeutic target, however the substrate diversity makes pan inhibition as a therapeutic strategy unfeasible. Rather, a substrate-specific approach to targeting is more advantageous, but how OGT chooses its substates is poorly understood. It has been shown that OGT uses its noncatalytic, tetratricopeptide repeat (TPR) domain, rather than its catalytic domain, to drive substrate selection. There are two proposed mechanisms for this selection that are thought to coexist: 1) the intrinsic selection mechanism where OGT directly interacts with substrates through the lumenal region of the TPR domain and 2) the adaptor-mediated selection mechanism where OGT interacts with adaptor proteins that are proposed to target protein substrates to OGT and alter OGT's activity. Here, I will present structure-activity relationship studies used to identify key residues in the TPR lumen that drive intrinsic substrate selection that were performed during my postdoctoral training and the current work my lab at St. Olaf is doing to captureOGT-adaptor interactions along the TPR domain to ultimately determine the adaptor-mediated selectionmechanism. By understanding these two selection mechanisms, we hope to provide insights into ways to selectively target subsets of OGT's protein substrates.
*This seminar counts towards the chemistry major seminar attendance requirement.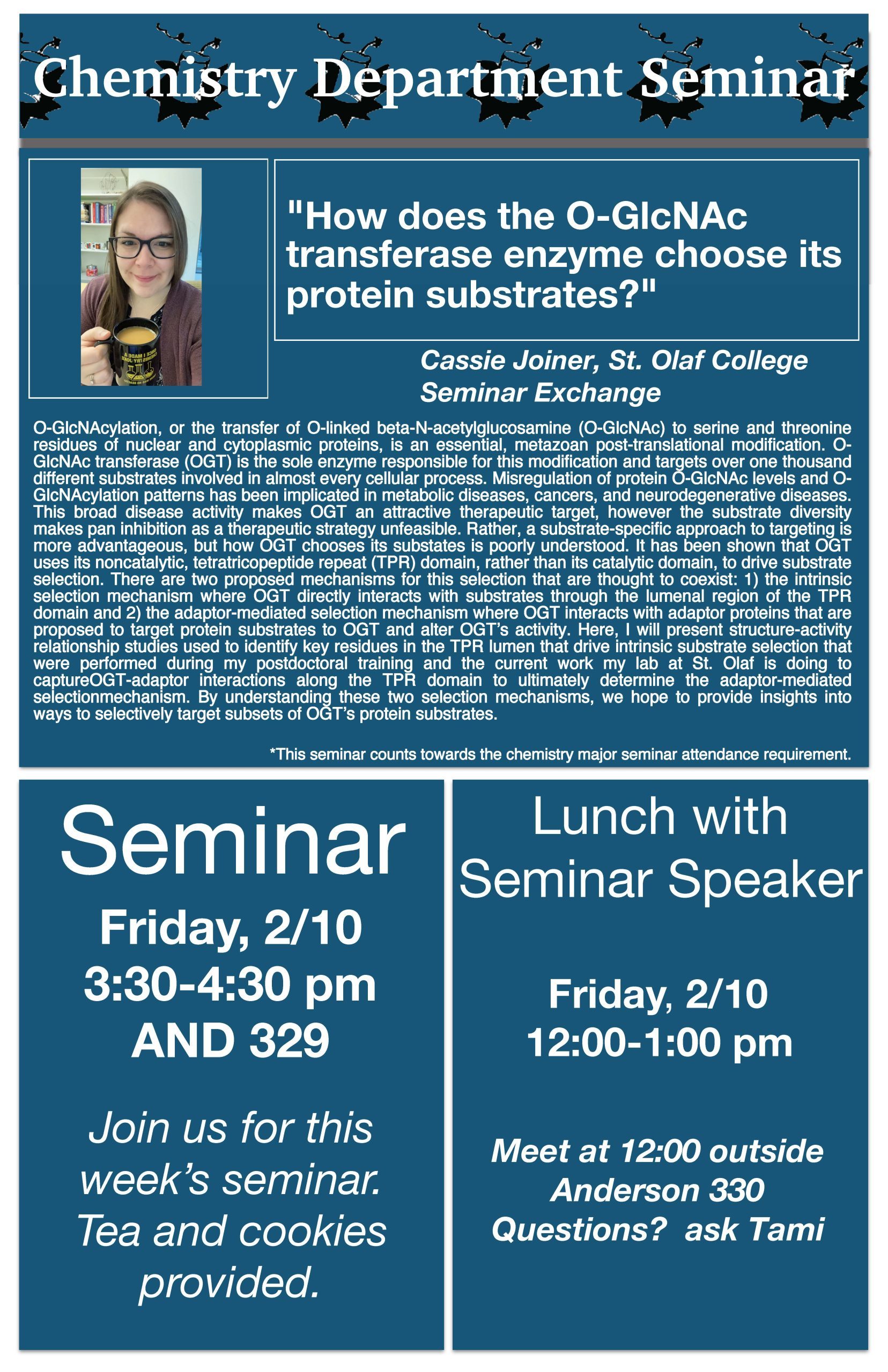 from Chemistry