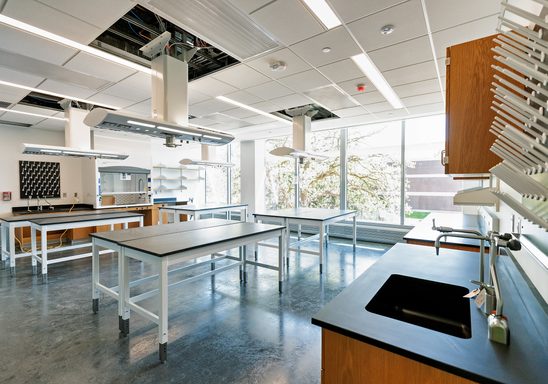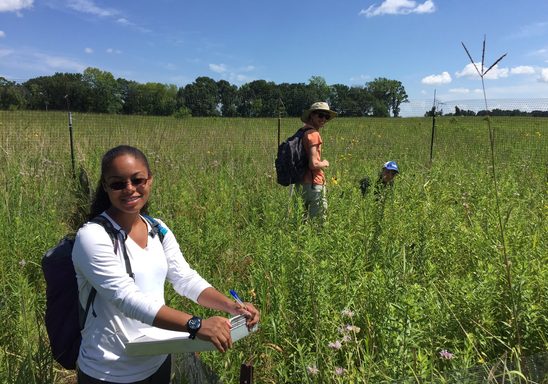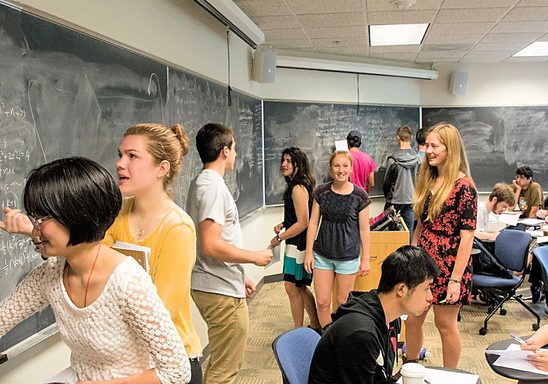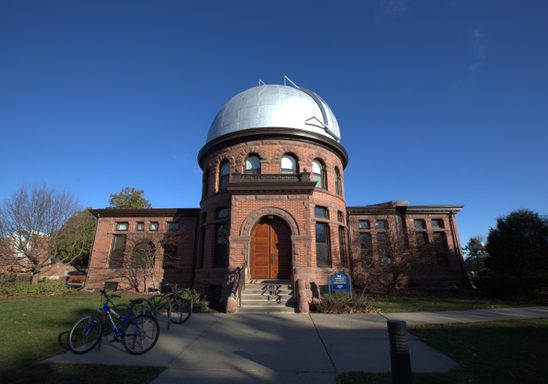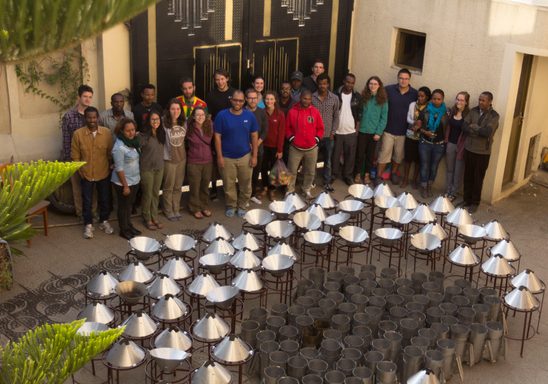 June 5, 2020
The STEM Board stands in solidarity with black students at Carleton against systemic racism of all kinds. We mourn the murders of George Floyd and Breonna Taylor at the hands of police officers, like those of too many other black, brown, and indigenous people before them. We are heartbroken and horrified by the continued cycle of violence against people and communities of color. The events of the past week have brought into sharper focus the inequity, injustice, and racism embedded into our institutions. STEM fields in particular have a complex history of exclusion, something to which, unfortunately, Carleton is not immune.
One of the STEM Board's three main goals is to use a coordinated approach to inclusion and broadening access in the STEM disciplines at Carleton and beyond. We are determined to address these issues and their impact on students' sense of belonging in STEM fields. We pledge to expand the voices included in our conversations and the resulting actions. As individuals, as departments and programs, and as a Board, we remain committed to realizing a diverse, just, and equitable STEM future.
In solidarity,
The STEM Board
---
Read statements of solidarity from our departments and programs.
In an era of remarkable scientific creativity and discovery, we recognize that training in the latest scientific knowledge is necessary, but not sufficient, to prepare future leaders in science and medicine. We must also prepare students to make intellectual connections across contexts, to adapt ideas to new situations, and to address ill-structured problems in multidisciplinary teams. We must prepare them to be integrative learners.
The science and math faculty at Carleton College aspire to help students learn to transfer, apply, and synthesize their classroom learning into a coherent and usable body of knowledge. We provide multiple opportunities for students to practice using this knowledge in research, teaching, and real-world problem solving.
Carleton's Integrated Science Center
Carleton has undertook an ambitious construction project to create an Integrated Science Center to foster interdisciplinary and integrated learning. The first phase of construction was the Evelyn M. Anderson Hall which officially opened to the public on September 16, 2019.
Anderson Hall houses laboratory spaces for Archaeology, Geology, Chemistry, and Physics & Astronomy. In addition, offices for Chemistry and Geology faculty are located on the second and third floors of the office block of this building.
The entire facility is designed to have a net zero impact on energy consumption, and Carleton's new geothermal energy plant is housed in the sub-basement of Anderson Hall. In addition, the second floor of Hulings Hall, which houses the relocated Biology department office, has been renovated and the Hulings HVAC system has been replaced. The Dougherty Atrium in Anderson Hall seamlessly connects with Hulings Hall on the first and second levels.
The second phase of the project involved renovating about 80% of Olin Hall. Olin Hall houses Psychology, Cognitive Science, Computer Science, and the GIS lab, as well as offices for Biology, Physics, and Astronomy. Renovations on the first floor of Hulings Hall, the basement and third floors in Hulings were completed in fall 2020.
Find more information, including floor plans and renderings of the integrated science center.