May
19
Linguistics Foodie Fridays!
Fri, May 19, 2023 • 11:00am - 12:00pm (1h) • Linguistics lounge on 4th Willis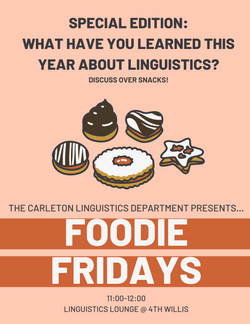 Join us for snacks, chats, and friends. This week's theme takes some self reflection on our whole year: what have you learned this year about linguistics?? Come to chat about this question, or anything else!