---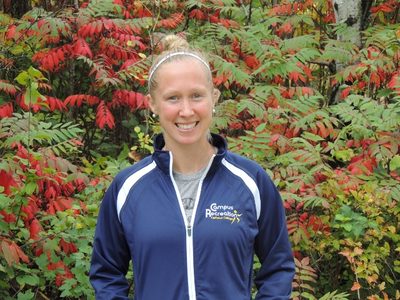 Jenna Kuhlman
Number of years teaching: I have been personal training since 2005
Certifications/Education/Experience: Certifications includes CPT-NASM, PES-NASM, USPTA
What classes do you teach this at Carleton? Strength & Balance, Cardio/Strength, Tabata, Walking w/Weights
When I'm not instructing, at work, or in school, I am… Spending time with my two children and love being a mom
If I was stranded on an island, 3 items I would need are… I can not think of 3 items I would need. I am very easy going and usually will go with the flow. I would just want to bring my family and then everything would be okay.
Why should Carleton Rec Center members come visit Group Fitness classes? Everyone should come visit the group fitness classes at Carleton Rec Center because they are all great classes that incorporate all different muscle groups and each class meets somebody's needs. The classes are fun with friendly people and an easy way to get a great workout in.
Contact: 952-288-5454 or email Jenna.
---