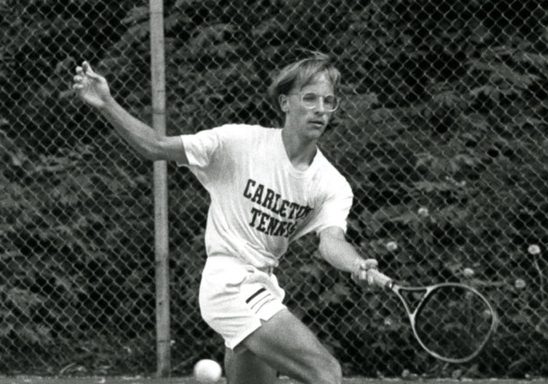 Carleton tennis player Tom James '89 returns the ball at a game during the 1987-1988 season.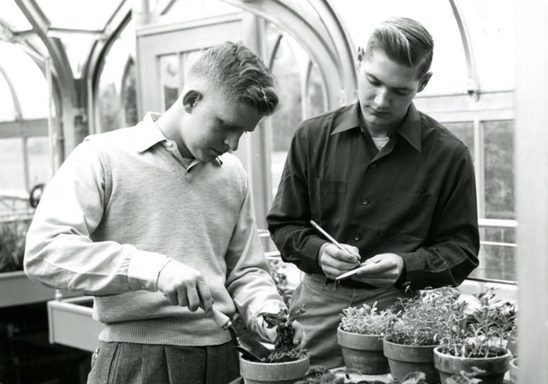 Two students work with plants for a botany lab in 1951.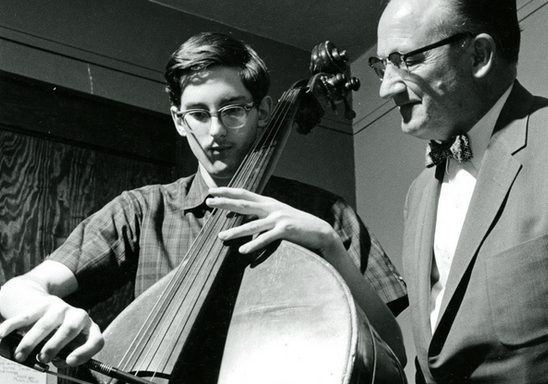 A student receives bass lessons from instructor Kenneth Davenport at the music hall in 1964.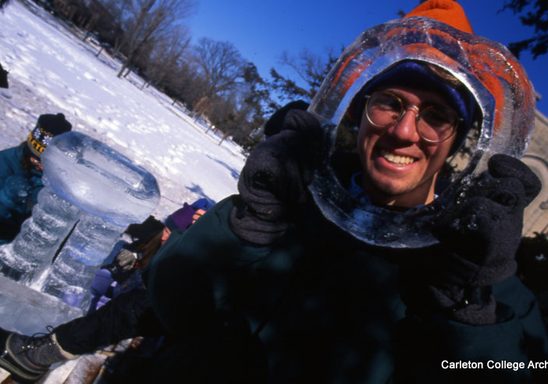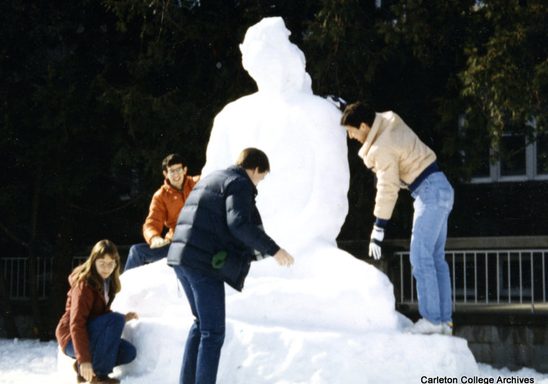 Buddha snow sculpture, 1983.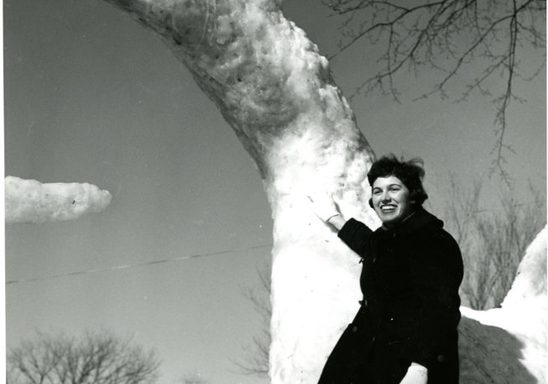 Carole Pushing '61 with a knight and dragon snow sculpture, 1960.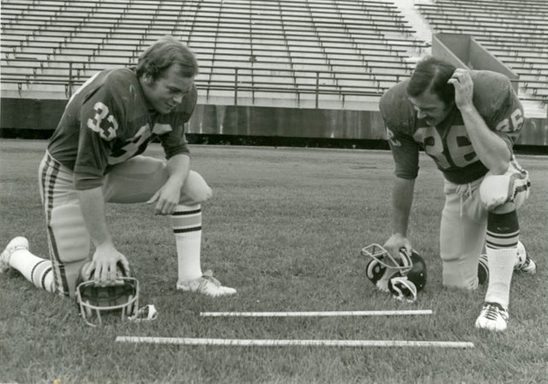 First (and only) metric football game, Carleton vs. St. Olaf in 1977.
Location: Laurence McKinley Gould Library, Room 164
Hours: Visits to the College Archives are by appointment only. Appointments can be scheduled for Monday-Friday, 8am to 4:00 pm.  
Contact: archives@carleton.edu or 507-222-4270
Researchers: Please make an appointment in advance.