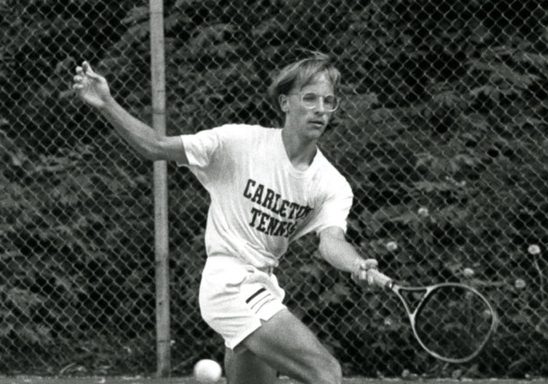 Carleton tennis player Tom James '89 returns the ball at a match during the 1987-1988 season.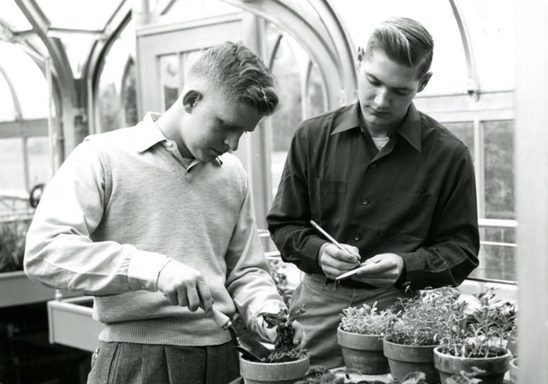 Two students work with plants for a botany lab in 1951.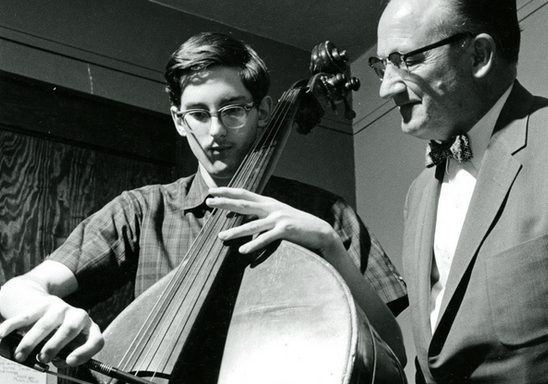 A student receives bass lessons from instructor Kenneth Davenport at the music hall in 1964.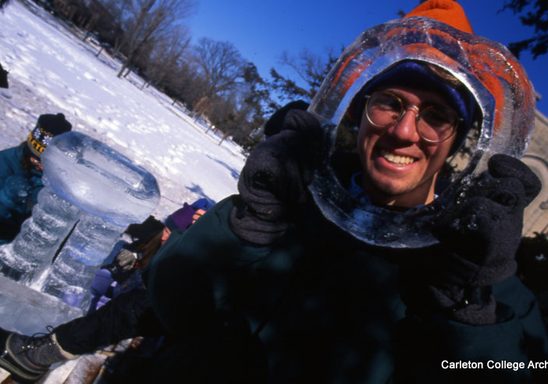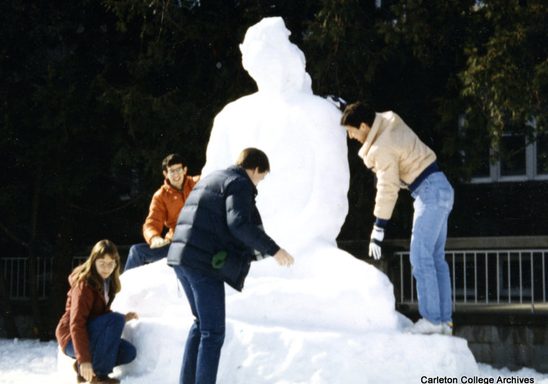 Buddha snow sculpture, 1983.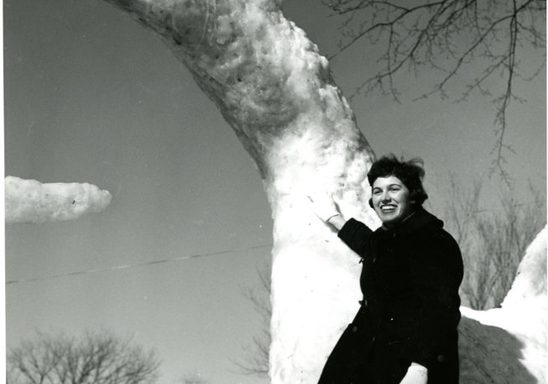 Carole Pushing '61 with a knight and dragon snow sculpture, 1960.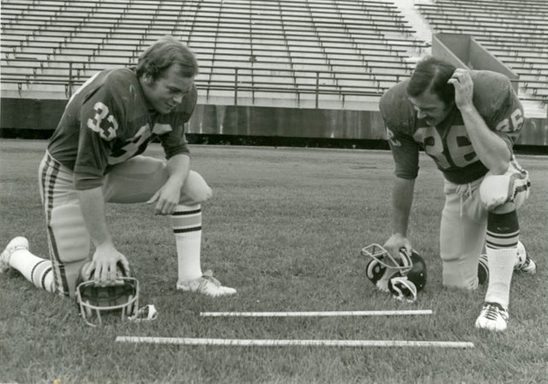 First (and only) metric football game, Carleton vs. St. Olaf in 1977.
Please note that access to the Archives Database is temporarily restricted to on-campus users only. To access the database from off campus, please log in using the campus VPN, or contact us for assistance.
---