The Friends' Library (vols. 3-14)
WILLIAM EVANS, THOMAS EVANS
SOCIETY OF FRIENDS
Philadelphia: Joseph Rakestraw, 1839-50
Donor: Robert Arthur, friend of the College
Moby Dick; or, the Whale
HERMAN MELVILLE
New York: Harper & Brothers, 1851
Donor: Thomas B. Morgan, class of 1949 and former Trustee
First American edition, printed in an edition of only 3000 copies, many of which burned in a warehouse fire three years after publication. The red cloth cover is an especially rare and desirable feature.
Kitchi-Gami. Wanderings Round Lake Superior
J. G. KOHL
London: Chapman and Hall, 1860
Donor: Donald Beaty Bloch, grandfather of Susannah ( Hopkins ) Leisher, class of 1985
First edition of the English translation of an important 1859 German account of the manners and customs of the Ojibway Indians of the Lake Superior region.
The Seven Lamps of Architecture
JOHN RUSKIN
New York: John Wiley & Son, 1865
Donor: Lauren Soth, Professor of Art History
The Great Divide: Travels in the Upper Yellowstone in the Summer of 1874
WINDHAM THOMAS WYNDHAM-QUIN DUNRAVEN
VALENTINE W. BROMLEY, illus.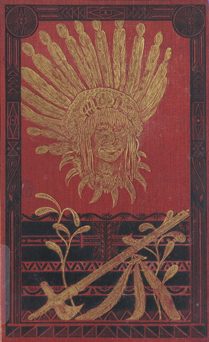 London: Chatto and Windus, 1876
Donor: Donald Beaty Bloch, grandparent of Susannah (Hopkins) Leisher, class of 1985
Saints in Art
CLARA ERSKINE CLEMENT WATERS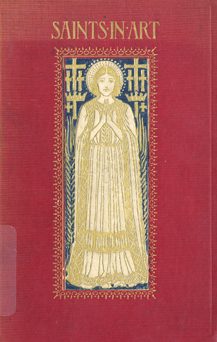 Boston: L. C. Page & Company, 1899
Donor: Lauren Soth, Professor of Art History
A fine example of the decorated publisher bindings that characterize late 19th and early 20th century trade editions.
Johnson-Boswell Album
Compiled by FREDERICK LOCKER-LAMPSON
Late 19th century
Donor: John H. Bullion, class of 1974
This unique album of engravings, clippings, and manuscript items relating to the circle of Samuel Johnson and James Boswell was assembled by the noted English collector, Frederick Locker-Lampson.