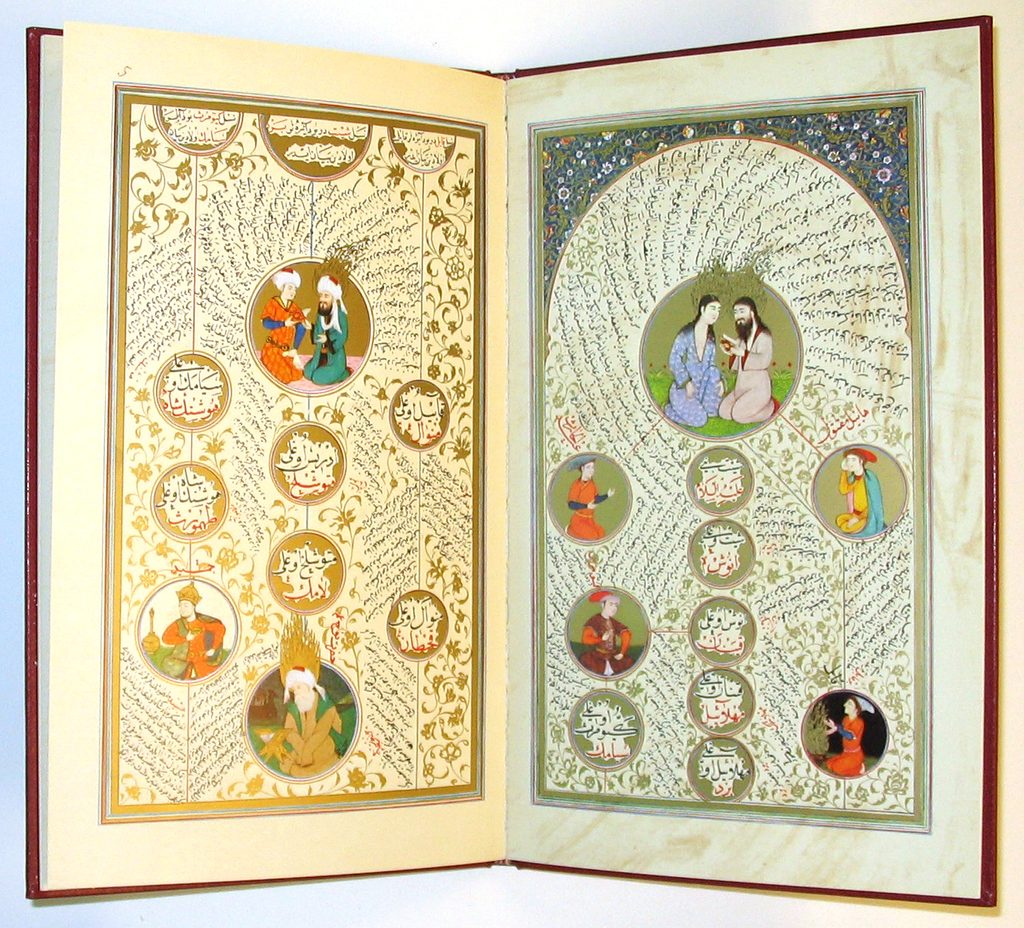 Facsimile of the 1375 edition of the Catalan atlas in the Bibliothèque Nationale
The Catalan Atlas shows the world known to a fourteenth-century European: although focused primarily on the Mediterranean sea, it covers the Canary Isles in the Atlantic and parts of the west coast of Africa, Scandinavia, and Asia. This is the first map to record information on Central Asia brought back to Europe by Marco Polo and his brothers (1260-69, 1271-95).
The original atlas is composed of twelve sheets of parchment, mounted on wooden boards designed to fold like a screen. Made in Majorca in 1375 by the chart maker Cresques Abraham (1325-87), it was a gift to the king of France in 1381 and remains in the Bibliothèque Nationale in Paris. The atlas shows how the portolan chart – an accurate map of the Mediterranean sea developed in the twelfth century – could be fused with the medieval world map to create a comprehensive image of the known world, supplemented with drawings and texts giving historical and ethnographic information.
The facsimile has been used in history courses and in a seminar for Advanced Placement World History Teachers, to explore the extent of European knowledge of the world and the representation of Africa (especially king Mansa Musa) and the Atlantic on the threshold of the age of exploration.
Victoria Morse
Director of Medieval and Renaissance Studies
Assistant Professor of History
---
Mapamundi, the Catalan atlas of the year 1375
Cresques, Abraham (d. 1387). Atlas català. English & Catalan
Dietikon-Zurich: Urs Graf; sole distributor in the United States and Canada: Abaris Books, 1977
Special Collections G1001 .C73 1977