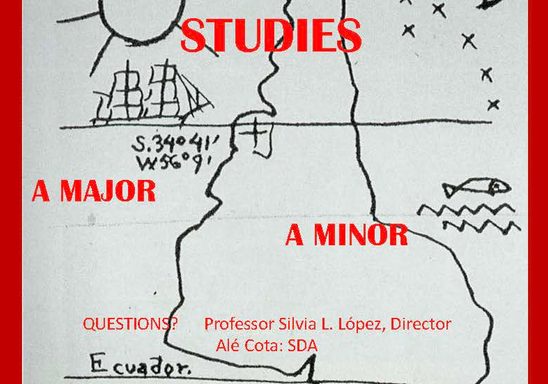 Welcome to Latin American Studies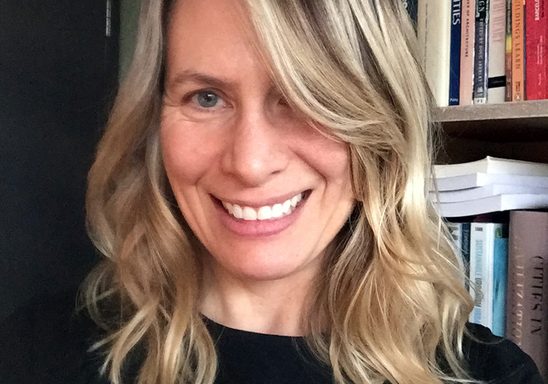 Are Rights-based Urbanisms Enough? Learning from Bogotá and the Bajo Lempa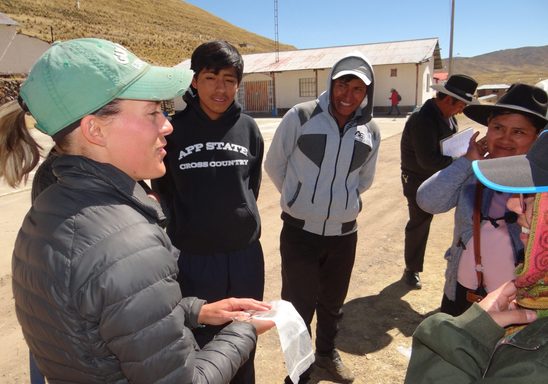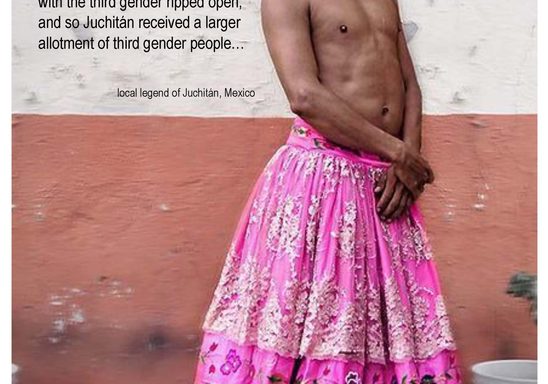 Gender Hybridity in a Zapotec Community
The Latin American Studies Program seeks to expand awareness and understanding of Latin American societies, cultures, and experience in the Carleton community. We offer courses, as well as both a major and a minor, that provide students with an interdisciplinary and cross-cultural approach with which to examine issues of politics, economic development, ethnicity, gender, religion, and cultural expression in Latin America.
The Program also sponsors lectures and other events that are open to the public, as well as providing informal opportunities for students with interests in Latin America to interact with each other and with Program faculty. For more information, please contact Professor Silvia L. López, Program Director, Maxine H. and Winston R. Wallin Professor Spanish and Latin American Studies or any of our other program representatives.
People
Chair: Silvia L. López, Maxine H. and Winston R. Wallin Professor of Spanish and Latin American Studies, slopez@carleton.edu; 4240
Administrative Asst.: Mary Tatge, mtatge@carleton.edu; 4252
SDA: Greta Hardy-Mittell, hardyg@carleton.edu
FORO Latinoamericano
Each year, students, faculty and alumni of the Latin American Studies Program convene to share in an academic experience that brings to the fore and to campus a major topic, event, and country of Latin America. Originally designed as a capstone experience for the students of the program, we have expanded the Foro to include our alumni and the program's entire faculty in order to give it a truly communal sense. The Foro will also provide the Carleton community at large with the opportunity to participate in a major event involving Latin America.
Speakers
Fall Term 2022
Sarah Kennedy, Robert A. Oden, Jr. Postdoctoral Fellow for Innovation in the Humanities and and Archaeology.
Toxic Legacies of Labor
Spanish colonial silver mining in the South American Andes was extremely destructive and exploitative for indigenous communities. To fund the Spanish Empire's geopolitical exploits in Europe, Andeans were forced to toil in American silver mines and refineries. The impact of Spain's American colonial power structure fundamentally reshaped Andean economic, political, and social history during the 16th – 18th centuries. Mining still remains an important driver of the Andean economy. Today it continues to be rife with many of the same issues impacting communities that occurred under Spanish occupation, including land rights, miner safety, and environmental exploitation.
In 2022, Sarah Kennedy began the Proyecto Arqueológico Medio Ambiental (PAMA) to analyze the ongoing environmental impacts of silver mining and refining on archaeological sites and communities in Puno, Perú. The project combines innovative soil, water, and vegetation testing to document levels of heavy metals, such as lead and mercury, still present in the environment. This research extends well beyond the bounds of its methodological innovations to assess best health and safety practices for archaeological projects. Further, it highlights the effects of past and present mining on the environment and descendant indigenous communities. This talk will focus on the recent results of Kennedy's 2022 PAMA project, including important contributions made by indigenous community members and Carleton College students.
Rachel Berney, Ph.D., Associate Professor, Urban Design & Planning, The University of Washington, Seattle.
Are Rights-based Urbanisms Enough? Learning from Bogotá and the Bajo Lempa
Urbanisms focused on the right to the city have arisen to help promote more equitable use and development of places to benefit all residents. But, is this focus sufficient to help people address 21st-century urban challenges? This talk will explain rights-based urbanism, lay out the components of this approach, and discuss challenges and opportunities from city-wide and community-focused scales.
Alfredo Mirandé, A native of Mexico City, Alfredo Mirandé is Distinguished Professor of Sociology and Ethnic Studies at the University of California, Riverside.
Gender Hybridity in a Zapotec Community
God entrusted Saint Vincent Ferrer with three sacks: one with women, one with men, and one with a third mixed gender. His task was to distribute all three around the world. But when he got to Juchitán, the sack with the third gender ripped open, and so Juchitán received a larger allotment of third gender people… local legend of Juchitán, Mexico