If you are interested in studying languages at Carleton, the Language Center has a variety of options to choose from:
Provide or direct you to self-study computer programs
Direct you to various supplementary materials, such as mobile apps, websites, and media. For such digital supplementary materials, please see out Outside Links page for more information.
Or provide you with on-the-spot speaking practice with any of our assistants. See our staff schedule to see which languages are spoken here and when our assistants are working.
For more information, please contact the Language Center.
Note: All of our self-study programs are offered not-for-credit.
---
Digital Materials
Currently, the Language Center supports:
Antidote
Antidote is a software designed specifically to help French students with their writing.
Currently, copies of Antidote can be found on computers in LDC 221, 241 (computers 1-18) and 242 (computers 7-9) on the Mac side only.
If you are looking for help on how to use the web version of Antidote, please click here to read more about this version.
We also have some instructional videos on the web version:
Audacity
Audacity – Software for recording and editing audio, particularly useful for speaking samples or recording conversation homework.
Audacity can be found in LDC 221, 241, and 242.
Rosetta Stone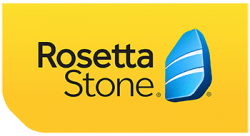 We currently have a limited licenses to Rosetta Stone. We have 10 total copies.
6 copies may be checked out up to 3 weeks at a time, and 4 copies will remain at the Language Center for use in our small computer room. The following languages are available:
Arabic
Chinese (Mandarin)
Dutch
English (American, British)
French
German
Greek
Hebrew
Hindi
Irish
Italian
Japanese
Korean
Persian (Farsi)
Polish
Portuguese
Russian
Spanish (Spain)
Spanish (Latin American)
Swedish
Tagalog
Turkish
Vietnamese
Please come to the Language Center (LDC 220) for more information and to register.
Wenlin
Wenlin – A program for reading, writing, and editing Chinese texts.
Wenlin can be found in LDC 221, 241, and 242.
Outside Source – Transparent Languages via the Northfield Public Library
Students can apply for a library card at the Northfield Public Library (see College Student application). With your card, you can log into Transparent Languages Online from campus. Currently, the self-learning program supports the following languages:
Afrikaans
Albanian
Altai
Amharic
Arabic
Armenian
Azerbijani
Balinese
Baluchi
Bashkir
Belarusian
Bengali
Bosnian
Breton
Bulgarian
Buriat
Cambodian (Khmer)
Chechen
Chinese
Cree
Croatian
Czech
Dakota
Danish
Dari
Denaakk'e (Koyukon)
Denesuline
Dutch
English
Esperanto
Estonian
Farsi
Finnish
French
Georgian
German
Greek
Haitian Creole
Hausa
Hawaiian
Hebrew
Hindi
Hmong
Hungarian
Icelandic
Indonesian
Irish
Italian
Japanese
Kalmyk
Kazakh
Koasati
Korean
Kwakwala
Latin
Lativian
Lithuanian
Luxembourgish
Macedonian
Malagasy
Malay
Maori
Mirandese
Mongolian
Nahuatl
Naskapi
Nepali
Nogai
Norwegian
Oji-Cree
Ojibwe
Pashto
Polish
Portuguese
Quechua
Romanian
Russian
Scottish Gaelic
Serbian
Slovak
Somali
Spanish
Swahili
Swedish
Tagalog
Tajiki
Tamil
Thai
Turkish
Turkmen
Tuvan
Ukrainian
Urdu
Uzbek
Vietnamese
Welsh
Wolof
Yoruba
Zulu
Text/Audio Materials
We have self-study books/CDs in the following languages ready for checkout at our help desk:
Arabic
Chinese (Mandarin)
Czech
Finnish
French
German
Greek
Hebrew
Hindi
Hungarian
Italian
Japanese
Korean
Portuguese
Romanian
Russian
Spanish
Spanish (Latin American)
Swahili
Swedish
Vietnamese