Available phone options:
The Carleton phone system uses digital technology called Voice over IP (VoIP) to place calls using a network connection. You can choose to have a physical desktop phone or a softphone application on your computer, laptop or iPad.
Grandstream 2135 desk phone which offers multiple lines (up to 8), large display screen and a speakerphone.
Zulu softphone is a software application for your computer which allows you to make and receive calls. All faculty and staff have a Zulu account for remote work. We will provide you with a headset with a microphone to use if you need one.
Speakerphone Options
Do you need a speakerphone for your next meeting? The Telecommunication and PEPS departments have a few speakerphones available for rent.
The Jabra Speak speakerphone works well with hybrid meetings where some of the guests are in person and some are remote. It has a built in microphone that ensures your voice is picked up clearly while the built-in speaker offers enhanced audio playback. It connects to your computer via a USB cable and is very mobile. Here are instructions for how to use the Jabra Speak speakerphone.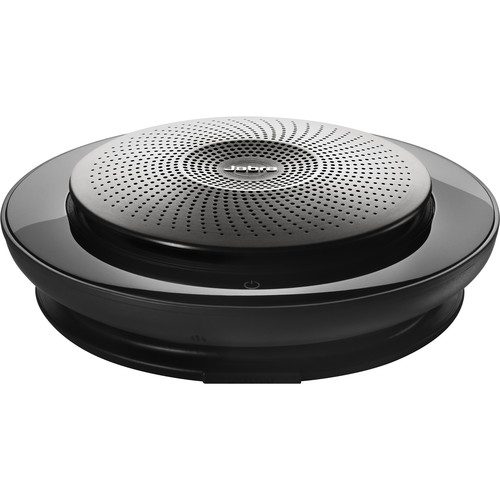 The Polycom speakerphones work well in an audio meeting in a conference room. You can dial out from the speakerphone and receive calls. It has a built in microphone and enhanced speakers. We also have expansion mic attachments if the room is very large. This speakerphone requires a an active data port. Here are instructions for how to use the Polycom speakerphone.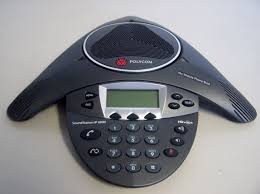 How to Request a Speakerphone
To request a speakerphone you need to submit a TeamDynamix helpdesk ticket. Let us know some details about the meeting (ie. type of meeting (audio or hybrid), size, location, date and time) so we can provide you with what you need. We need at least 3 days' notice to accommodate your request.
I need a toll free number for my conference call.
If you require an 800 number for audio conferencing, the college can provide you with a Zoom 800 conference line. You need to request this number through a Telecom TeamDynamics ticket. There is a per minute/per user charge for the use of this line so we encourage you to use the normal video or audio Zoom or Google Meet call in numbers when possible. We need a three days notice for the request. Please provide the date, time, countries calling in and budget code to charge in the ticket.
List of Zoom's free global dial-in numbers (toll applies)