Web Services is pleased to announce that we will be launching the new faculty/staff and student gateways in WordPress within the next week or so. The new gateways utilize our popular "find as you type" search feature, and present direct links to items identified as most important during focus group sessions. The OneCard and Calendar sections of "My Dashboard" won't have the personalized features at launch, due to dependencies on other projects. Those features will be added when available.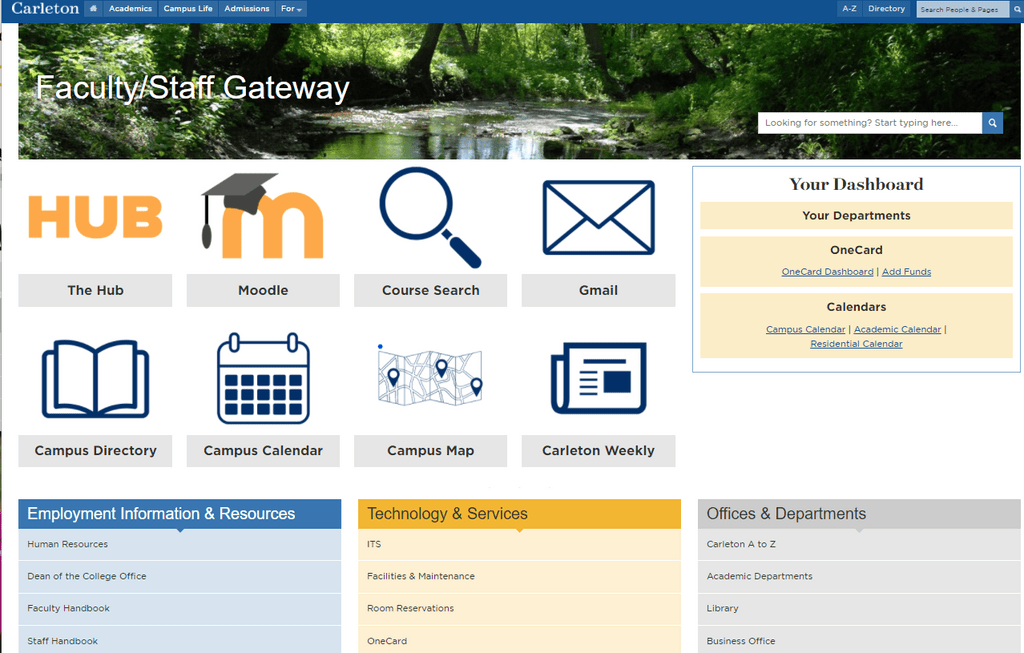 Later this year, we will be launching a new campus calendar in WordPress. This is a significant step in our move away from Reason because it allows us to move the 200+ calendars that have continued to be maintained in Reason over to WordPress. Our thanks to several community members who helped us develop the requirements list for this project and who are, and will be, testing for us. More information about timing and training will be shared this Fall.
Other Reason custom application replacement work currently underway:
Alumni Directory and the discontinuation of alumni profiles
Alumni Network and Regional Carls sites
Pathways
The Voice
For more information about Web2020 (the move from Reason to WordPress), see the Web2020 website or email Julie Anderson.