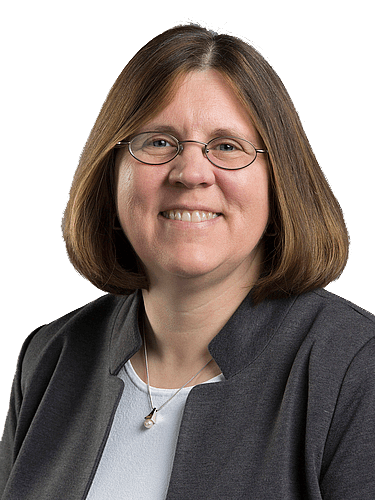 This summer, and the past academic year, brought big changes for our physical campus. The Carleton community watched the Weitz addition and the Science Complex renovation with fascination. This summer also brought the incremental changes that happen every year as part of the care and feeding of Carleton's technology environment. We are pleased to use the articles in this newsletter to share updates about those changes and the benefits they will bring.
Another invigorating activity for ITS this summer was reflecting on accomplishments of the past year. Our latest Annual Report offers stories about campus partnership, illuminating statistics and a preview of what's to come. Similar to the way in which the construction projects let us see inside buildings in ways we don't usually, the ITS Annual Report creates an opportunity to view the workings of technology at Carleton in a deeper way.
The new Science Complex is being built to last 50 years or more, and we know that technology will be part of its story. As noted in Carleton's 2012 Strategic Plan, technology will continue to be "ubiquitous, expensive and subject to continual rapid change." I would add that it will also be imperfect, exciting, and evolutionary.
How will this ongoing transformation affect Carleton? In a broad array of ways that we will all figure out together. We can't predict specific technology innovations in advance, but we can guarantee that the process will involve many experiments. For example, society is on the cusp of a dramatic change due to machine learning, which is currently preventing accidents by applying car brakes—based on the data being gathered by the car itself. It is already time to be thinking about the implications for Carleton of having self-driving cars on campus.
ITS will continue to prepare for the future and also provide support for the technologies in use today. We are guided by the shared campus goal of providing an excellent education to our students, and preparing the next generation to make wise and well-informed decisions about the role of technology in their lives and careers.
It's always exciting to turn the page to the next academic year, and its fresh opportunities. I wish you well as we begin the new academic year. Welcome back!
P.S. HERE ARE SOME OF THE PROJECTS UNDERWAY IN 2018-19:
Continue the move from Reason to WordPress
Implement a modern Help Desk software system in conjunction with St. Olaf
Analyze needs and priorities for enterprise software systems, such as The Hub
Refine the technology plan with the Core Committee for the new Science Center
Develop practices for sharing the new NSF-funded research computing cluster
Finalize the Carleton statement in response to GDPR
Work with the Library and Public Works grant teams to craft next steps in integrating digital literacy