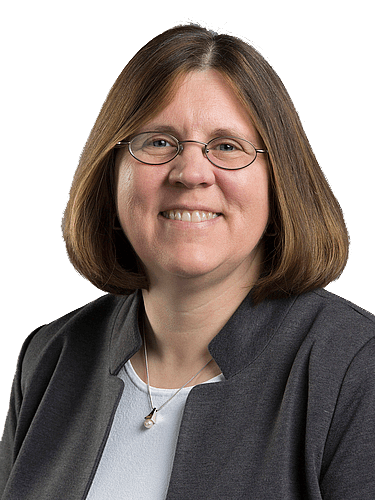 We all know the saying "April showers bring May flowers." And indeed Northfield is starting to get periods of rain and the early flashes of color from blossoms that are springing to life. I have heard that metaphor used many times as a way of recognizing that something unpleasant can lead to something wonderful. Let's talk for a minute about how that phrase applies to technology at Carleton these days.
Many departments are in the process of moving their files from COLLAB to Dropbox or Google Drive. That can either be a quick process of bringing folders and files exactly as they are or it can be a time to reflect about whether some "weeding" of files might lead to a better garden in the new system. By the way, later in this newsletter, there is an article about the move from COLLAB and in a past issue we talked about doing web "garden tending" with SiteImprove.
There is ample evidence that disorganization leads to wasted time. According to a new survey by SearchYourCloud, "workers took up to 8 searches to find the right document and information." According to a McKinsey report, "employees spend 1.8 hours every day—9.3 hours per week, on average—searching and gathering information." Wow. That's a lot of time.
And yet staying organized is hard. Now and then I notice that my desk is getting a little cluttered, which prompts me to put some work into filing and tossing. My digital clutter, on the other hand, is a lot less visible to me. That's part of what is different about the digital era. We need to identify new ways to stay organized. One strategy I've developed is to review my photos periodically (daily if I'm traveling) and pick the best one out of multiple snaps of a scene and delete the others.
As we are all putting some focus in to thinking about our file management, I thought I would share a few techniques that I've developed over the years. First, I label my files "filename-v1", then call the next significant version "-v2" and so on. I put the older versions in an "archives" folder until I'm ready to delete them. I stumbled onto another approach many years ago when I was overwhelmed by filing emails. I had over 100 email folders and subfolders and winnowed that down to 25 to save filing time. After a few months, I reduced to a trim 6 folder names* that I have since used in email, in Dropbox and in my paper filing cabinet. That consistency has been helpful and has minimized the tedious work that filing used to be. Finally, in Gmail I have set filters to label emails by sender, so that when I click "archive" it magically files them. Pretty slick and very efficient (for those of us who still feel a need to file in the age of searching).
Whatever your personal relationship to file management, I do encourage you to use this "moment" to develop and start using departmental filenaming guidelines. This will be especially useful as more of the information we are seeking is in documents that were created by someone else and potentially stored in one of several different locations (Dropbox, Drive, OnBase, Protected, etc). A little tedious work now could be a great investment for later.
The less we have to guess about where things are, the more time we will have to go outside and smell the roses.
---
* in case you're curious my 6 folder names are: 0-followup, 1-ITS, 2-Campus, 3-HigherEd, 4-Vendors, 5-Personal