At this point in our migration from Reason, most campus departments are using WordPress.
When we started the Web2020 project three years ago, the goal was to get the core business of the college operating on WordPress by the end of calendar 2020, knowing that there would be some services that would continue on Reason for some time (e.g. Enroll). In Fall Term, our good progress allowed us to identify the end of calendar 2022 as the target for fully shutting down Reason.
With nearly 90% of core sites now migrated, it's a good time to share these opportunities for site maintainers to continue to grow their skills and to learn about what's possible in WordPress.
Opportunities to Learn about WordPress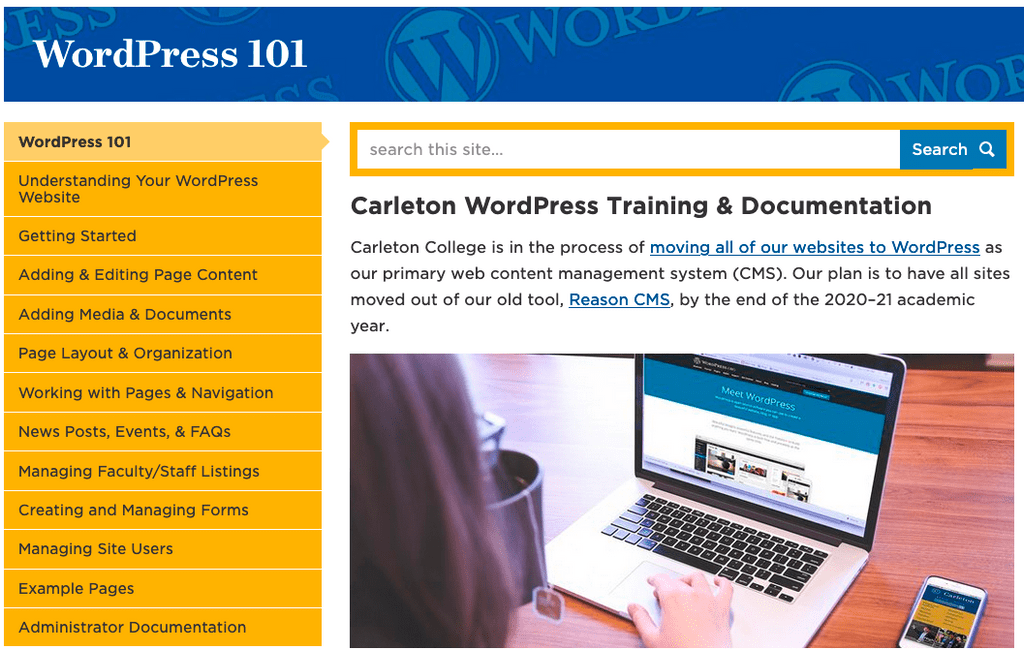 What's next?
Web Services will continue to work on remaining site migrations as well as rewriting, replacing or retiring roughly 30 custom applications.
Here is a sampling of projects in support of these migrations that are actively underway:
Building or buying a campus calendar
Migrating the Alumni Network site
Expanding social logins for alumni
Transitioning from Reason profiles to WordPress Directory Bio Pages
Implementing a new media platform to provide functionality in WordPress formerly found in Reason
Feel free to visit the Web2020 website for updates and more information.