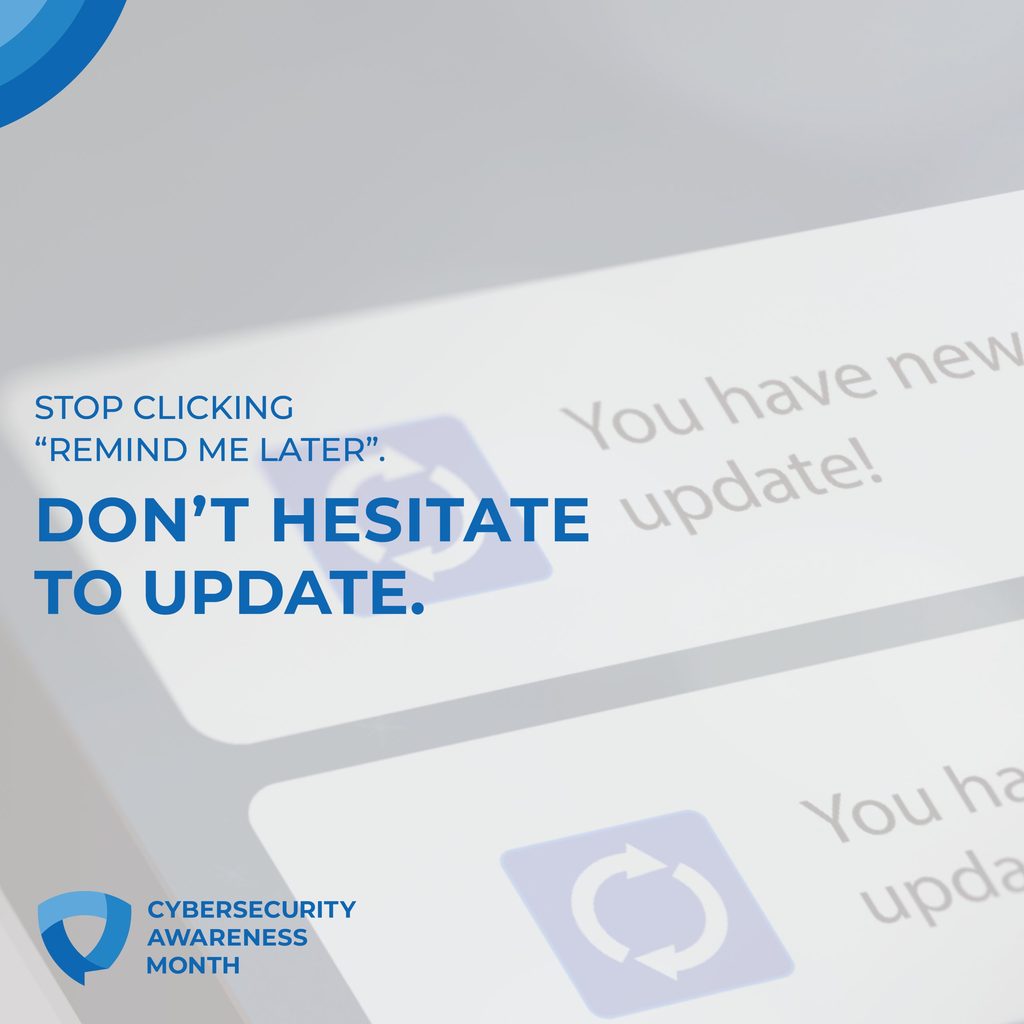 One of the easiest ways to keep your devices and data secure is to keep your software and apps updated.
Update often. Always keep your software updated when updates become available and don't delay. These updates fix general software problems and patch security vulnerabilities hackers might exploit.
Get it from the source. When downloading a software update, only get it from the company that created it. Never use a hacked, pirated, or unlicensed versions of software (even if your friend gave it to you). These often contain malware and will cause more problems than they solve.
Make it automatic. Technology companies often provide an option to update your devices and applications automatically. Enable automatic updates whenever you can. If you receive a notification that an update is available, don't ignore it. Launch the upgrade or set a reminder to do it as soon as possible.
Watch for fakes! Maybe you've seen pop-up windows when visiting a website or opening software that urgently asks you to download and install something. Don't do it. These are always fake and should be ignored.
Phishing Simulation. During this third week of October, a phishing simulation is underway. Or is it? Have you spotted a phishing message? If you have, report the phishing message in the same way as you would report an actual phishing message. For more detail on how to report phishing, check out 1 Minute on How to Report Phishing.
Get Trained. October is when we publish new web-based cybersecurity training for faculty, staff, and students. This training is required annually for ALL faculty and staff. Students are welcome to check it out, too. The course covers a variety of current cybersecurity issues. There are also various elective topics–some are presented in a fun, gamified format.
Cybersecurity Annual Training for Employees 2022-2023
Student Cybersecurity Training
Save the Date for Virtual Town Hall
Mark your calendar. I'll be hosting a cybersecurity town hall– an informal informational session with Q&A. I'll describe the current state of the higher education cyberthreat and the steps you can take to keep the campus and your own digital life secure. There will be ample time for discussion.
Save the Date: Noon, Monday, October 31, 2022.
Cybersecurity is everyone's job. Be safe out there and, if you ever have any questions, don't hesitate to contact me or the Helpdesk.