Moodle course pages can become quite long, requiring students to scroll down a long page of content to find what they're looking for. Dave Musicant and Stephen Mohring have solved this problem by creating section links at the top of their Moodle course and in every section that follows.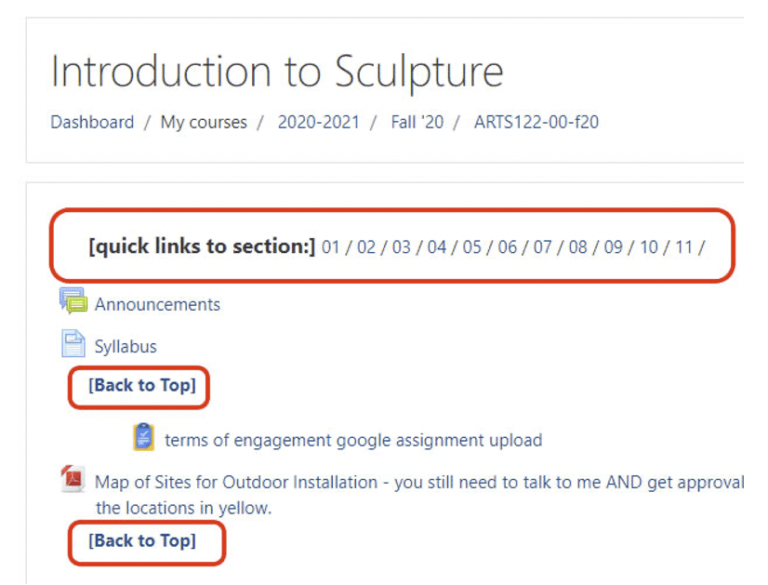 These links allow students to click directly to the week or unit they are studying and avoid what Stephen refers to as the "giant scroll of death." He says, "I use it because I like students to have ready access to the narrative flow of the whole class, without having to scroll through it all the time. I find it more functional than the Table Of Contents block, since that stays pinned and doesn't follow your scrolling — which is silly. It is far more digestible than those cute but non-linear (and for me very confusing) tiles."
Dave Musicant adds, "I'm with Stephen: I really like it. I've tried playing around with all of the other Moodle views and the user just ends up doing so much clicking and waiting. This one is fast, efficient, and you can still see anything you want."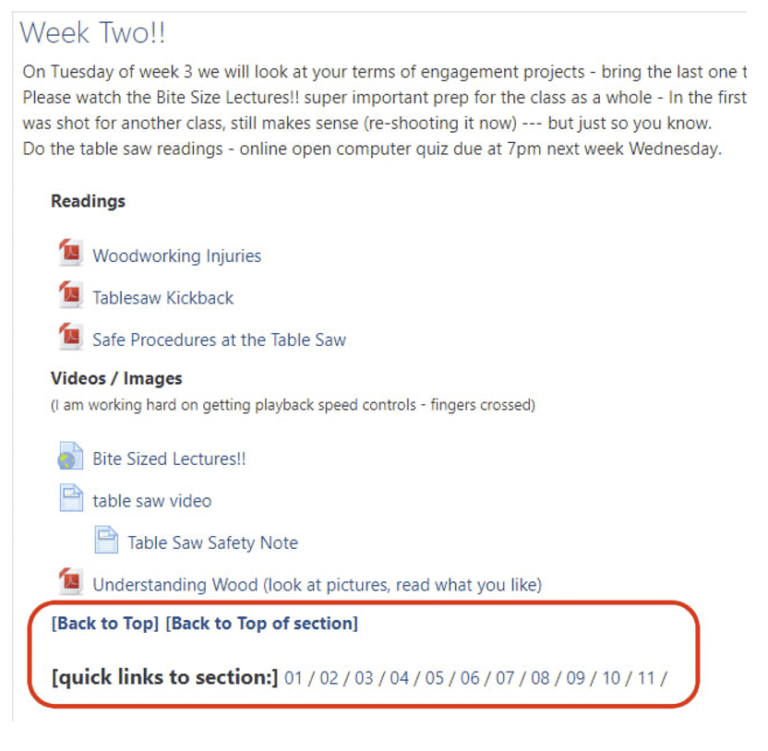 Section links do not need to be recreated each semester — they will import correctly to a new section, with the links pointing to the correct course each time, rather than linking back to the old, original course. According to Stephen, importing works correctly even if you switch Moodle formats from weeks to sections to topics.
Dave discovered this feature on the website of Christopher X J. Jensen. Directions, HTML code, and a few things to watch out for are available on the site.