As our academic year and spring term are ending, please note these reminders and opportunities for end-of-term use of academic technologies, summer updates, and getting ready for the next academic year.
End of Term and Final Exams
Academic Technologists will keep the 2 – 4 pm Drop-In hours for the last few days of the term, through Wednesday, June 1, for quick questions or for you to stop by and double-check that your Moodle final exams are set up as you intended.
PEPS Drop-In hours remain 1 – 5 pm, M-F through June 1.
If you need support at the beginning of your online exam, please schedule that support by June 1 with us by sending an email to at@carleton.edu.
Even if you do not choose to connect with us, for Moodle quizzes, please consider these two points:
In the Introduction to your quiz, please remind students to SUBMIT the quiz at the very end (or it won't record their effort).
Immediately after you know students are done with their final exam, please take a moment to go into Moodle to verify that all students submitted their quiz.

Don't wait — there's a short time limit on our ability to retrieve and submit any unfinished exams.

If you are missing any exam submissions, contact Wiebke Kuhn at 507-222-4916 with details on the course (e.g. engl100-04-w22), student name, exam or quiz.
---
Managing Access to Course Content after Final Exams
By default, Moodle courses remain accessible for students who were enrolled in a particular course. If you want additional security for the materials (quizzes, assignments, lecture notes) of a concluded course, please check out Moodle: Options for restricting student access with suggestions for hiding your Moodle course or making specific parts of your Moodle course invisible for your past students.
---
Getting Ready for the New Academic Year
July 15: Deadline for changes/additions to software in classrooms and computer labs. Please submit a Helpdesk ticket before July 15. Any requests that come in after July 15 may need to be delayed until Winter term, especially if the request requires purchasing and/or extensive testing for new software applications.
---
August 1st: We will delete the oldest courses from the Moodle server. This year those are courses from the 2016-17 Academic Year. If you would like to save a copy of your course materials, we recommend that you create a backup file of your course and download that to your favorite file storage location. Instructions for how to create a backup file are available in this short video or this Knowledge Base article.
We also suggest you use your browser's print function to save a visual copy of your page as PDF so that you can quickly see how your Moodle course was organized.
We are also upgrading Moodle to 3.11 during the first week of August. The exact date will be announced well ahead of time. This upgrade will make the following possible:
New options for customized display of completion criteria and completion dates
New profile fields can be displayed in participants page (e.g. pronouns)
Customized permission overrides can now be included when importing a course to a new site
Word limit settings on the Essay Question in Moodle Quiz
New quiz settings to allow a read-only view for students
Please refer to this Knowledge Base article for more information about this Moodle 3.11 upgrade.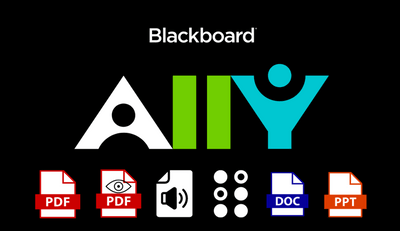 Ally for Moodle: We are adding Ally to Moodle. Ally is a tool that checks Moodle content, including individual files, for their level of accessibility. We hope that this tool will help all of us recognize where we can proactively improve access for our students so that their experience with Moodle materials is even better. Please check out our blog post Ally for Moodle.
Equipment: If you have COVID equipment (iPad, camera, microphone, etc.) that you no longer use, please consider returning it to the Helpdesk. Other colleagues may benefit from having this equipment available to them.
---
Summer Break and Planning Fall Courses
During summer break, we will have limited Drop-In hours to ensure summer events have support. We will be online 10-noon for:
APSI: June 21-24
Summer Liberal Arts Institute: July 10-29
The AT team will also be available via emails and through the ITS ticketing system throughout the break. PEPS will offer support by appointment only; send an email to peps@carleton.edu.
If you want to have longer conversations around the pedagogical strategies of your 2022-23 classes, please consider reaching out to Victoria Morse, Director of the LTC or Wiebke Kuhn, Director of Academic Technology. Teaching and learning tools and ideas about teaching and learning have been coming at us faster than in previous years- which of these lessons do you want to keep using? Zoom office hours? Online resources in Moodle to provide asynchronous learning opportunities? More equitable grading using Gradescope? More interactive reading using Hypothes.is? More collaboration using Google docs and other tools in the Google suite?
For additional flexibility, please also consider our web-based content: Moodle documentation pages, Teaching and Learning Service Catalog, and our Moodle Micro-Skills course (self enrollment). The LTC pages also have valuable information. Finally, Gould Library has information on remote resources and contact information to reach out for help.
Stay tuned for more opportunities in August when everyone is starting to think about what technologies may be useful for fall term. This will include more opportunities to learn and practice with classroom technology.
If you are interested in a classroom technology refresher, please reach out to Michael Decker or Wiebke Kuhn. In particular, please remember that Laird and Hasenstab are now bring-your-own device (BYOD). Classroom tech support page.