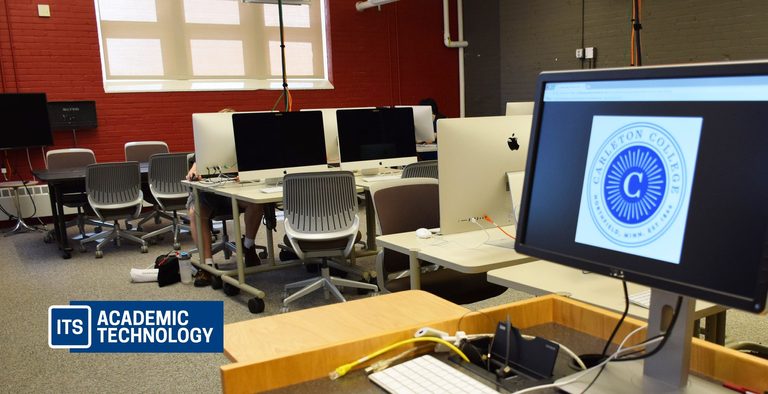 The IdeaLab is a dynamic computer lab and instruction space. Inspired by curricular initiatives and input from faculty and academic support professionals across campus, the IdeaLab was renovated in Summer 2016. The update:
Increased the number of computers from 15 to 20 new 27" iMacs (5, including the Instructor Computer, have significantly greater processing power)
Updated to dual projection and moved the instructor station to the same wall as the dual screens. 1 screen will be dedicated to the instructor station and the other has the option to display up to 4 other workstations
Carpeted the room and installed glass doors to enclose the space between the IdeaLab and WCC 027
Combined a large monitor with new tables to create a group work area
Added speakers
Added two nestable tables to provide a large flat surface when desired

PEPS and Academic Technology work together to support and bring you the IdeaLab!  You can drop-in to use the lab any time it is available, and you're also welcome to reserve the lab for your class or event using this reservation form.