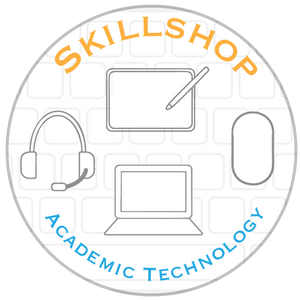 Extending the focus on resilient pedagogy, as developed by the Learning and Teaching Center (LTC), the Academic Technology team is inviting all faculty and student support staff to participate in a series of skillshops that offers choices in using instructional technologies for different teaching and learning tasks and strategies.
We know Spring 2020 was stressful in the need to shift all instruction online. This Fall will have its own challenges as students are assuming that faculty have had time to rethink their courses to be as amazing in the new mode of teaching as they were in the regular in person, pre-COVID, environment. If you are new or returning to Carleton, please lean on us to explore how to think through the use of instructional technologies for your courses; if you taught in the Spring, please consider leveling up with skills and ideas we offer in our 30 minute Skillshops. (See the recordings below.)
In addition to the synchronous online conversations around instructional technology, we offer a Moodle course, Resilient Teaching with Technology. It contains deeper readings, activities to connect with colleagues, and asynchronous tutorials, both for your convenience and as a model to share with your learners. (This +1 method of teaching is based in Thomas J. Tobin's and Kirsten T. Behling's Reach Everyone, Teach Everyone: Universal Design for Learning in Higher Education (2018), a guide to create more inclusive and equitable learning opportunities.)
---
These Skillshops took place in early Sept, 2020.
Click on the name below to view the recorded session.
Connecting safely with students via Zoom
Moodle 099 — Moodle for absolute beginners.
Moodle 185 — Communication tools in Moodle
Fora, announcements, embedded Zoom, and more useful bits to help you stay in touch with your students.
Collaborating in Zoom with breakout rooms
Moodle 110 — Let Moodle do more of the work for you!
Moodle 210 — Online collaboration
Linkedin Learning for courses
Moodle 325 — Time management tricks
Moodle 360 — Formative and summative assessments
iPad and Explain Everything
Use the iPad to create interactive lectures and share them with your students.
Zoom, Hangouts, and other collaboration
Using blogs for student projects
iPads for annotation and grading
Great student presentations
---