Mission
The mission of the Carleton College Office of Institutional Research and Assessment is to provide and to coordinate information support for reporting, assessment, decision-making, and planning activities to help fulfill the stated mission and goals of the College. The Office provides the administration, trustees, faculty, and other internal and external constituencies of the College with information, support for assessment and evaluation, planning and consulting services, and other research assistance.
Primary Function and Roles
Institutional Research
Provides an authoritative source of current and historical official College statistics.
Works with other College constituencies to develop, coordinate, and maintain a collection of electronic data archives, management reports, and critical indicators that integrate information from a variety of internal and external sources.
Works with other College constituencies to coordinate and to ensure the accuracy of the College's response to national statistical surveys, questionnaires, and other non-routine requests for information. The Office serves as a primary contact with state and federal agencies and several professional organizations with respect to information reporting.
Reviews and audits records to ensure the integrity of institutional data and data definitions, and to coordinate with others so that needed data fields are collected, updated, and accurately maintained.
Assessment, Analysis, and Support for Institutional Effectiveness Activities
Works with faculty, administrative offices, and other groups to provide advice, quantitative and qualitative data support and advice for institutional studies to assess the expectations, satisfaction, and learning outcomes of students and other constituents of the College.
Provides support for accreditation activities, internal and external reviews, and other institutional assessment or ad hoc studies.
Provides support and consultation for grant-based and other externally mandated assessment, evaluation, or institutional effectiveness activities.
Works with data analysts, the Institutional Review Board, and outside organizations to provide appropriate access to information for research purposes, within required guidelines for maintaining data security, restrictions on proprietary or confidential information, and ensuring the privacy of research subjects.
Planning and Analysis
Provides direct support technical expertise for short-term and strategic planning activities and decision-making through the analysis, presentation, and distribution of relevant and timely information.
Helps to establish and maintain critical quantitative and qualitative critical indicators to assess and forecast progress toward institutional goals.
Monitors progress toward fulfilling the institution's stated priorities and goals, and reports on progress to the president and to other groups and College officers as appropriate.
Conducts environmental scanning and monitors how new regulations and public policy changes may affect the College and its mission.
Identifies areas in need of greater efficiency and assists in the development of strategies to achieve such efficiencies.
The Carleton College Office of Institutional Research and Assessment strongly endorses and works within guidelines in the Association for Institutional Research's Code of Ethics and Professional Practice.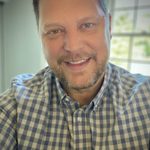 Assistant Vice President of Institutional Research and Assessment