Check back in the fall for information on captains' meetings and schedules!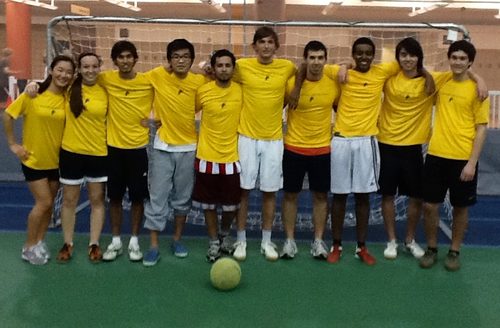 2012 DII INDOOR SOCCER CHAMPIONS! TEAM BANZAI~ CONGRATS!
There is often an elevated sense of excitement with indoor soccer. The intensity, action and drama is increased by many folds as the stadium becomes more compact when the games are held in the Rec Center. Gameplay is accentuated with an increase in scoring opportunities as well as opportunities for heroes to arise through enormous saves, brilliant defense, magnificent passes and game-breaking plays. Come to be a part of the action!