The Annual Fund is Carleton's lifeblood, providing support from alumni, parents, families, and friends of the college.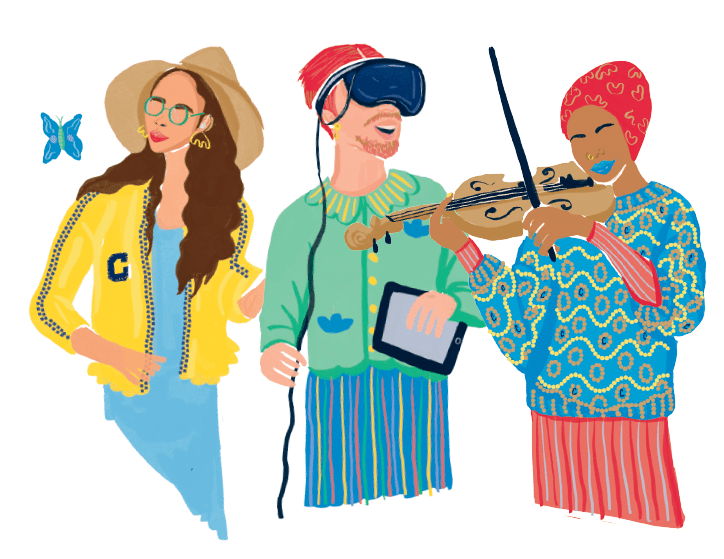 Throughout Every Carl for Carleton, the college's recent six-year campaign, one financial reality remained constant: The extraordinary ongoing gifts from donors to the Annual Fund each year were absolutely critical to its success.
This is particularly important to note and celebrate because, while it's easy to communicate the scope and impact of new campus buildings or key college programs (and to recognize the generosity of Carleton's major donors), it's a bit harder to properly emphasize what a huge difference every gift— whether it be less than $100 a year or more than $1,000—makes for the college. In fact, the fabric of Carleton is shaped by the more than 11,000 alumni, parents, and friends who choose to give back each year—making up more than six percent of Carleton's annual operating budget and demonstrating ownership in the college's future by a significant number of stakeholders.
"We all know the phrase 'Carls help Carls,'" says Melissa Albay '90, incoming board chair of the Alumni Annual Fund. "The Annual Fund is a critical way for people to show that they care. And the fact that there is such a good giving history, such a willingness to give, speaks volumes for how people remember their Carleton experience and how dedicated they are to helping it continue to improve for future generations."
Collectively, gifts to the Annual Fund (made up of the Alumni Annual Fund, the Parents Fund, and the Friends Fund) are put to immediate use, touching nearly every aspect of day-to-day life on campus, from student financial aid to faculty and staff salaries to the latest technology. Since a majority of these donations are unrestricted, Carleton has the freedom and flexibility to direct the funds to whichever need is most pressing. Never was this flexibility more crucial than during the early days of the COVID-19 pandemic, when Carleton was able to increase its financial aid commitments and provide emergency support for students both on campus and at home.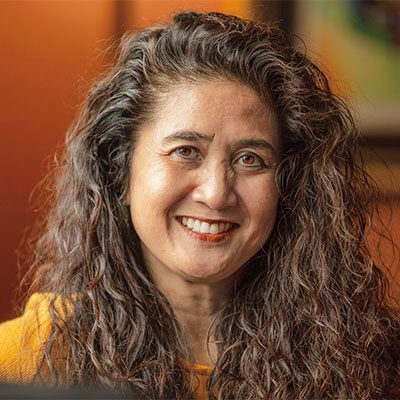 "When alumni heard that students needed support to fly home, or needed equipment to continue their education, or just needed funds to help them survive when they couldn't return home, they answered the call. And that's what the Annual Fund is all about," says Albay.
Donors can also choose to designate their gifts to support specific priorities, directing dollars toward specific needs like student financial aid or supporting learning and teaching, for instance, or supporting inclusion, diversity, and equity initiatives.
Together, these designated and unrestricted gifts totaled more than $10.6 million in fiscal year 2021 (a new record). The lion's share of this total was donated by Carleton alumni across generations, driven by a successful peer-to-peer volunteer outreach model. With more than 36 percent of alumni choosing to participate, Carleton consistently ranks in the top five for alumni giving among national liberal arts colleges according to U.S. News and World Report. (Participation rates have fallen slightly during the pandemic, so a key goal for the future is to reverse that trend and encourage greater participation by young alumni in particular.)
"We are always thankful for what anyone has to offer and we welcome every single gift because it means that they are sharing their support for Carleton," says Albay. "Small gifts—someone choosing to show that interest and energy and commitment—spark excitement and inspire others to give back, creating a larger positive impact for the college in the long run. The energy and the dedication to Carleton is palpable. Truly, every donation matters."
About the Alumni Annual Fund
Alumni giving is a hallmark of fundraising in higher education, but what sets Carleton apart from most of its peers is its unparalleled volunteer-driven approach to participation. More than 600 alumni serve as volunteers, crafting messages to encourage their peers to join them in supporting the college.
Leading the charge, the 13-member Alumni Annual Fund (AAF) Board of Directors provides critical strategic guidance for the fund's direction, goals, and policies to ensure the AAF remains alumni-driven and staff-supported. Board members are selected based on their passion and commitment to Carleton's Alumni Annual Fund and represent a wide range of backgrounds and class years.
Incoming board chair Melissa Albay '90, who has served the AAF in some capacity since 1995, was inspired to join the ranks after volunteering for her five-year reunion. She will be the first woman of color to take on this important alumni leadership role.
"When I first started as a class agent, I didn't know that I would be good at it," she says. "I had never been a huge donor, but I found that I really like connecting with Carls—getting to know new people across generations as well as staying connected with my own classmates and friends. If you've been on the receiving end, you know that having that one-on-one outreach makes a huge difference. The more people who volunteer and do that outreach, the greater impact we can have for current and future Carls."
Annual Fund Designations
Last year, 11,205 alumni, parents, and friends supported Carleton. Here are the ways you can direct your gift to the Annual Fund: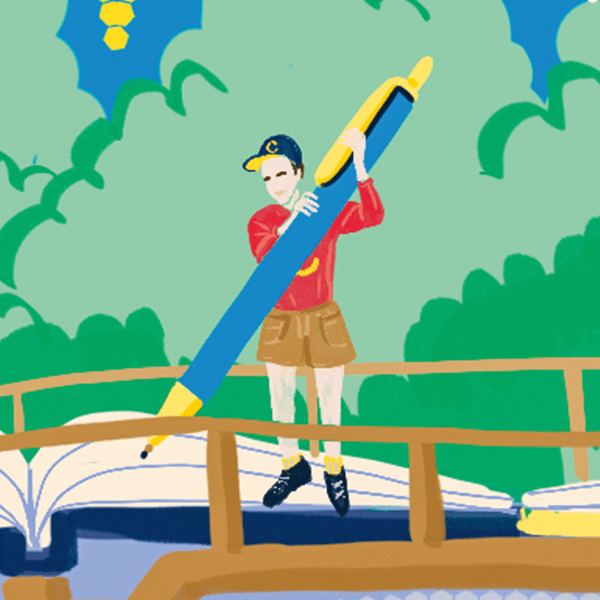 Areas of Greatest Need
Provides financial support for the Carleton community's highest priorities, as identified by faculty members, staff members, and students.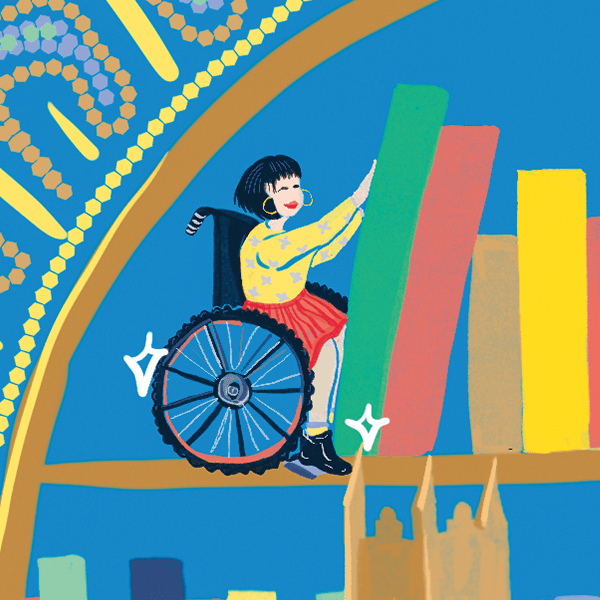 Financial Aid
Supports Carleton's commitment to meeting 100 percent of demonstrated financial need for all admitted students, every year.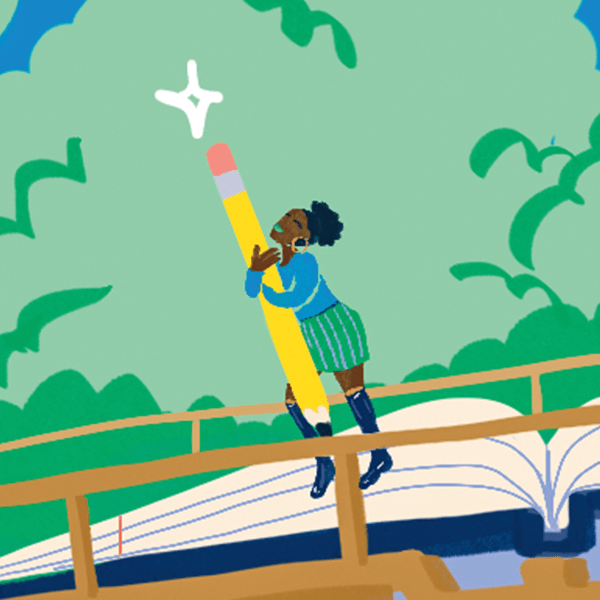 Inclusion, Diversity, and Equity
Supports program infrastructure and professional expertise necessary to foster meaningful equity and antiracism work on campus and beyond.
Learning and Teaching
Sustains the quality education that is at the core of the Carleton experience, including small class sizes, dedicated faculty, and opportunities for student and faculty research.
Multicultural Alumni Network Fellows
Supports experiential learning opportunities for BIPOC students.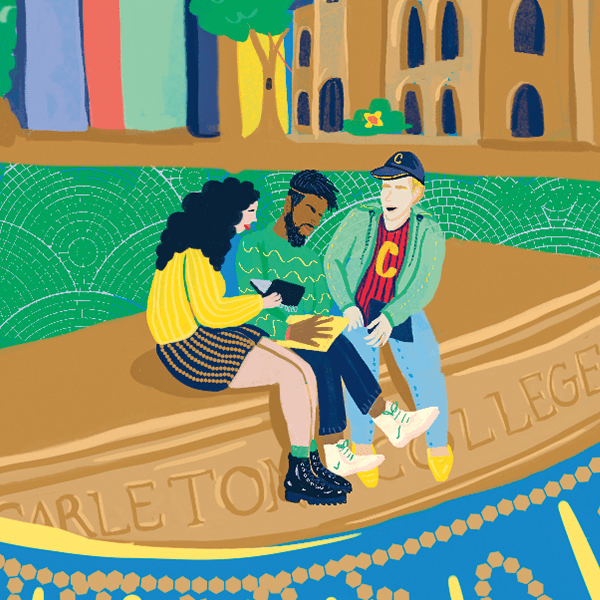 Life and Career
Supports students as they explore their path to a fellowship, graduate school, or employment.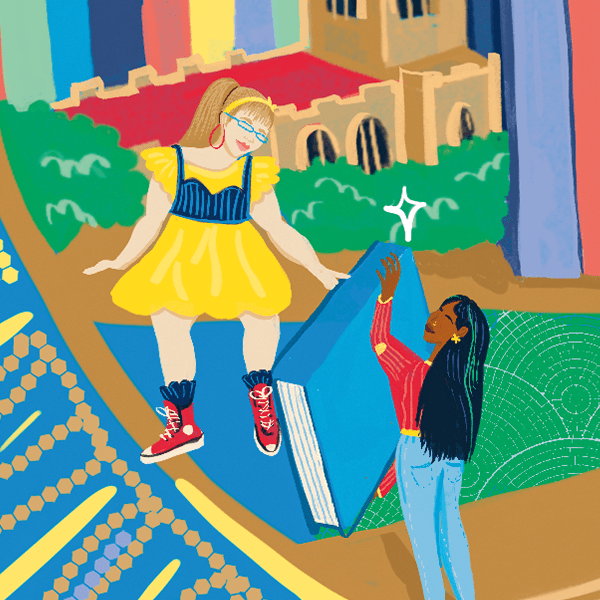 Carleton Athletic Initiative
Enriches all aspects of physical education and recreation at Carleton with a focus on varsity and club sports programs.
Gifts to the Annual Fund come in a wide variety of levels, and each and every gift makes a difference.
---
Hail the Maize and Blue
The Annual Fund's most recent challenge, Maize and Blue Daize, ran from April 1–7, bringing together current students, alumni, and parents through on-campus and virtual events that showcased the impact of the Annual Fund and celebrated Carleton pride. The challenge garnered more than $1.4 million in generous donations from 1,991 donors.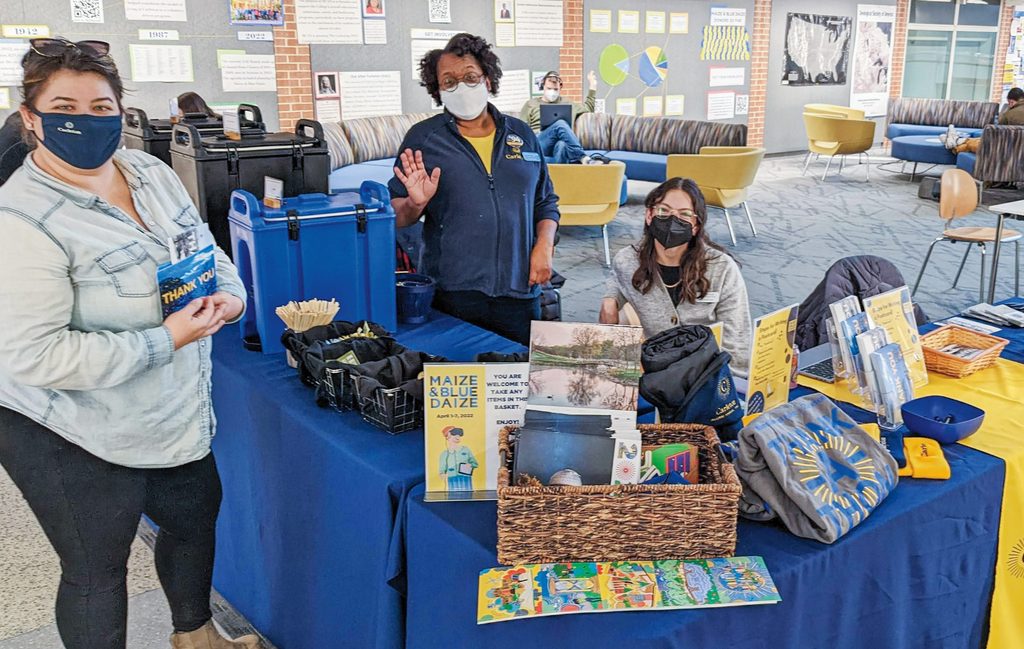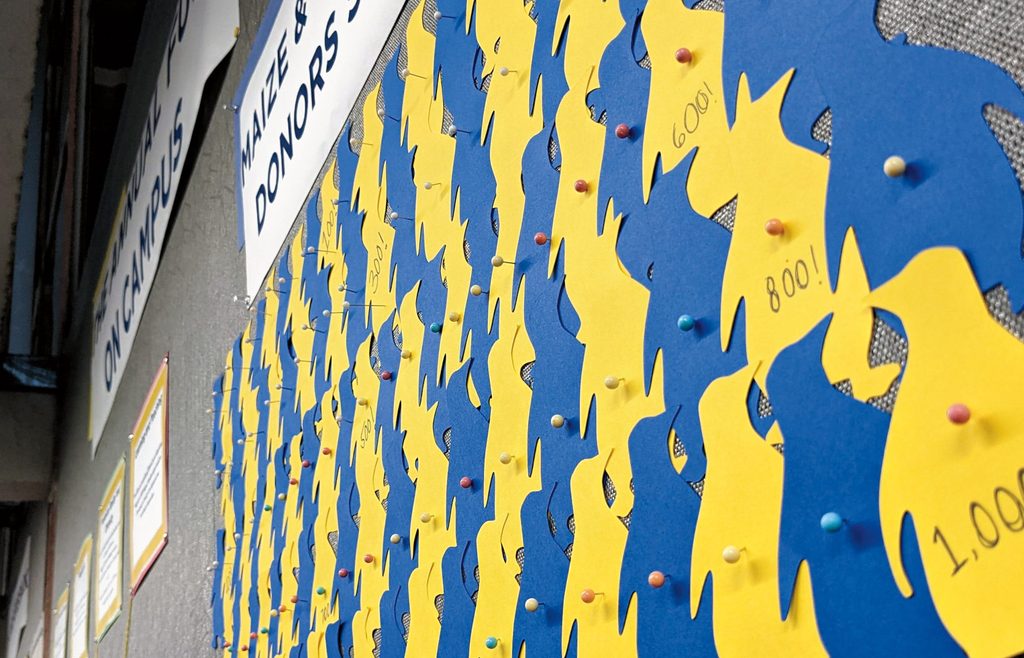 About the Parents Fund
While Carleton alumni provide the majority of the college's philanthropic funding, many parents and families see the value that the college has added to their students' lives and generously give to ensure that others can have that same experience. The Parents Fund makes up more than nine percent of annual giving to the college and donations have grown by more than 40 percent since 2019. And it's not just parents of current students who choose to support the college through the Parents Fund: parents and families of alumni make up more than 75 percent of donors annually. Carleton is grateful for their ongoing dedication and commitment.
---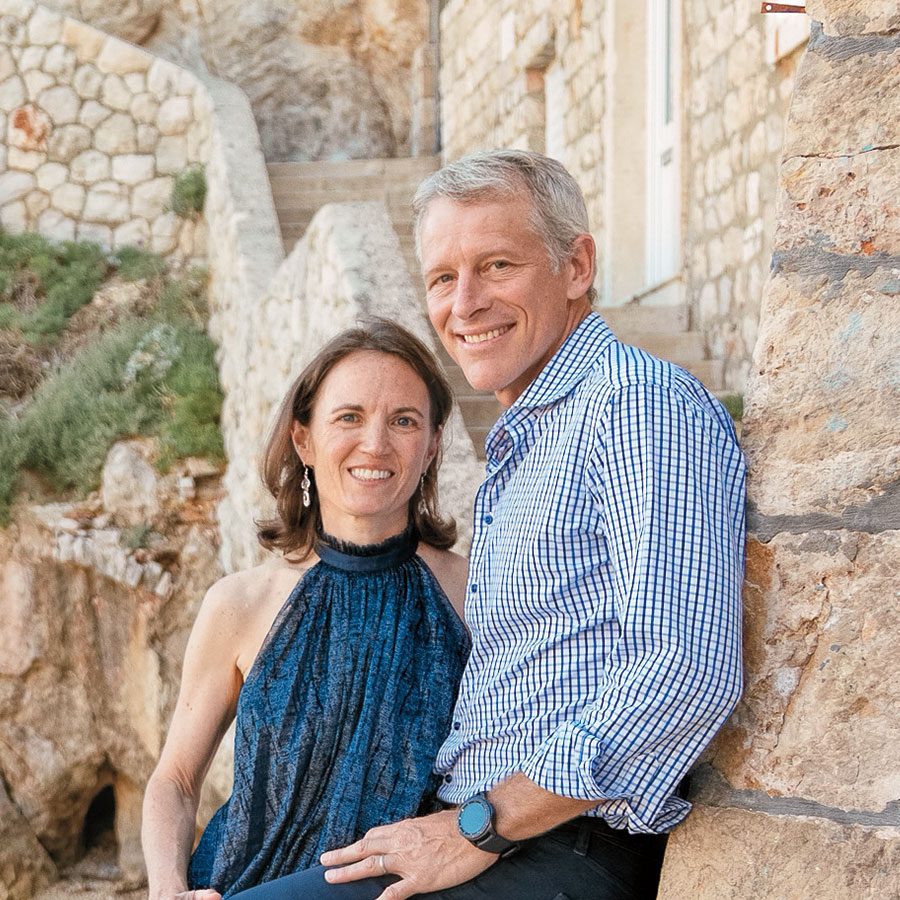 We choose to support Carleton through the Parents Fund out of pure gratitude. From the small classes and devoted faculty to the outstanding student body and close-knit community, Carleton provided the perfect environment for our daughter to thrive, and we want to help ensure that others have the same opportunity to benefit from the Carleton experience. Even though our daughter now supports Carleton herself through the Alumni Annual Fund, we express our ongoing personal thanks to the institution that gave her so much by giving alongside her, and we will continue to do so long after her youngest sister (now a happy first-year Carl herself) graduates."

– Susan and Whitney Tilson P '18, P '25