With over $120 million raised for financial aid, the Every Carl for Carleton campaign is celebrating donors and worthy recipients.
Trying to decide where her post–high school path should lead, Karryn Leake '22 pored over the Excel spreadsheet she'd created to evaluate all the colleges she'd dreamed of attending. As part of the process, she entered each institution's cost of tuition, housing, and fees. And then she factored in what sort of financial aid packages were available and most accessible. When her calculations were complete, the choice was clear.
"With the financial aid package it offered me, Carleton was the best option on my list," says the statistics major and Puzak Scholarship recipient. (Leake also spied a Harry Potter poster during her campus visit and knew instantly she'd made the right decision.)
Helping students like Leake meet their full demonstrated financial need was one of the Four Pillars for Success that defines Carleton's Every Carl for Carleton campaign, which kicked off in October 2016. Since that launch, a host of alumni, parents, and friends of the college have created or added to more than 100 endowed scholarship funds and raised an impressive $123.2 million for financial aid, ensuring that the best students can afford a Carleton education, no matter their economic situation.
(In the 2020–21 academic year, for example, the percentage of students identifying as Black, Indigenous, and people of color at Carleton increased from 33 to 38 percent, students eligible for Pell Grants — a national measure of low-income students — from 11 to 17 percent, and first-generation students from 11 to 14 percent.)
Endowed funds play a particularly vital role at the college because they support students in perpetuity, meaning there will be essentially no end to the number of students who will benefit. And so, for a snapshot of how impactful and influential gifts like these are and will continue to be, we caught up with donors and recipients of the brand-new Scholtus Scholarship, the 4-year-old Alexander Scholarship, and the 22-year-old Puzak Scholarship.
Planting A Seed
A Carleton athletic all-star, Art Gilliland '93 remembers fondly the tight-knit "band of brothers" feel with his friends and former teammates. His connection to Carleton goes deeper than the football field and the wrestling mat, however.
"The mission of the school and its focus on education — the growing up I did there — is as much or more relevant to me," he says. "Growing up as a middleclass white kid in a conservative area of California, I wasn't exposed to a lot of the diversity of thinking that I was at Carleton. I became much more active and progressive — it was a good awakening."
Because of his love for the school, Gilliland and his wife, Birgitte, have always given back through the Alumni Annual Fund (in fact, Art's first gift was as a senior). In 2012 they supported renovations to Laird Stadium after it flooded. In January 2021 their giving became much more meaningful, Gilliland says, when they signed an agreement to create the Jay Scholtus Endowed Scholarship Fund in honor of the father of one of his Carleton friends.
"There are so many inequities out there, and people who don't have the benefit of economic support from their families are disadvantaged," Gilliland says. "One of the greatest gifts I received from my parents was not having to take a job for money — I was able to follow my passion, which is why I've been successful. If we can help give that to somebody at Carleton, that'd be awesome.
"I strongly believe that when people follow their passion, they are happier and perform at their best. These people contribute more, and that is how we make the world a better place. Supporting financial aid, for me, is about helping to build a bigger community of thoughtful people who can give back to society by doing what they love."
Sprouting Generosity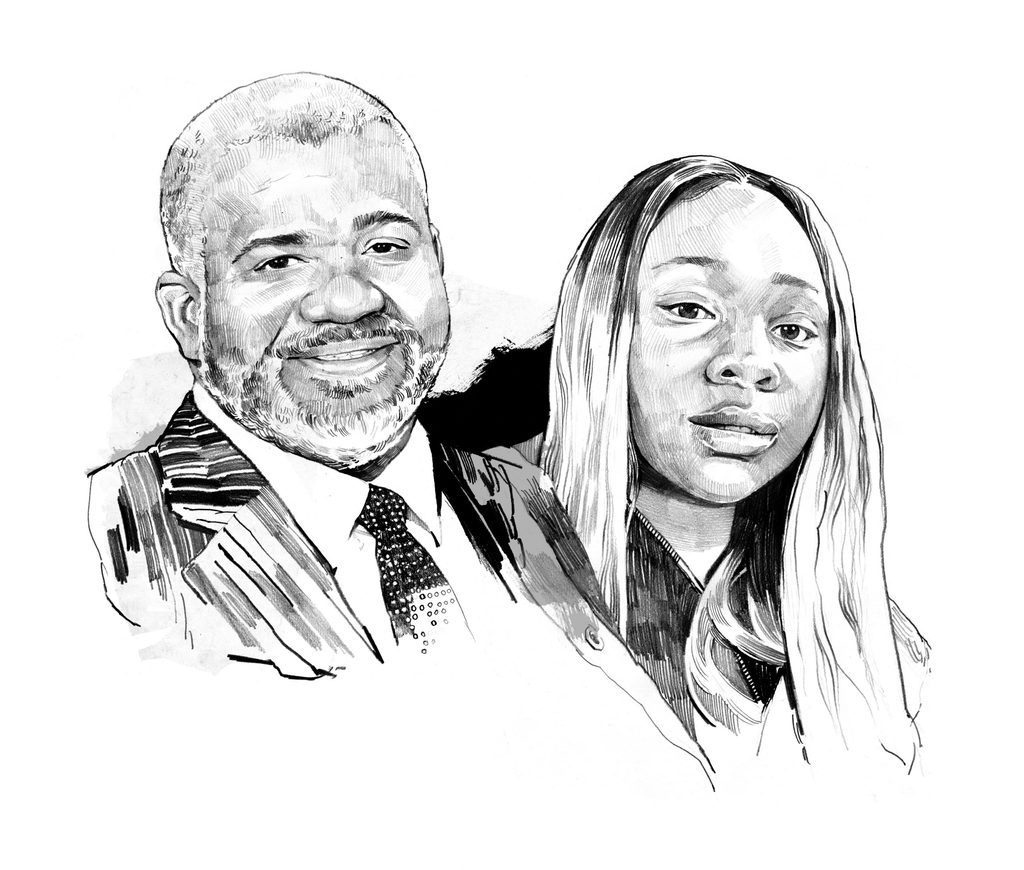 Like Gilliland, Dwight Alexander '84 started supporting Carleton as soon as he could (in his case, as a brand-new graduate with $1 to the Alumni Annual Fund). He also felt a drive to do more, particularly to help African American students gain access to a Carleton education, so last year he created an endowed scholarship in his family's name. "Ensuring that Carleton continues to have diversity is important to me," he says. "Having different opinions, different cultures, and different socioeconomic backgrounds gives you a greater perspective, and getting that as early in life as possible impacts not only your career, but also your community."
Today the Alexander Family Endowed Scholarship is supporting Kenya Cooper '21, who's already well versed in affecting her community. On the heels of a tumultuous spring term, the former president of the Black Student Alliance decided to act to lift up her peers. Along with submitting to college leadership a list of demands that she and the BSA drafted, Cooper also decided to send care packages — complete with tea, candy, a stress ball, a journal, and more — to all of Carleton's Black students, then spread out across the country. To supplement food aid the Dean of Students Office supplied through the Student Emergency Fund, Cooper and her peers also created the BSA 4U Fund to give additional financial support to Black students experiencing hardships due to COVID-19.
"I love giving back to the Black community," Cooper says. "Sometimes people may feel like their story isn't good enough, or it may feel like you're drowning in white noise, but it's important to make sure your stories are heard."
Or, as the late Carleton professor and US senator Paul Wellstone once said, Never separate the life you live from the words you speak. This quote, Alexander says, changed the trajectory of his life and is the reason for his gift. "I want others to have a Carleton experience similar to the one I had so they can spread their wings and achieve."
In Full Bloom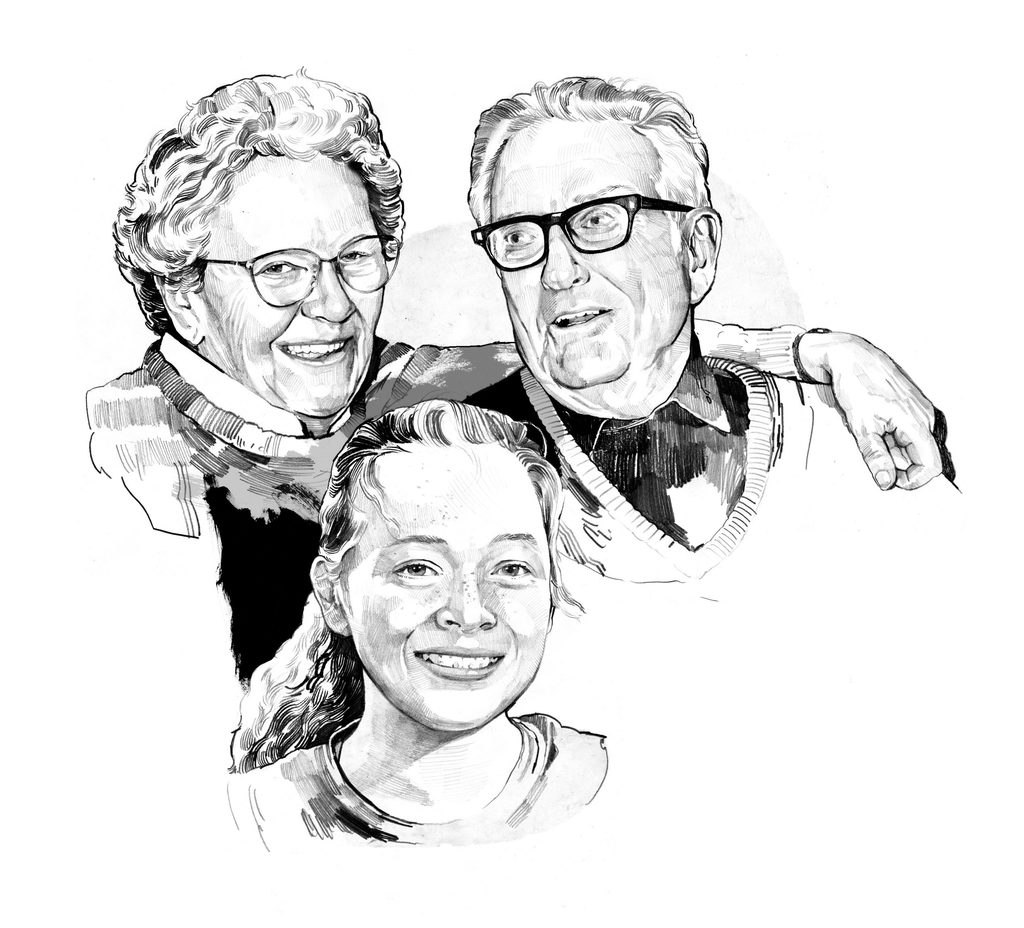 Though "nobody" started out with less than Nicholas Puzak '37, says his son, Nic Puzak '81, the philanthropy he and his wife, Virginia Puzak, directed toward financial aid at Carleton now impacts dozens of students every year.
"The '30s were unlike any other time in history," Nic says. "My dad was picking up coal on railroad tracks . . . they were just trying to survive. The opportunity to attend Carleton presented itself [Nicholas Puzak Sr. was offered a $300 scholarship, along with student employment positions to wait tables and operate a hand-crank washing machine], and he took full advantage of it."
Once firmly established in real estate, in 1999 Nicholas and Virginia decided to create the Nicholas and Virginia G. Puzak Endowed Scholarship Fund. To do so, they combined an outright gift, which began supporting students immediately, with a charitable remainder unitrust, which eventually increased their fund after Nicholas passed away in 2003 and Virginia passed away last December. Nic Puzak, a Carleton trustee, and his wife, Gail, have also continued to support financial aid at Carleton.
"My mother was proud of being able to provide the opportunity for students to study the liberal arts," Nic says. "I think it's the unassuming capacity of the graduates. Carleton is the sort of place where you leave your hat at the door and roll up your sleeves."
A recipient of the Puzak fund, Karryn Leake '22, quickly came to learn that the college of her choice was also a place where people legitimately care about community. Returning to Thief River Falls, Minnesota, after the coronavirus pandemic shuttered campus in early 2020, she was grateful for both the professors who reached out to make sure everyone in her family was doing okay and the kindness and generosity of all Carleton donors.
"When you're giving to financial aid, you don't know which students you're supporting or what field of study they're going into," Leake says. "But you're investing in the future generation. We're here to try and learn and make things in the way that we want to make them. Financial aid is allowing us to do that."