Every Carl campaign chair Cathy James Paglia '74 and core committee member John Harris '85 stress the importance of community engagement in a time of crisis.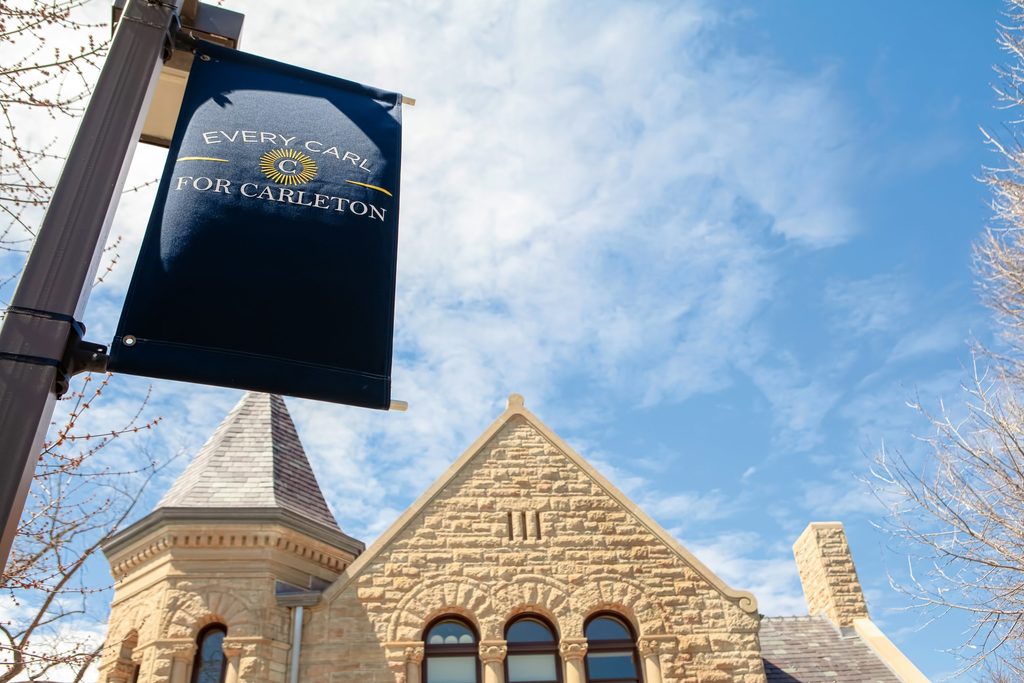 While this issue of Inside Carleton was under construction, Carleton president Steven Poskanzer wrote a letter to inform the Carleton community that faculty members, who were already teaching students remotely, would continue to do so through the end of the academic year. It was also revealed that, as the short- and long-term threats of COVID-19 crystalized at the state and federal levels, Commencement, slated for June, would not be held on campus. Not long after, Reunion 2020 was also postponed.
In the wake of the president's heartfelt communiqué, there was a fleeting sense that plans to make "the power of participation" a central theme on these pages should be put on hold as well. After all, with only 220 students remaining on campus, most staff members working offsite, and Carls around the globe staring down a new day-to-day reality, the idea of encouraging more involvement on the part of alumni seemed, if not logistically impossible, somehow naive. But then, during an encouraging conversation with Cathy James Paglia '74, P '18 and John Harris '85, it became clear that the concepts of engagement, community, and generosity are part of Carleton's DNA—and are more important than ever.
"To me, the grave circumstances around this moment—the pandemic, the shutdown, and all the consequences—underline why we embarked on the Every Carl for Carleton campaign in the first place," says Harris, a member of the campaign core committee. "It would be different if we were raising money to build a fancy new stadium or an extravagant dining hall or something like that. This is a values-driven campaign, and this moment in particular speaks to those values."
Paglia, the core committee's campaign chair, points out that a fellow trustee recently said: "It's not the Almost Every Carl for Carleton campaign. It's the Every Carl for Carleton campaign." The point being that what matters most is not how people choose to engage with the college, but that everyone play a part—especially in trying times. And, as you'll find on the following pages, how one chooses to participate can manifest in myriad ways.
"My class had our reunion last year, but several of my classmates were planning on going to the 2020 Reunion because they had so many friends attending," Paglia says by way of example. "So, of course, we were upset the event was canceled. But everyone I know independently volunteered to donate their Reunion fees, which were going to be refunded, to the annual fund. That not only was very touching but also demonstrated how people who belong to the same community can rally to support one another."
Most importantly, Harris stresses, the core goals of the current fund-raising campaign—having the means to enroll the best students, provide them with robust career resources, and ensure pedagogical innovation—are not just essential to the success of current and future students. Helping Carleton stay healthy will also translate to a healthier society, no matter the threat or challenge.
"We don't yet know whether or not, in due course, this pandemic will seem like an almost hallucinogenic memory. But the questions that are before us, as a society, will not be retreating. They will be very much with us," Harris concludes. "The big questions of the age are going to be right at the intersection of science and human values. And that plays to our strengths as a liberal arts institution. Carleton values are precisely the values that are going to be needed for generations to come."