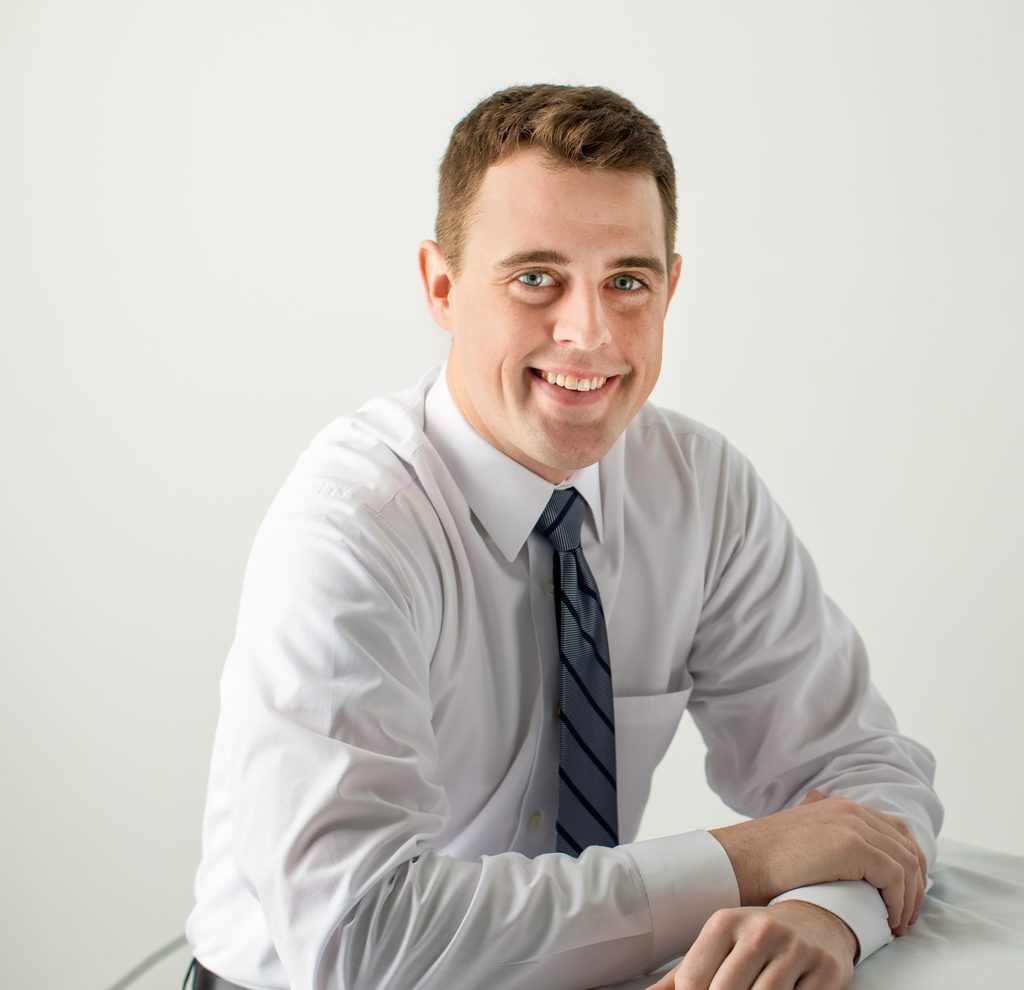 Brian Kremers '16
What inspired your contribution to the Alumni Annual Fund?
I love Carleton, and once I was done with law school my desire to give back just grew. Not only because of the financial aid that my family and I benefited from, but also because of everything I've carried with me. And the idea that my contribution could help a student in some small way made me very happy.
What have you carried with you?
Carleton students are taught how to learn, and I apply that brand of curiosity and discipline to everything I do. We were also taught to learn from everyone around us, no matter their interests or point of view, by recognizing the best versions of both ourselves and others.
What encouraging words would you offer those considering a gift?
I would first ask them to think about the ways Carleton impacts them every day and whether or not they could put a price on that. Odds are they couldn't, because the lessons learned, the relationships formed, and that feeling of community—those things are priceless. That's the way I thought of it when I was considering whether to contribute. And it became a no-brainer.
---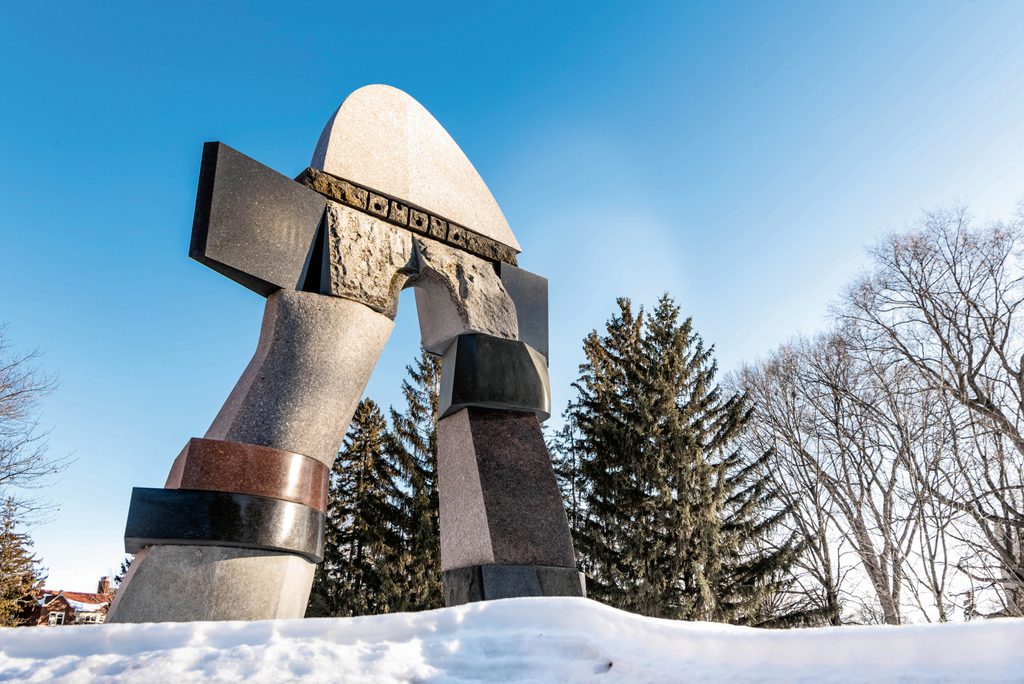 Written in Stone
Twenty-two limestone bricks have been carved into the Founders Court, encircling the Hadzi Arch outside Gould Library, honoring the college's most transformative leaders. Soon, stonemasons will visit campus to carve two more, as last fall the Board of Trustees voted to induct Jack Eugster '67, P '02; Camie Eugster P '02; Jack Schuler P '97; and Renate Schuler P '97. They are the latest supporters to meet a lifetime giving threshold of $5 million, deemed analogous to William Carleton's 1871 gift that saved the struggling Northfield College and led a grateful board to rename the school.
As former chair of the board, Jack Eugster helped steer the Breaking Barriers, Creating Connections campaign and lay the foundation for the current Every Carl for Carleton campaign. He and his wife, Camie Eugster, have long supported multiple facets of campus life.
During the Breaking Barriers campaign, Schuler — who, like Jack Eugster, is a trustee emeritus — encouraged parents to step up their support of the college. In 2018 he announced the Schuler Initiative, a three-year effort to increase young alumni giving. He and his wife, Renate Schuler, are also strong supporters of financial aid, the arts, internships, and fellowship opportunities.
---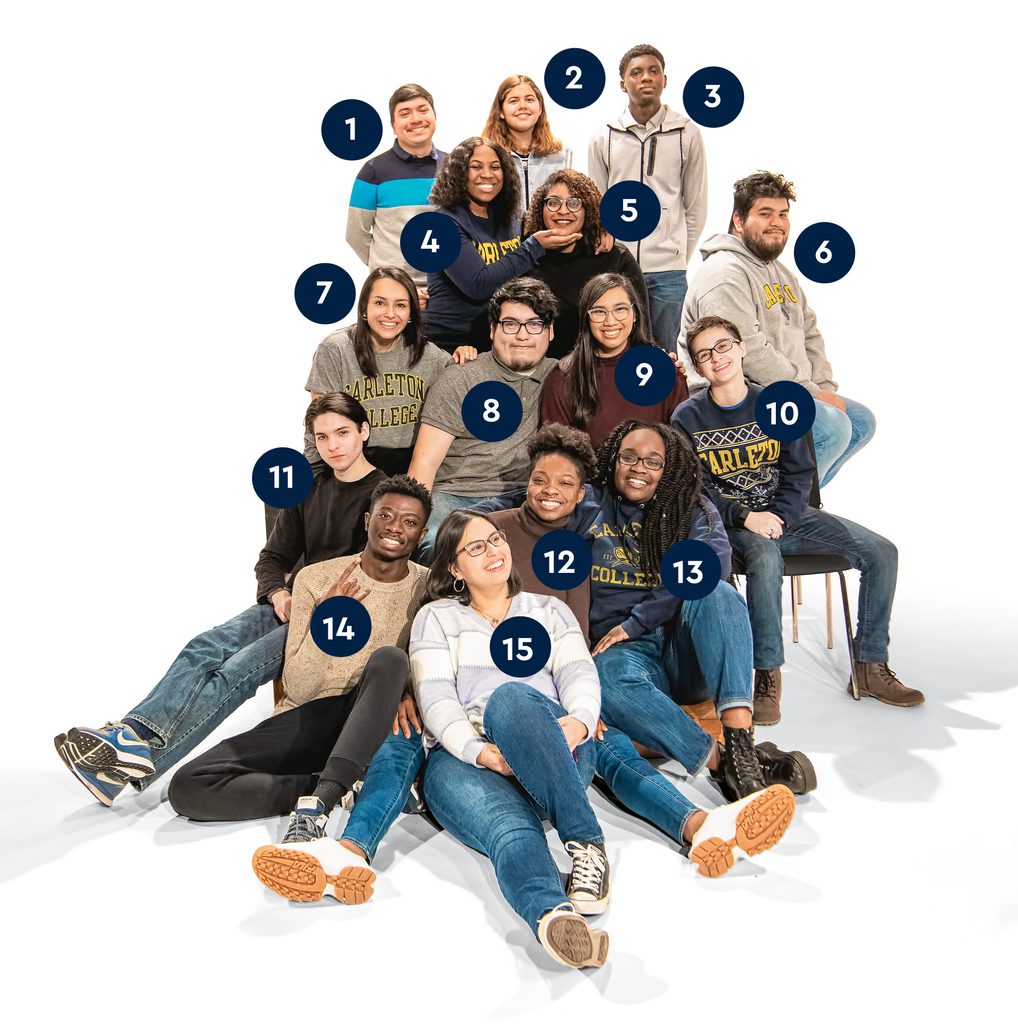 Meet the Scholars
In early February, 15 of Carleton's 41 Posse Scholars volunteered for an impromptu cover shoot at Weitz Center for Creativity. Inside Carleton thanks each of them for embodying the program's inclusive spirit and commitment to academic excellence.
Javier Ramirez '22
Claudia Hernandez-Barrientos '21
Cheikhouna Gueye '22
Joy Onyeanu '21
Armira Nance '22
Santos Flores '21
Brittany Dominguez '21
Gustavo Flores '23
Cristina Camarillo '23
Andrew Farias '21
Declan Ramirez '22
Folasade Orepo-Orjay '22
Funto Akindona '20
Polycarpe Bagereka '22
Jennifer Delgado '22
---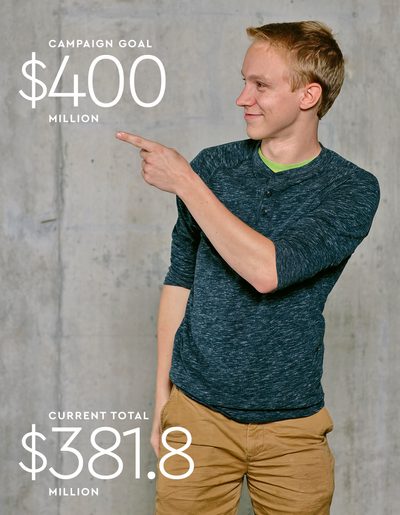 3 Ways to Support Every Carl for Carleton
Annual Fund Gifts. Annual Fund dollars give Carleton the flexibility to adapt to the most pressing needs through direct support of the operating budget.
Capital and Endowment Gifts. Endowment gifts are added to the college's savings account and invested in perpetuity to ensure continuous funding for teaching, scholarships, and research. Capital gifts support the spaces needed to conduct top-quality educational programs for faculty members and students.
Planned Gifts. Planning giving is a way to support Carleton in the future through arrangements you make today. Anyone who makes a planned gift of any size is welcomed as a member of the Joseph Lee Heywood Society.