A 19-year-old program proves an educational boon for both Carleton and its students.
Every year, 10 exceptional first-year students come to Carleton as Posse Scholars, a highly motivated group of leaders and academic superstars from diverse backgrounds. The admissions office learns about these young people — a catch for any high-quality liberal arts college — through the Posse Foundation, a national organization that identifies outstanding students of color and matches them with partner institutions that agree to provide full- tuition scholarships.
"These are young people who have demonstrated extraordinary leadership and achieved very high academic performance," says Carolyn Livingston, dean of students, vice president for student life, and Posse liaison. "They may have taken on significant roles in their families or overcome unique challenges. We know that they have been resilient and we know their history because of the work the Posse Foundation does."
The concept of a Posse is rooted in the belief that a small, diverse group of talented students can serve as a catalyst for increased individual and community development. Identified for their leadership ability and overall motivation to succeed , the scholars — who come from partner schools in Chicago and Houston — achieve academic success, head campus organizations, and encourage dialogue that fosters an inclusive campus environment.
---
"College is supposed to be a life-changing experience for the student, but Posse Scholars have affected us as much as we have affected them."
– Carolyn Livingston, Dean of Students
---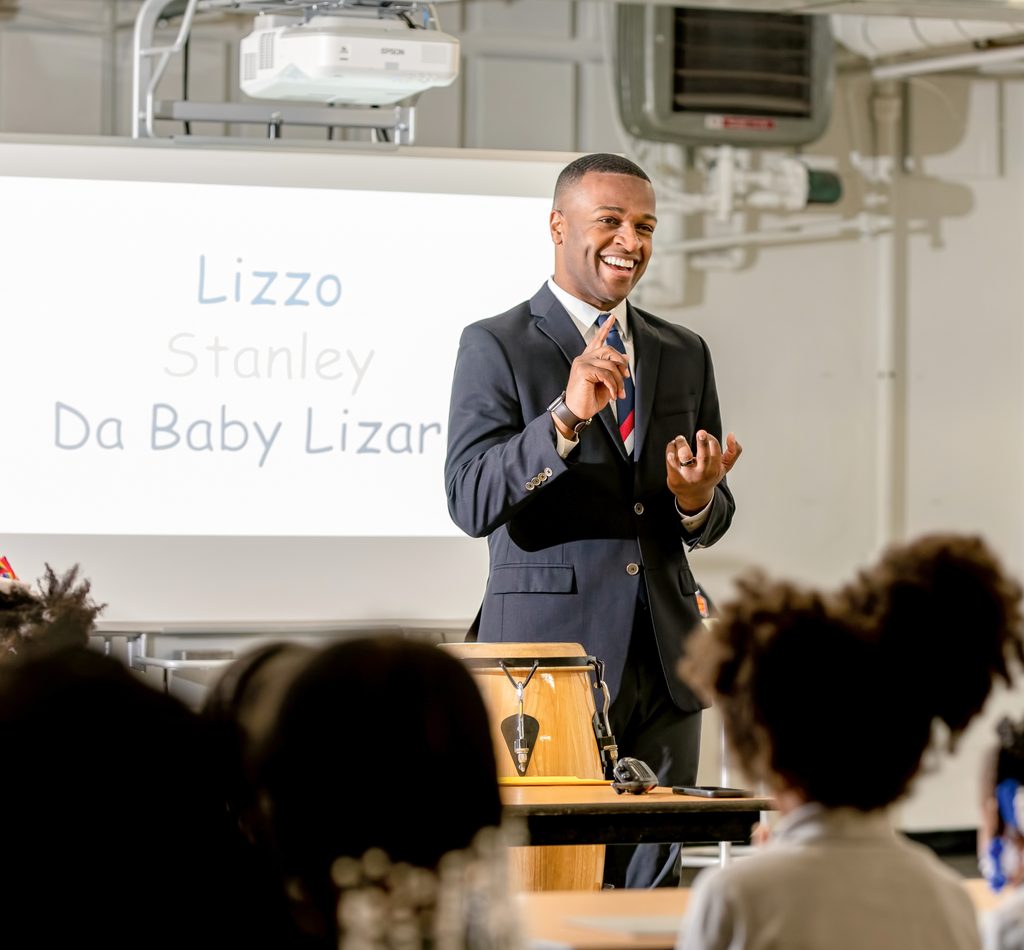 Mentee to Mentor
When Christopher Frills '13 left the bustling, highly diverse Chicago suburbs of his youth to attend college in rural Minnesota, the initial differences proved jarring. But he remembers being primed for both the change of scenery and the challenge.
A gay teen in love with chess and mathematics, Frills didn't have access to a lot of role models in his neighborhood. "My dad had a drug problem and wasn't around, and my mom worked long hours at night [as a deputy sheriff for Cook County]," he says. "But I was lucky to have had great principals. In grammar school I had Dr. Leonard Moore, who inspired me to work hard and do well, and I knew from early on I wanted to do what he did. In high school I had another powerful example in Dr. Robert Karpinski. These men made a difference, and I knew I wanted to do that for other young people someday."
At Carleton, Frills found a fresh set of faculty advisers, and when a new group of Posse Scholars arrived on campus his sophomore year, he found himself playing the role of mentor. "I showed [one of the students] the ropes. I was glad I could be that for someone else," he says.
After Carleton, Frills continued his journey as a mentor, first as a Teach for America corps member, then a math teacher, and ultimately an assistant principal. Today he is the founding assistant school leader at KIPP Triumph Academy Middle School in St. Louis. "Because of the Posse Scholarship, I'm not at someplace [I'm not interested in] right now, working to pay off student debt," he says. "I was able to get right down to it, doing the work that I know makes a foundational impact where it is needed the most."
---
A Dream Realized
When the Posse Chicago office called to inform Lilly Athamanah '15 that she had been chosen, "there was screaming," she says, followed by a long hug from her mother. Then she dialed up her father, who took in the news with an emotional pause of silence. "I could hear the hustle and bustle of the factory [where he worked] in the background while he soaked in the news," she says, pointing out that it was just the sort of life-altering opportunity her parents had dreamed of when they left Thailand in the 1980s
While in high school, Athamanah was news editor for the school newspaper, stage manager for theater productions, and a youth leader for incoming freshmen. She was also active in the art club, a high school quiz show, the Mikva Challenge youth-in-politics program, and—when she wasn't studying or sleeping—did volunteer work in the school office, filing and answering phones.
"My parents instilled in me the values of a great work ethic, leadership, ambition, and initiative," Athamanah says. "I am successful today because I learned from their experiences, mistakes, and triumphs and incorporated those moments into shaping my future."
At Carleton, the future leader continued to evolve. She served on the Carleton Dining Board, became a resident assistant, and served as the student departmental adviser for American studies. "It was so helpful for me to have the support of the program and the connection with other Posse students," she says. "I made wonderful friends there — some of my best friends in the world came from my cohort."
Today Athamanah is a corporate communications specialist at Vivid Seats, an entertainment tech company in Chicago. She also volunteers as a résumé-writing coach for first-year scholars at Posse Chicago.