Every year, the Classes of 1958, 1961, and 1964 strive to inspire record numbers of classmates to support the Alumni Annual Fund.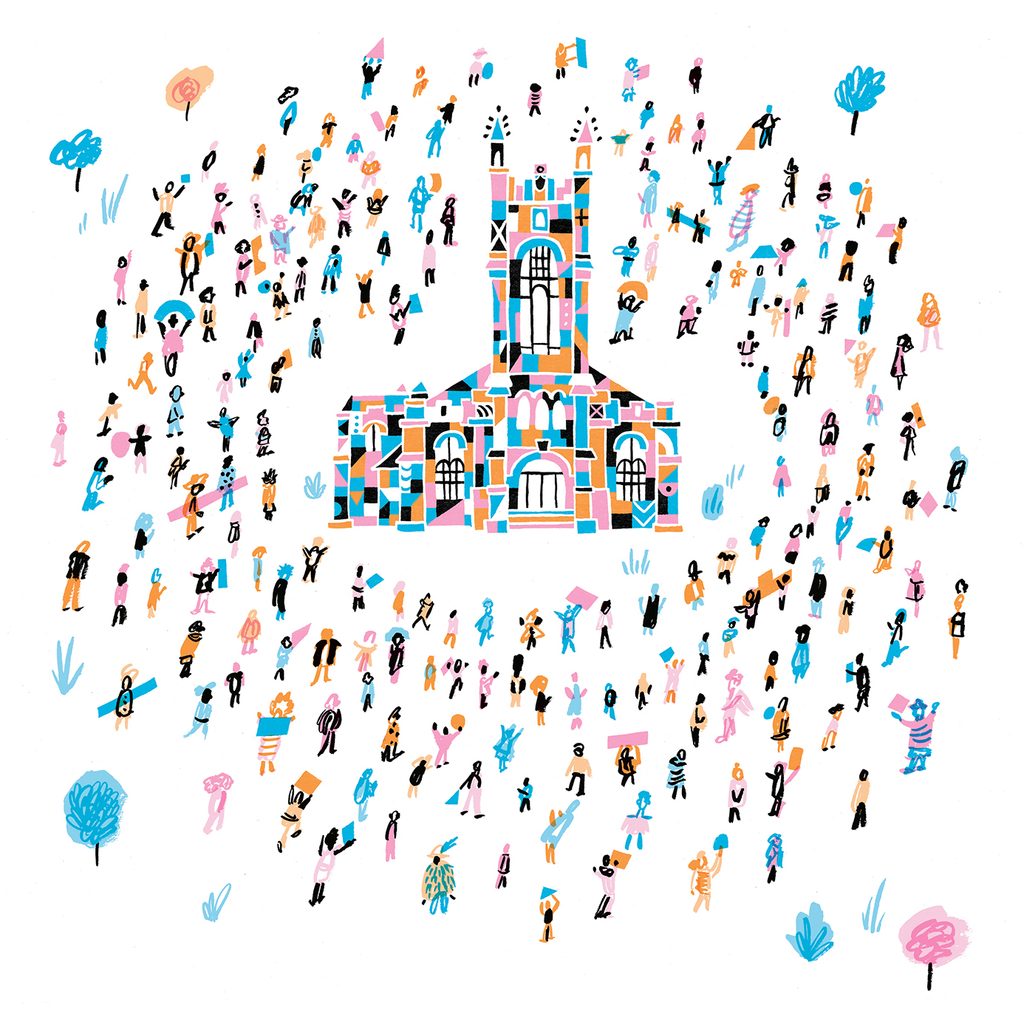 Every year, the Class of 1964 tries to get at least 90 percent of its members to contribute to the Alumni Annual Fund. It's an ambitious goal, yet it's one they've achieved a half dozen times in the past decade alone.
And at Carleton, the achievement is not an anomaly. The Class of 1961 and the Class of 1958 are consistently hot on the heels of their youngers—and a few class members take great pleasure in the race. In fact, these three classes have secured the top three spots for class participation in giving practically every year since the early 2000s.
What's the secret to their success?
"I don't think it's a secret," says Connie Harris '58, who calls several classmates every week to chat. "We just keep in contact. We care about what's going on with each other." (For years, Harris compiled a quarterly class newsletter.)
Judy Sosted '61 echoes Harris's sentiments. "I never call to ask for gifts—I just call to visit with people," she says. "People hear my voice and say, 'Oh, yes, I need to make my gift to Carleton,' and I say 'Fine, but I'm just calling to talk.'" And while competition is never the main goal, Sosted admits that it is fun to take bragging rights away from the Class of '64.
As a rule, Carleton alumni participate in giving at a higher rate than the national average (participation at private colleges is around 20 percent), which factors into high rankings in alumni satisfaction. "Contributions to the Alumni Annual Fund are more important today than they were back in our day," says George Masson Jr. '64, P '94, P '96. "And in my view, Carleton is a better place today as a result." He compares fund-raising for the annual fund to running a marathon—his class has its own goals to improve on its past results, and of course it also wants to finish strong.
"It's about connection for me," says Christina Masson '64, P '94, P '96, who is married to George. "I believe in the wonderful job Carleton is doing, and I love the chance to connect with our classmates. That's what keeps me volunteering."
The Class of '64 has a strong group of leaders who set the bar for participation extremely high back in 2000 and who continue to work to maintain their participation levels. Mini reunions around the country help classmates feel more connected to one another, which leads to more giving back.
Sosted says that one secret to her class's success is that they're a relatively tightly knit group. Mainly, though, she believes her peers contribute because it gives them a sense of belonging.
"The annual fund is like a party," she says. "It's only as good as the guests who show up."