A panel discussion at Reunion resulted in an effort to concentrate on developing tomorrow's civic leaders.
As a young girl growing up in Ho Chi Minh City, Nam Anh Nguyen '19 began working to ensure that her eventual career path would be meaningful. While she was still a teenager, she moved — alone — from Vietnam to the United States to attend high school in Connecticut. After graduation, she came to Carleton and completed a degree in psychology.
As she began to think about gaining career experience outside the classroom, however, her plans hit a snag. Living half a world away from her family, she needed to make money to pay rent over the summers. But as an international student, she couldn't legally take a job doing anything outside her academic field. A paid internship would have helped her, but most internships are unpaid, especially in the nonprofit world. "I've been wanting to work for the good of my community ever since I was younger," Nguyen explains, "when my sister worked for a nonprofit in Vietnam."
She was a perfect match for Project '60.
In 2005 the Class of '60 was celebrating its 45th reunion. A panel discussion on the challenges and rewards of community service inspired class members to help develop civic leaders. Over the next few years, the class pooled their resources and in 2010 created the Project '60 Internship to support students wanting to gain experience working at nonprofit organizations.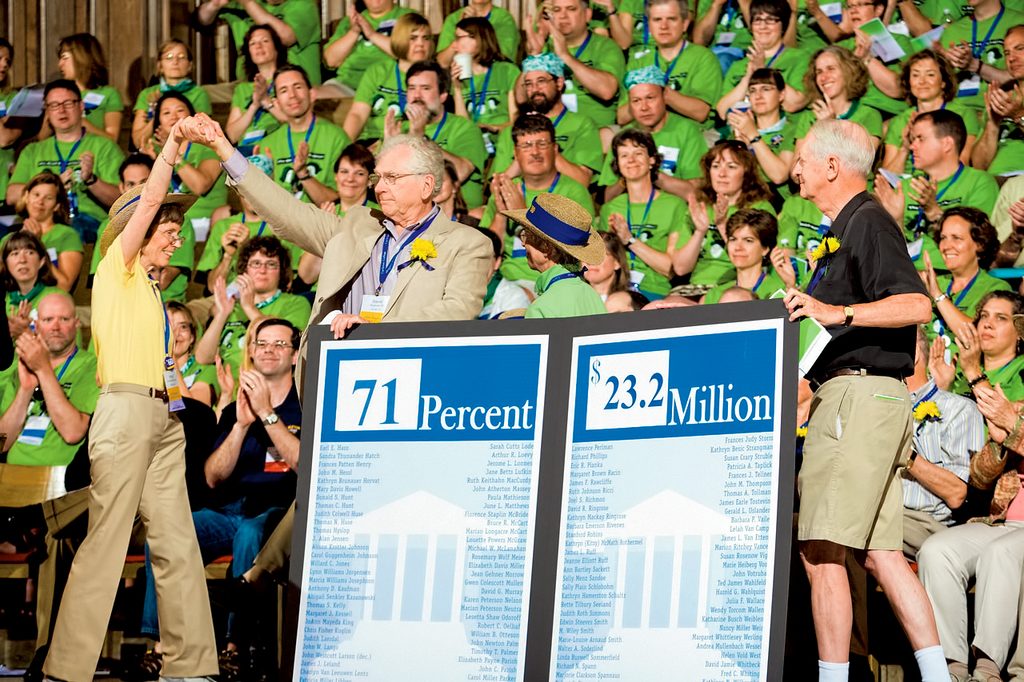 Each year the fund has awarded a stipend to as many as four students and, since the class's milestone 50th reunion, more than 20 organizations have hosted a Carl. Though it began as a current-use fund that was intended to be spent down, additional donations have created an endowed fund that is invested and will benefit students as long as Carleton exists.
At first, not everyone in the class was on board with funding internships for nonprofits, says Abby Dawkins '60, a clinical social worker and one of the project's earliest advocates. After a number of discussions it became increasingly apparent that the world needs more civic leaders and nonprofits need enthusiastic young people. "And I am just gobsmacked by the caliber of students at Carleton," Dawkins says. "They have a lot to give."
John Hamilton '60 says an emphasis emerged: providing resources to students from diverse backgrounds who would otherwise not be able to afford the costs often associated with internships, such as housing and transportation.
The Career Center conducted an anonymous survey of Project '60 recipients in 2018. The unanimous conclusion was that the funding was not just welcome, but essential. "I have seen students from low-income backgrounds in particular have a difficult time navigating the desire to increase their skills and experience over the summer with the significant obstacles involved in paying basic cost of living expenses," one respondent wrote. "This creates an unnecessary inequality between students who have the means to participate in internships and students who do not."
Nguyen is a perfect example of students the class was trying to help, Dawkins says. Project '60 helped her take a 2018 summer internship with the nonprofit Face to Face, which serves homeless and at-risk youth in St. Paul. She conducted intake surveys, assessed clients' qualifications for Section 8 housing, helped young people with résumés and job applications, and directed them to appropriate resources. "I learned how to think quickly," Nguyen says. "There was a lot of problem solving and social and communication skills—and I learned how to be assertive."
After graduating, Nguyen is still working in the nonprofit world as a development manager in Minneapolis, just as the fund's creators hoped, says Dawkins. And as the class prepares to celebrate its 60th reunion in June, Hamilton says it will feel great to recognize that after starting with nothing, together they've built a model, lasting resource. "We're doing positive things for students and their futures. It's incredible," he says. "And I think the college would agree."
---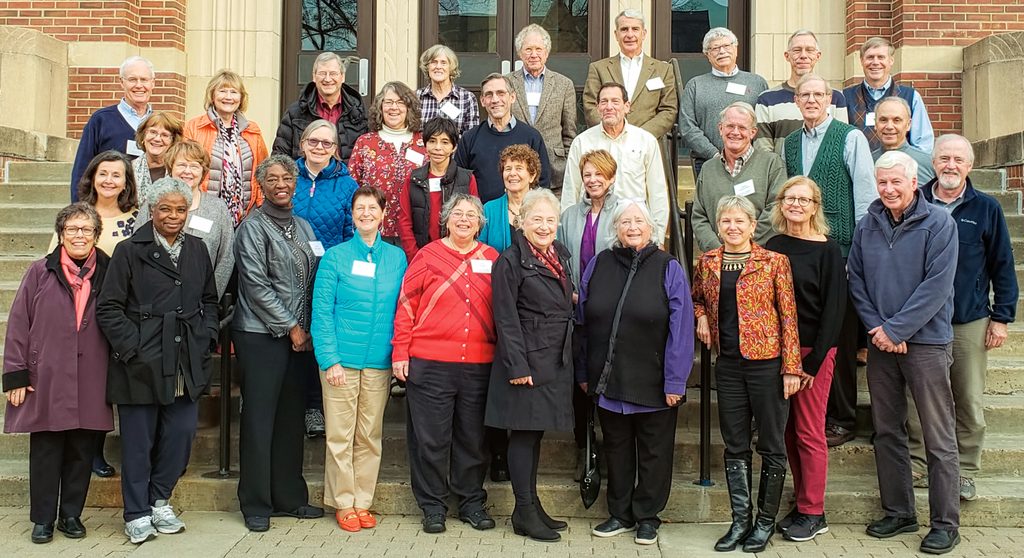 Doubling Down
Like their peers 10 years ahead of them, members of the Class of '70 are celebrating their 50th reunion by pooling resources to create more funded internship opportunities for students.
Mike Lovett '70, a member of the class's planning committee, explains that the decision was inspired both by the college's commitment to better prepare every Carl for a fruitful life and career, and by the 2020 Internship Match, which doubles gifts to the endowed internship fund that range between $50,000 and $1 million.
"This is a way to help make sure we're preparing people who are confident enough and supported enough to be successful," Lovett says. "In our time, nearly 50 years ago, internships were relatively uncommon. Most of us would spend our summers working any job — such as washing dishes — that was available to help raise money."
Today, Lovett explains, that norm has changed. A lifelong educator, he's done his research and found that the chance of being hired is higher for students who have completed an internship than for students who have not. "It show someone puts value on what you were expected to produce," he says.
The class recently celebrated meeting its goal of raising $500,000, which was then doubled by the 2020 Internship Match, funded by Wally Weitz '70 and Barbara Weitz '70, and Bill Buffett '55 and his wife, Susan Kennedy. And because the need for internship support is so great, the class will continue to raise funds through Reunion in June.