In a world that's more interconnected than ever before, Carleton students gain a professional edge when they have international experiences.
More than 70 percent of Carleton students study abroad at least once, thanks in part to Carleton's robust selection of programs. The college also offers a variety of fellowships and research funding to support students who conduct projects in foreign countries over academic breaks. And now, thanks to the new Center for Global and Regional Studies, students can more easily undertake internships abroad.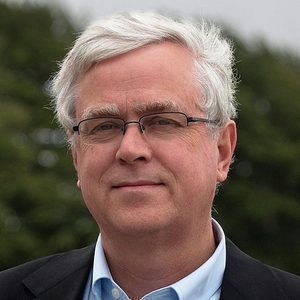 "A few years ago, we started a pilot internship program with the French and Francophone Studies in Paris off-campus program," says Scott Carpenter, the director of the Center for Global and Regional studies and French professor. Students who traveled on the spring-term program were given the option to stay in Paris through the summer to complete an internship—they could even keep living with the same host family. It was an opportunity that students would have struggled to arrange for themselves— the center negotiated special visas and partnered with a Parisian organization to find each student a customized placement.
"The students have had marvelous experiences," says Carpenter. "We've placed them in museums, human rights organizations, hospitals, and science labs, to name a few. One student was with the photographic corps for the Ministry of the Interior, and her photograph of the French president was featured on the ministry's website."
The Paris program's internship component is entering its fifth year. This year, three-quarters of the students on the program are opting to pursue an internship. The center debuted a shorter winter break internship opportunity in conjunction with the fall-term Berlin program last year, and next year they plan to bring the fall-term Madrid program on board.
"The Career Center has been wonderful at offering internship experiences for students who work in English," says Carpenter. "So, we tackled the question of how to get students into areas with visa issues and foreign languages. We want to give students access to the skills in language and culture that will enrich their lives at Carleton and beyond."