Internships help students try on different careers for size as they ponder life after Carleton.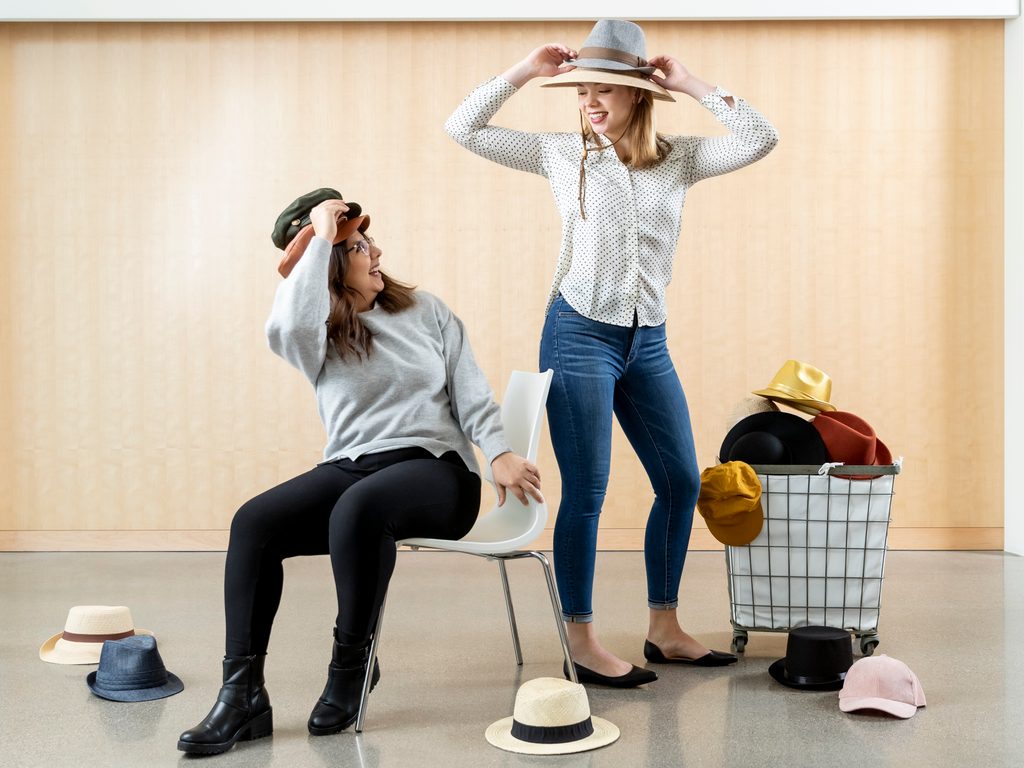 Ana Yanes Martinez's dad wanted her to be a lawyer. She thought she wanted that, too. Then she did an internship.
Born in El Salvador, Martinez has long been an activist for immigration issues and has always wanted to help families like hers. The Carleton senior is majoring in Latin American Studies and has spent the past two years researching the Central American youth migration crisis and U.S. immigration policy. Last summer she interned at the James H. Binger Center for New Americans at the University of Minnesota Law School. It was a heavy summer, she admits, working on serious projects such as creating preparation packets for immigrants who might be faced with having a family member detained. She loved it—but she also realized being a lawyer might not be the best fit for her.
"I want to continue in this area," Martinez says, "but this internship helped me realize that I can still be helpful and do research without being a lawyer."
Anna Grove '21 had a similar experience—though perhaps in reverse. She'd never considered teaching as a potential career path until she interned at Riverview, an agribusiness with 82,000 head of cattle across 13 states. Riverview employs about 800 immigrants and hired Grove, a linguistics major, as one of two Spanish interns to create curriculum and teach company employees to speak English.
"Internships are important because they give you such hands-on insight to actual careers," Grove says. "Before Riverview I never wanted to be a professor at all. But over the summer, I taught and I absolutely loved it."
Because of their life-changing potential, internships are a top priority for Carleton. The goal is to raise $20 million to provide endowed funding for 250 internships and 500 externships annually. To jumpstart this drive, the college recently announced the 2020 Internship Match, generously funded by Bill Buffett '55 and his wife, Susan Kennedy, with Barbara Weitz '70, Wally Weitz '70, and their family. This $5 million challenge will match all new outright gifts of $50,000 to $1 million that establish or add to an existing endowed internship fund.
"A big issue right now is who has access to internships and who gets to benefit from the skills, experience, and networking that come with them," says Career Center director RJ Holmes-Leopold. "The landscape has shifted dramatically in recent years, and it's no longer the case that a baccalaureate degree by itself is sufficient for entry-level jobs. Employers want to see work experience."
But for many students, internships aren't possible due to housing, food, and travel costs. "I'm a first-generation, low-income student," says Martinez, whose internship was supported by Carleton's Social Justice Internship Fund. "I never would have been able to afford living away from home and working without a paycheck over the summer. Donors made my internship possible."
"Internships aren't just about job skills, they're also about life skills," Martinez adds. She learned, for example, how to find and lease an apartment, budget her resources, and adopt professional etiquette. "It's one thing to go away to college, but it's another thing to do real work.