Carleton professors are always searching for new and better techniques to engage students in the classroom. Here are just a few ways they're innovating in their courses.
Virtual Residencies
Spanish professor Palmar Alvarez-Blanco regularly invites guest lecturers from Spain to her classes — without the expense of a transatlantic flight. In classrooms equipped with video and audio technology, students can interact with experts from across the country — or world — almost as if they were in the same room.
Visualizing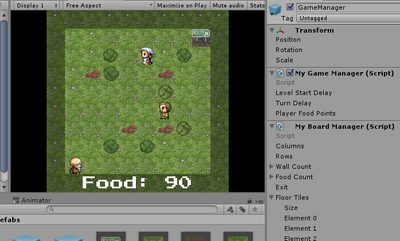 Could you survive an 18th-century English workhouse? A video game that history professors Susannah Ottaway '89, P '19, and Austin Mason designed with their students could help you find out. Carleton professors and students create digital tools like 3D models and interactive websites that bring learning to life and help students see information in a new way.
Getting into the Community
Statistics professor Katie St. Clair likes to send her students into the community to learn how to put numbers to work. Her students have helped the Northfield school system assess how well students studying English as a second language are learning compared to their peers and did consulting work with the city council for a project on making Northfield more age-friendly.
Going Interdisciplinary
With a growing number of team-taught courses and more minors that involve multiple departments, like American music and public policy, Carleton's curriculum showcases the power of combining multiple disciplines to solve problems. Integrative facilities like the Weitz Center for Creativity and the new science center make it even easier for faculty members and students to collaborate.
Original Research
Research projects aren't just for senior comps anymore. Even students in introductory courses are working with real-world data and tackling unsolved questions. Environmental studies professor Kim Smith uses Carleton itself as a research subject, with projects like analyzing how Carleton manages the Arb and deals with campus pest control.
Working Together
Our teachers are still learners, too. The Perlman Center for Learning and Teaching offers seminars and book groups about how to work more effectively with students, issues that impact student learning, and resources to help both professors and students succeed. By sharing strategies and lessons learned, faculty members help each other continually become better teachers.