Campaign Update
The current (Feb. 2019) campaign total is $328.6 million toward our $400 million goal.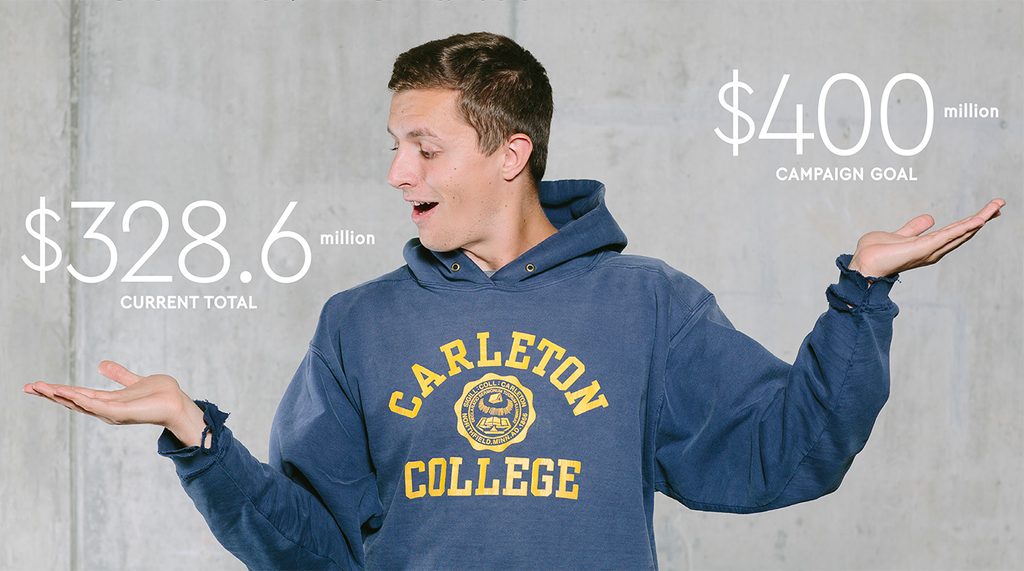 ---
Doubling Down with the 2020 Internship Match
In summer 1978, a grant made it possible for Libby Ester '79 to accept a summer internship in publishing. She never forgot the experience—or the generosity that made it possible.
"My family did not have the money to support me doing an internship," Ester says. "I never would have been able to take the opportunity without the funding I received."
Forty years later, Ester is paying it forward. Together with her husband, she recently established the Elizabeth Ester '79 and Michael Brody Endowed Internship Fund. The couple were delighted to learn that they could double their gift through the 2020 Internship Match, a $5 million matching fund for donors who commit outright gifts ranging from $50,000 to $1 million for internships.
Ester hopes that access to internships gives students confidence, knowledge, and connections that will serve them well, no matter where their paths lead.
"I feel grateful that Mike and I are able to support students from families like mine," she says. "I hope it can help open students' eyes the way it opened mine."
---
Tech Support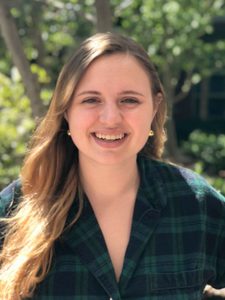 As the biggest conference for women in technology, the Grace Hopper Celebration attracts computer scientists, employers, and job seekers from around the world—including anywhere from eight to 16 Carleton students each year. Their participation owes thanks to Lila Conlee '15 and her parents, who created the Conlee Family Pilot Program to cover the conference expenses and travel for students with financial need.
"Making sure those opportunities are open to everyone is so important," says Conlee, a software engineer. Even if financial aid helps lower-income students get to Carleton, she says, going without "extras" such as the Grace Hopper Conference can still set them apart and limit their career outlook. "I was interested in supporting underrepresented groups in computer science," she says. "This seemed like an unconventional way to help students prepare for life post-Carleton."
---
Carls Make a Better World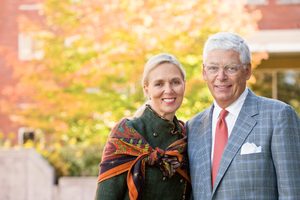 The more Carls in the world, the better, as far as Bill Royall is concerned. Bill and his wife, Pamela Kiecker Royall '80, have seen hundreds of colleges in their work as higher education consultants—but in their eyes, none as special as Carleton.
"Carls go out into the world with such a unique liberal arts education that they see things in different ways," Royall says. "We need more people who have learned to open their eyes to new ideas."
As members of the Every Carl for Carleton campaign committee, the couple is passionate about every aspect of the campaign. "It reflects such a thoughtful and complex interplay of priorities for great higher education," Pam says. "The strategic planning that informed the campaign and the support garnered so far is spot-on with the values of the Carleton. We're ringing every bell."
Both are certain a national movement to prioritize career planning is coming, and they see Carleton as ahead of the curve. Academics, life, and careers have always been woven together in Carleton's DNA, Pam Kiecker Royall says.
"Alumni would say that what makes Carleton so special is the deep, abiding relationships we had with faculty members," she says, "which greatly influenced our paths after graduation, and not just toward graduate school. With this campaign, we are formalizing this support for career development.
"We need more people in a wide variety of industries, businesses, and disciplines," she says. "And while there is no single path for a Carleton graduate, we recognize now that Carls are equipped to contribute anywhere because of their strong liberal arts education."
---
Support Every Carl for Carleton
Contribute to the Every Carl for Carleton campaign through:
An annual fund gift of any size
Capital and endowment giving
Planned gifts such as bequests and annuities
To learn more, call the Office of Development at 800-492-2275 or visit go.carleton.edu/everycarl.