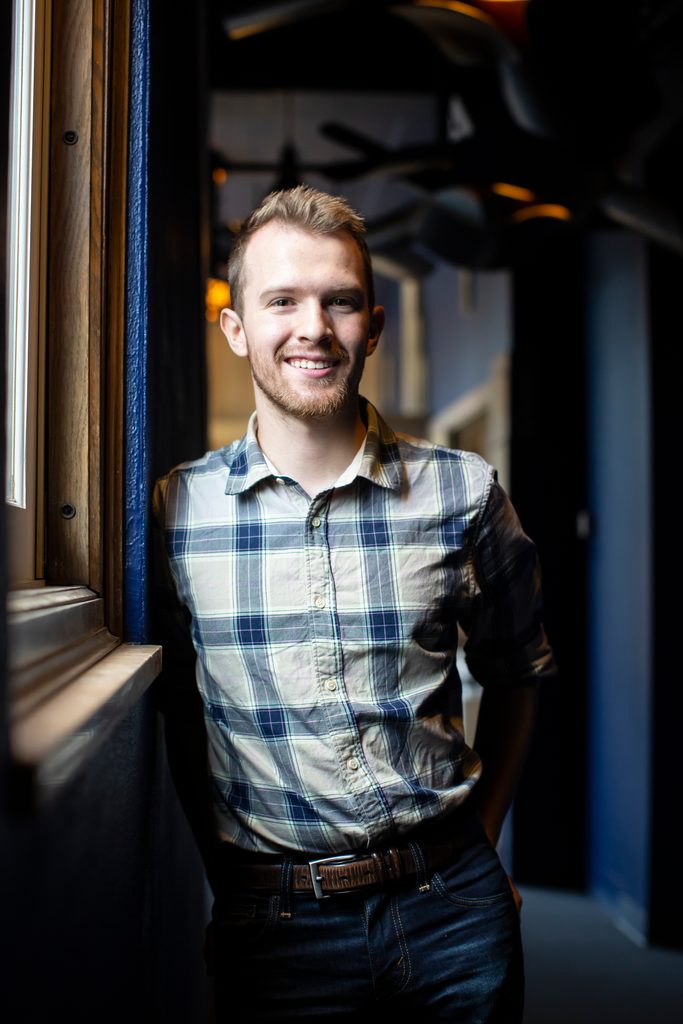 To help students like Zach McCrary '21, Trace McCreary '89 doubled his donations using the 1866 Scholarship Match.
Nobody in Zach McCrary's hometown of Calhan, Colorado, (population 780) had ever heard of Carleton College. But McCrary just knew Carleton was the right place for him—if his family could afford it. His parents were supportive, with one stipulation: The school had to offer enough financial aid.
McCrary knew about Carleton's promise to provide 100 percent of demonstrated financial need—but because his family owns valuable farmland, it often looks as though they can afford more than they really can.
Would Carleton's financial aid take that into consideration? "Carleton was known for giving financial aid to people in similar economic standing as my family, and it had processes in place for explaining family income," McCrary says. "The school was very understanding. It was a big, big factor in my coming here."
McCrary's path echoes one taken three decades earlier by another rural student, Trace McCreary '89. A self-described "poor kid from Kentucky," McCreary relied on financial aid to attend Carleton, and now he's fired up to give back. "I really believe in diversity—not only in race, creed, and gender, but economic diversity," McCreary says.
To help students like Zach McCrary, McCreary took advantage of the 1866 Scholarship Match, a challenge generously funded by Wally '70 and Barbara '70 Weitz. With this dollar-for-dollar match, McCreary doubled his donation as he created the Trace McCreary '89 and Alissa Reiner Endowed Scholarship Fund.
As an extension of financial aid to further support low- and middle-income students, McCreary also created an internship fund of the same name. "I always had to think about how much money I could make over the summer," he says. "I hope this gives students of lesser financial means the option to explore and to find their passion."
Through his two funds, McCreary is trying to level the playing field for every new Carl. "Financial aid and need-based loans helped me attend Carleton," he says. "I'm trying to give back to the school and do my part."