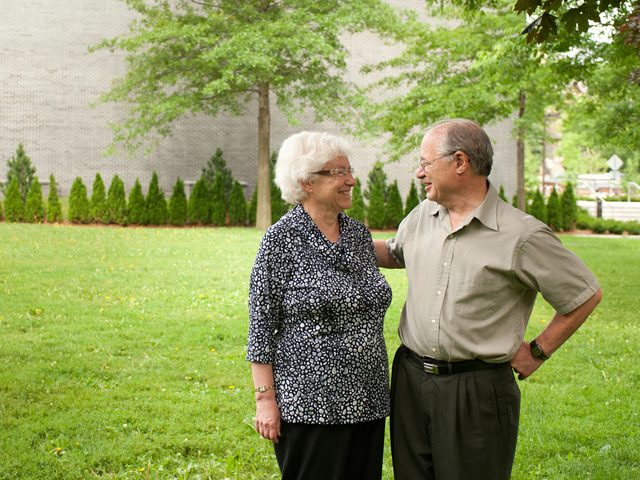 Distinguished Scientists Plan a Legacy of Stellar Support
Sidney Carne Wolff '62 and Richard Wolff '62 fondly remember their time at Carleton. But the college has changed, they say—for the better.
The planned expansion of Carleton's science facilities is a prime example, and one near and dear to the hearts of the Wolffs, both distinguished scientists. Richard, a computer scientist with a physics PhD, helped build and run the Mauna Kea Observatory in Hawaii and developed software to control both telescopes and their instrumentation. Trailblazing astronomer Sidney was the first woman to serve as director of a major U.S. observatory and led the development of six major telescope construction projects. She is the retired director of the Large Synoptic Survey Telescope (LSST) Corporation, co-author of one of the most widely used introductory college texts for astronomy, and recently the author of the popular astronomy book, The Boundless Universe.
The Wolffs chose the occasion of their 50th reunion to establish a planned gift to the college, naming Carleton a beneficiary of their estate. Their gift will create the Wolff Endowed Fund for Science Facilities, providing permanent support for the operation and maintenance of those facilities.
"Carleton is the right size where what we give will have an impact," says Richard.
Sidney says she wanted to help build on the legacy of science at Carleton, where she was often the only woman in her science classes. She sees unique advantages in studying undergraduate science at a liberal arts institution. "To be an effective scientist, you have to express your ideas clearly and persuasively to others," she says. "The best thing Carleton did for me was teach me how to write clearly. That's even a bigger emphasis at Carleton today."
Because a science career can last for decades, the couple says it's important to be able to adapt to different roles, whether it be research, teaching, writing or administrative work. "All these things require different skill sets," Sidney says.
The two praise Carleton as a place where faculty members genuinely care for students and encourage their intellectual exploration. "That personal concern from faculty members remains a hallmark at Carleton," Richard says.