Carleton's Elder-in-Residence Program invites a Dakota or Ojibwe Elder to campus for a week-long residency each year to connect with members of the campus community. While on campus, the Elder in Residence will give a public talk, visit classes, share meals with students, faculty, and staff, and offer individual mentoring.
---
2024: Ramona Kitto Stately
Ramona Kitto Stately is an enrolled member of the Santee Sioux Dakota Nation. She has a BA in Dakota Art and Culture, and a Masters of Education with an emphasis on Teacher leadership from Augsburg University. After 15 years teaching Indian Education in Minnesota, she is now Project Director for We Are Still Here Minnesota, creating action for narrative change. Ramona is the mother of two children, an accomplished beadwork artist with moccasins on display in the Science Museum of Minnesota, a part of the scholars' team with the Minnesota Humanities Center's Learning from Place: Bdote, and has served as the chair of the Minnesota Indian Education Association since 2016.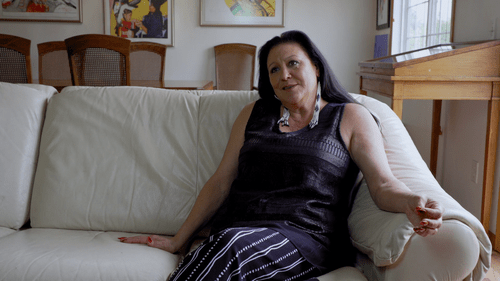 ---
2023: Ida Downwind
Ida Downwind is Leech Lake Anishinaabe and from the Bear Clan. Highly regarded among Indigenous Traditional Healers throughout the region, she is an experienced Elder and Healer and is certified in Indigenous Focusing-Oriented Therapy and Complex Trauma (IFOT) and Indigenous Tools for Living.
---
2022: Denise Lajimodiere
Denise Lajimodiere is a citizen of the Turtle Mountain Band of Chippewa. She is a retired professor from North Dakota State University, a published poet and author, a birch bark-biter, a dancer, an artist, and has been an educator and scholar for over 40 years.