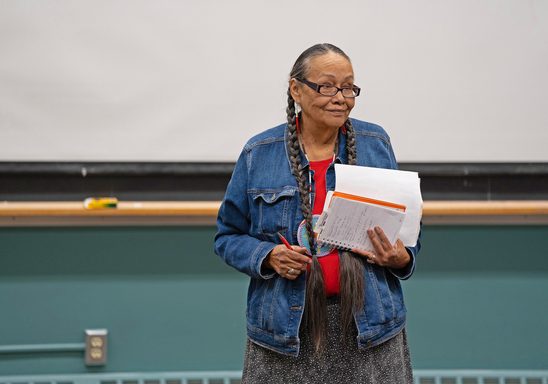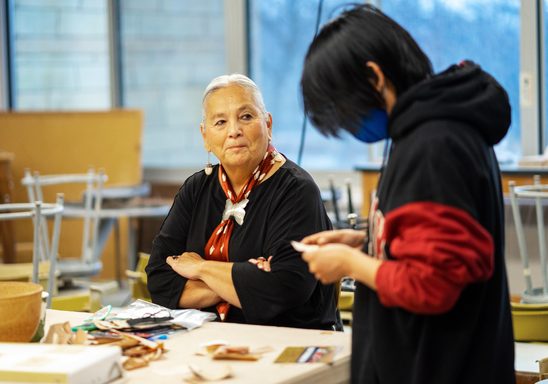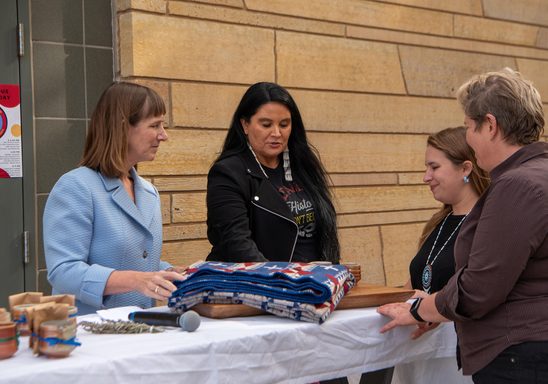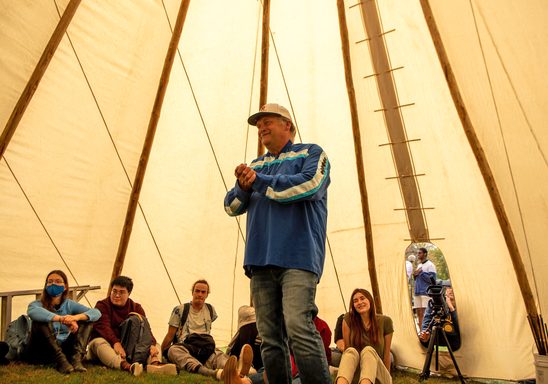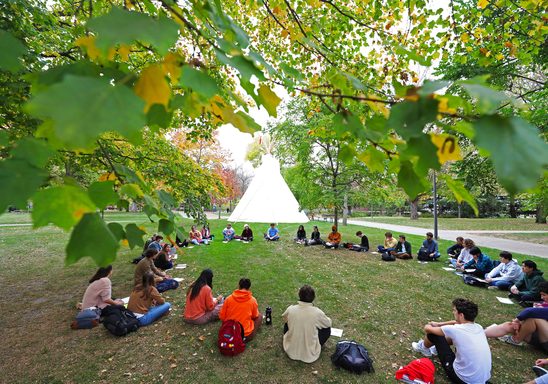 Indigenous Engagement at Carleton
In September 2022, Carleton College announced Marcy Averill as its inaugural Indigenous communities liaison. Part of the Center for Community and Civic Engagement (CCCE), the Indigenous communities liaison strengthens the College's ability to:
Enact our land acknowledgement commitments
Partner with tribal governments and Native organizations
Promote the well-being of Native members of the campus community
Such efforts will include, among others, building better relations with Native nations and improving how Carleton engages Native people and Native-related issues on campus.
Initially funded by a grant from the National Endowment for the Humanities in partnership with the Social Science Research Council, this is now an ongoing staff role at Carleton.
Carleton College Land Acknowledgement: We stand on the homelands of the Wahpekute and Mdewakanton bands of the Dakota Nation. We honor with gratitude the people who've stewarded the land through the generations and their ongoing contributions to this region. We acknowledge the ongoing injustices that we have committed against the Dakota Nation, and we wish to interrupt this legacy, beginning with acts of healing and honest storytelling about this place.