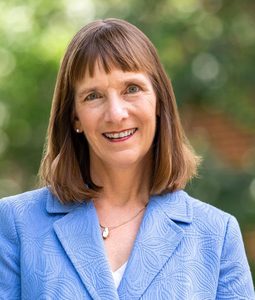 In the fall of 2020, Carleton created an Inclusion, Diversity, and Equity (IDE) Steering Committee and charged it with the ambitious task of developing a 10-year strategic IDE plan, with a special focus on racial identity and Black experiences.
I am delighted to share with you the completed Community Plan for Inclusion, Diversity and Equity. Approved unanimously by the Board of Trustees, this plan represents not only the dedicated work of the IDE Steering Committee, but the collective effort of the entire Carleton community.
The need for a long-term plan for strengthening inclusion, diversity, and equity on campus became apparent during the difficult conversations that took place in the wake of the killing of George Floyd. Many were pained to hear that Carleton's prized sense of community has not always been fully realized for every member, while others felt frustrated at a lack of progress in addressing longstanding issues. Specific concerns raised in the set of demands compiled by the Ujamaa Collective and in the Alumni Letter of August 2020 set the stage for a community-wide effort to grapple with these issues.
As you will see, this plan touches the learning, living, and working experience of all members of the Carleton community and almost every aspect of the college's functions and activities. We believe that the plan has the potential to improve the institutional experience of all community members and to advance the college's aspirations to be an inclusive, diverse, and equitable institution in ways that are concrete and measurable.
Strengthening our community so that every individual feels welcomed and valued begins with implementing the recommendations outlined in the plan. Work has begun on a number of recommendations already. In the coming months, we will begin laying the groundwork for a college-wide strategic planning process. The IDE Plan will be folded into that process as a cornerstone of our work in the years ahead.
The completion of this plan is not the end of the journey, but the beginning. Turning this vision into reality will require the commitment of every member of this community over the course of years to come. My thanks to each of you for your willingness to be part of this effort to make Carleton an even stronger community tomorrow than it is today.

Alison Byerly
President