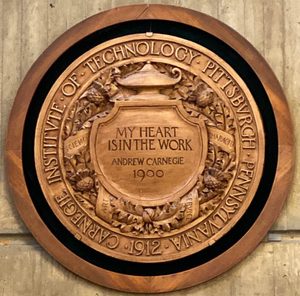 Welcome to Northfield and to the vibrant community that is Carleton.
Carls carry their experiences from here across the globe and to campuses in hundreds of other cities. In doing so, they spread the culture of collaboration, inquiry, diligence in their work, humor and humility in their relationships.
Having graduated from Carleton, I went to Carnegie Mellon and then began my profession. I am honored to represent Carnegie Mellon University at your Inauguration and to bring Andrew Carnegie's spirit of "My Heart is in the Work" back from Pittsburgh to Northfield where it fits so well.
Congratulations President Byerly.