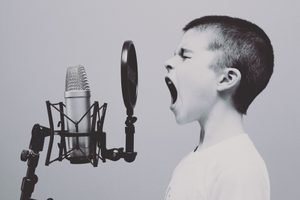 The Humanities Center, the Language Center, the Spanish department, and the German & Russian department present "Poetry Without Borders," an annual college-wide event on Wednesday, May 03 at 5:30pm in the Weitz Commons that exposes students, faculty, and staff to different languages and cultures and brings together poetry-loving people with different backgrounds and passions, different majors and research fields.
Do you have things to say about the world today? Can you say them through a poem in a language other than English? Do you want to read out loud, sing out loud, or recite with a group? Come perform at Carleton's annual Poetry Without Borders event at 5:30 PM on May 03, 2023 in the Weitz Commons.
You can perform in a language that you study/ied, that you speak with your family and friends, one that you just love to read out loud, or one that you wish would be spoken more. Students and staff are particularly encouraged to perform.
Do you have friends, colleagues, or students who you think should participate? Let them know or partner up with them!
You need to submit the poem you want to read/perform before the actual event (so we can prepare the order of readers and a PowerPoint with translations in English for the audience). The deadline for the submission of your poem is April 23, 2023, 10pm via the form below (submissions will be accepted on a first-come/first-served basis until all slots of the hour have been filled). If your poem-submission is in a world language other than English, please also list the name of the original language, upload an English translation, and indicate the approximate reading time (max 5 minutes). Include the author, their date of birth (and death), and the names of the performer(s). If you wrote the poem yourself, you do not need to add your date of birth if you do not wish to do so.
For those who like to only listen and not perform: see you May 3, 5:30-6:30pm in the Weitz Commons!
---
Submit a Poem
Sorry. This form is no longer available.