Oct
26
Veblen-Clark Lecture - "Sources of Artificial Intelligence"
Thu, October 26, 2023 • 4:00pm - 5:15pm (1h 15m) • Boliou 104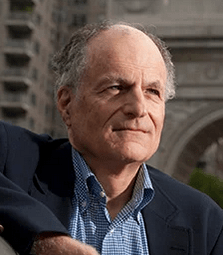 Nobel Prize in Economics Winner is this year's Veblen-Clark Lecturer!
"Sources of Artificial Intelligence"
By Thomas J. Sargent
William R. Berkley Professor of Economics and Business at New York University
Senior Fellow, Hoover Institution, Stanford, CA
Sargent's talk delves into the realm of artificial intelligence (AI), looking closely at the foundational tools computer scientists use to create and enhance it. His discussion centers around a paradox: the tools that computer scientists deploy come from subject areas in which cognitive psychologists tell us that thousands of years of evolution has left us cognitively disabled. Sargent traces the origins of AI back to the contributions of figures like Galileo and Darwin, highlighting how the interplay between AI and our inherent cognitive limitations can guide our educational pursuits from high school through college and beyond.
---
Sargent was awarded the 2011 Nobel Prize in Economics, shared with Princeton University's Christopher Sims, for his empirical research on cause and effect in the macroeconomy.
Prior to teaching at NYU, Sargent taught economics at the University of Minnesota, the University of Chicago and Stanford University. He has been a senior fellow at the Hoover Institution since 1987.
Professor Sargent is past president of the Econometric Society, the American Economic Association and the Society for Economic Dynamics.
from Economics Department