2020 Fall lectures, discussion groups, readings, and webinars
The Carleton History department faculty has pledged "to devote both funds and time to learning more about the historical injustices against Black, Indigenous, and other people of color across the world" and to take concrete action in these areas going forward. As part of that effort, we have begun to compile a collection of readings and events about the history and legacy of racism. This page is under construction and items will be added as they become available. Please check back often!
PUBLIC RECKONING WITH THE TROUBLED PAST: Two Lectures and Virtual Discussion Sections
Sponsored by the Herbert P. Lefler Speaker Fund and the Broom Fellowship for Public Scholarship: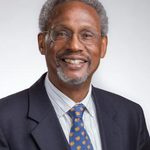 Lefler/Broom Lecture 1: THE 21st CENTURY MUSEUM AND SOCIAL JUSTICE, Prof. Spencer Crew (Smithsonian/George Mason University),
Thursday, October 22, 5:00 pm CDT via Zoom. Registration required. Contact if questions: Serena Zabin
Spencer Crew Zoom Registration October 22nd
---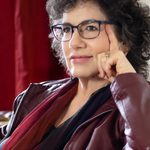 Lecture/Broom Lecture 2: LEARNING FROM THE GERMANS, Prof. Susan Neiman (Einstein Forum, Potsdam)
Monday, October 26, 1:00-2:00 pm CDT via Zoom. Registration required. Contact if questions: Adeeb Khalid
Susan Neiman Zoom Registration October 26th
---
VIRTUAL DISCUSSION SECTIONS – follow-ups to both LEFLER/BROOM LECTURES: Members of the Carleton community (students, faculty, and staff) are encouraged to deepen their engagement with these topics by joining one of several online discussion groups. To join any of the Lefler/Broom Public History virtual discussion groups, registration required.
Discussions Registration
Please contact us if you have any questions about joining either talk or signing up for the discussion sections: Adeeb Khalid and Serena Zabin.
---
All students interested in the Folger Institute events and participating in follow-up conversations, please contact Susannah Ottaway.
— September 24, 2020, 3:00-4:15 pm EDT, (Folger Institute) "Reading, Writing, and Teaching Black Life and Anti-Black Violence in the Early Modern World," Jessica Marie Johnson (Johns Hopkins University), with Cécile Fromont (Yale University) and Robin Mitchell (California State University Channel Islands). Please contact Susannah Ottaway for link and updated information about this event.
– –October 15, 2020, 3:00-4:15 pm EDT, (Folger Institute) "We Are What You Eat: Conversations on Food and Race," associated with Before 'Farm to Table': Early Modern Foodways and Cultures, Gitanjali G. Shahani (San Francisco State University) and Jennifer Park (University of North Carolina at Greensboro) (contact: Susannah Ottaway)
---
READINGS AND WEBINARS
The 1619 Project and the American Revolution (Serena Zabin)

Stories that help to explain the long reach of slavery and racism in America. Pulitzer Prize winners Nikole Hannah-Jones, W. Caleb McDaniel, and Jeffrey C. Stewart discuss their award-winning work. (Serena Zabin)
Teaching Hard History project from the Southern Poverty Law Center (Meredith McCoy)
Justice in June curriculum from Bryanna Wallace and Autumn Gupta. (Meredith McCoy)
Intersections of Black and Indigenous Struggles from Stefanit Habtom and Megan Scribe (Meredith McCoy)
Recent Isis articles on the history of race and racism in science (Tony Adler)
J-Stor: Institutionalized Racism: A syllabus (Tony Adler)
Geraldine Heng,"Defining Race, Periodizing Race" a short talk by one of the leading scholars of race in the Middle Ages (Victoria Morse and Bill North, with thanks to Jacqueline Lombard '15 for the reference)
Race and Medieval Studies: A Partial Bibliography is a crowd-sourced resources compiled by dozens of contributors on the topics of race in the Middle Ages, race and medievalism, and race and racism in medieval studies. "The spirit of the bibliography is anti-racist, critical, historical, and inclusive of minority perspectives." (Austin Mason)
Race, Racism, and the Middle Ages: an ongoing series of essays (44 and growing) at the Public Medievalist that engage directly with "one of the thorniest issues surrounding the Middle Ages today … Issues of race lie at the heart of our understanding of the medieval world; racists—even within the ranks of the academic medievalist community—have, for far too long, warped our understanding of the past. And considering the recent uptick of overt prejudice, hate crimes, and politically sanctioned racism in the US and Europe, this series seems particularly timely and necessary." (Austin Mason)
https://monthlyreview.org/press/capitalism-and-racism-entwined-gerald-horne-on-black-agenda-report/ : A conversation with historian Gerald Horne on how race and capitalism are intertwined. (Mike Jirik)
https://www.history.udel.edu/news/Pages/Symposium.aspx : A symposium on the history of slavery, race, Indigenous dispossession, and universities hosted by the University of Delaware. (Mike Jirik)
Recent Scholarship on Afro-Latin American Identity (Jennifer Schaefer)
READING LISTS
Anti-Racist Reading List From The New York Times, Ibram X. Kendi, Professor and Director, Antiracist Research and Policy Center, American University.
Linktree Links to National Resource List, Bail Funds by city, a George Floyd Resource Compilation, MN Bail Fund, Trans Funds, Mental Health Resources, The People's Laundry, Black history/revolutionary texts/anti-racism library.
National Action Network A U.S. civil rights organization.
National Black Justice Coalition A civil rights organization dedicated to the empowerment of Black lesbian, gay, bisexual, transgender, queer, and same gender loving (LGBTQ/SGL) people, including people living with HIV/AIDS.
Rhizome's Digital Resources for a Movement Against Police Violence
Schomburg Center Black Liberation Reading List
Southern Poverty Law Center Dedicated to fighting hate and bigotry and to seeking justice for the most vulnerable members of society.
Talking about Race The National Museum of African American History & Culture's online resource for talking about race.