The Edward H. "Ted" Mullin '06 Endowed Fellowship in History is awarded annually to the junior history major who best exemplifies Ted's love of history, academic excellence and/or athletic passion, curiosity, drive to excel, integrity, selflessness, generosity, religious and/or interest in the role/influence of religion and ethics in history, tolerance, and good humor. It is to be used to support travel and/or research opportunities that enhance the recipient's academic or broader learning journey of discovery.
Application Procedure
2024 Edward H. (Ted) Mullin Fellowship Prize
The Carleton College History Department invites Junior History majors to submit proposals for the 2024 Edward H. (Ted) Mullin Memorial Fellowship Prize in History. Ted entered Carleton with the Class of 2006, and despite time lost while battling cancer, was on track to graduate in the spring of 2007. Sadly, Ted lost his battle, passing away September 3, 2006. He was deeply committed to his life at Carleton, both as a history major and three-year letter winner on the men's swim team. While at Carleton, Ted also co-captained two American Cancer Society Relay for Life teams.
The Edward H. (Ted) Mullin Memorial Fellowship Prize in History, established in 2007, is an endowed fund. The interest from the fund is awarded each year to the junior history major who most exemplifies Ted's love of history, academic excellence, selflessness, courage, and tenacity. This generous fellowship is to be used to support travel and/or research opportunities that enhance the student's academic or broader learning journey.
The fellowship is awarded by a committee of history department faculty. The selection criteria includes academic excellence (a GPA usually of at least 3.5) and personal qualities of character similar to the ones that we cherished in Ted: integrity, academic and/or athletic drive and competitiveness, selflessness and generosity, an inquiring and flexible mind, religious and/or broader ethical inquiry, and tolerance and curiosity.
Application Deadline
To make an application, please submit the following items by the deadline: 5:00 pm, February 6, 2024. Paper or electronic submissions of all application materials listed below must be received by the deadline date. Electronic submissions and faculty letters of recommendation can be sent to Mieux Williamsen. No late submissions — including your recommendation letters. Please give the person you are asking to recommend your proposal adequate lead time to carefully read it. Please also provide the deadline date well in advance. It is very important to provide sufficient time for him/her to read your proposal and to discuss it with you, so that your recommendation can be thoughtfully written and submitted by or before the deadline.
Application Materials
Project Proposal and Budget

Provide a 2-3 page description of your project, including your research topic; the methodological approach you plan to use; and the specific research activities you hope to carry out with the support of the Ted Mullin Prize. For example, these activities might include: transportation to a research site; commuting expenses; living expenses (include meals and accommodations); purchase of microfilm, archival materials, flash drives, office supplies; digital recording device for oral interviews. Include a one-page project budget that details all proposed expenses.

Personal Statement

Write a one-page personal statement in which you explain the way your proposed research project fits into your larger academic goals, including your intellectual journey as a history major.

Unofficial Transcript

Include a copy of your unofficial transcript with your proposal.

Faculty Letters of Recommendation

Provide two letters of recommendation from Carleton faculty who know you and your academic work well, including at least one from the History Department.
---
The Edward H. (Ted) Mullin Fellowship Prize Winners' Gallery
Juniors, please see above instructions to submit your application to be considered for the 2024 Edward H. "Ted" Mullin Prize.
2023 Winners
2023 Winners
Margaret De Fer, '24: The Jewish/American Culture Collision
Margaret is particularly interested in the ways that young women's literary texts explored issues that faced writers both within Jewish families and in the broader American society of the time. She plans to explore Jewish archives in both Chicago and New York that hold the personal and literary papers of several of these authors, including a collection of 1942 autobiographical essays.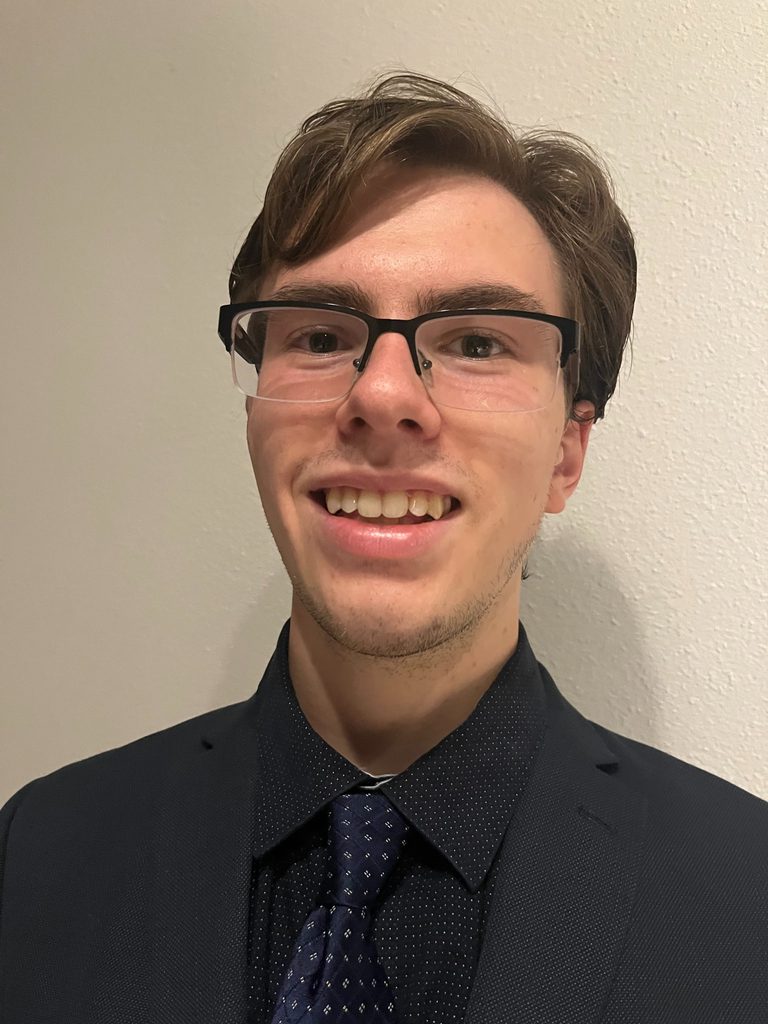 Daniel Myer, '24: The Politics of Refugee Services in Germany
Daniel's ambitious research project is on the different responses that West German and East German governments took to integrating immigrants into local communities through the medium of youth sports. He has made connections with some Germans who were part of these programs in the past, so he will use his fellowship to visit several areas of Germany and interview them. We think that Daniel's excellent German skills will allow him to make the most of this opportunity.
---
2022 Winners
2022 Winners
Our 2022 winners' presentations will be scheduled for Spring, 2023

Chris Costello, '23: The Pauper's Perspective inside the Irish Workhouse.
This project will complement and expand upon Chris's previous coursework in Hunger, Public Policy, and Food Provision taught by Professor Susannah Ottaway and Distinguished Ott Family Lecturer, Professor Cormac Ó Gráda. Chris will be in Dublin, Ireland this summer researching the the National Archives in Dublin, the National Library of Ireland, and the Galway County Council Archives.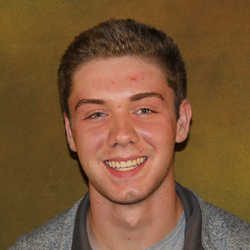 Dane Swanser, '23: Henry Wadsworth Longfellow Dana and his Correspondence.
This project will research the the correspondence of Harry Dana, which he archived throughout his life and explicitly documents his sexual and romantic relationships, as well as his socialist and pacifist ideologies that ultimately got him dismissed from Columbia University. Dane will be visiting the Longfellow house in Cambridge, Massachusetts and the Houghton Library at Harvard.
---
2021 Winners
2021 Winners
Our 2021 winners' presentations took place on Tuesday, April 12, 2022 at 5:00 pm in Leighton Hall 402.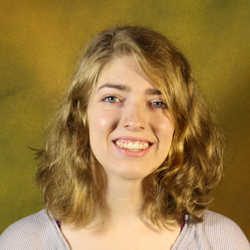 Leah Johnson, '22: The Soviet Past in Contemporary Estonian Public Memory.
This project will complement and expand upon Leah's previous coursework in Soviet history, Soviet Central Asian history, and Public history. She will explore the Soviet legacy in Estonia through its physical remnants (monuments, statues, and memorials) and through the public's memory (museums, discussion with museum guides, and Estonian professors). Using frameworks studied in previous Soviet history classes, such as the Soviet nationalities policy, Soviet-National identity, and Soviet transformation of public space, and applying them to understanding the specific Estonian context.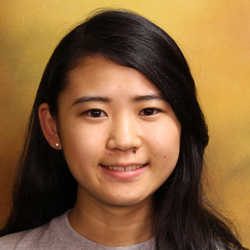 Miyuki Mihira, '22: Re-examining The Post-War Public Narrative of Nagasaki: The Inclusion and Revitalization of the Silenced Voices of the Burakumin and Korean/Chinese Residents.
This project covering the public narratives of the atomic bomb in Nagasaki in WWII aims to explore the silenced voices of the A-bomb victims from marginalized communities. As a future public historian, this project's combination of research and experiential learning in the public sphere will help Miyuki hone skills to serve as a mediator between the public and academia. The public history courses—HIST200 Historians for Hire with Professor Susannah Ottaway and HIST216 History Beyond the Walls with Professor Serena Zabin ignited her interest in public history and gave her an opportunity to embark on the process of civic engagement and oral history projects. This project, especially the fieldwork in Nagasaki, will be an invaluable experience for Miyuki to apply her learnings at Carleton.
---
2020 Winners
2020 Winners
Our 2020 winners' presentations were not scheduled due to COVID-19.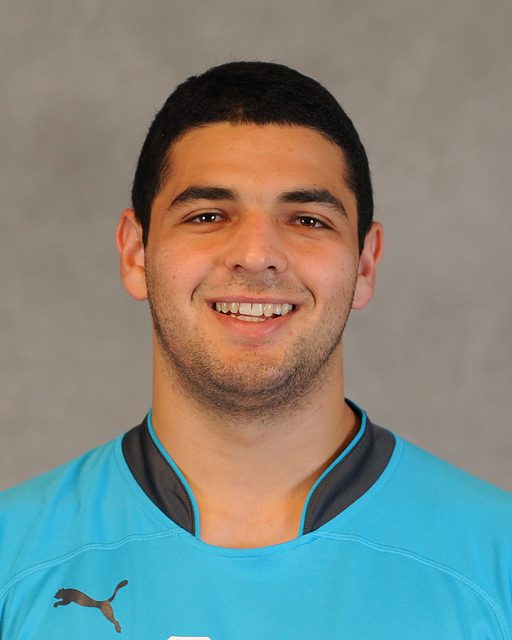 Aaron Forman, '21: Exploration of the Paths of Benjamin of Tudela.
This project has been designed to explore the experiences and reflections of Jewish communities outside the Mediterranean world, especially those settled around the Indian Ocean. Building on his work on the twelfth-century itinerary of Jewish traveler Benjamin of Tudela, Aaron hopes to travel to and investigate the Jewish communities in Southwestern India, both on-site and in the archives.
Zachary Irvin, '21: A Study of the Cultural History of Indigenous Worlds Negotiating Moments of Colonial Contact.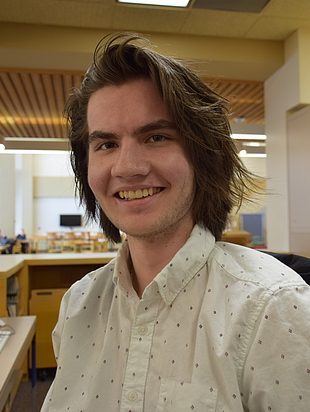 Zach has proposed a bilateral model that allows for symmetry of cultural diffusion in place of a dominant 'donor' culture thought to be received by a 'recipient' culture. He plans to study California's indigenous peoples, their sacred and mundane material things, and their lived spaces at several museums including the California State Indian Museum, the Autry Museum of the West, the Antelope Valley Indian Museum, the Southwest Museum of the American Indian and others in southwest California. The specific indigenous groups Zach will study are in the era of colonization. He is planning to visit the sites and museums over the summer.
2019 Winners
2019 Winners
Our 2019 winners' presentations took place on Tuesday, February 18th, 2020, at 5 pm in Leighton 402.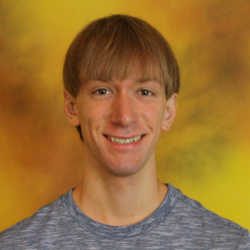 Tyler Hruby, '20: Karl Marx and Friedrich Engels: Memory and Representation in Their Lived Spaces
When Marx and Engels were expelled from their countries of residence because of their radical ideas, they traveled throughout Europe to organize with other radicals. They left a rather large trail from Berlin, to Paris, to Brussels, to London. This summer, Tyler visited the homes, meeting places, museums, and universities where Marx and Engels carried out their lives and collectively developed what came to be known as Marxism. With nearly two centuries having passed since they occupied these spaces, Tyler investigated the extent to which these cities remember—or forget—the legacy left by Marx and Engels. In so doing, he hopes to understand how city governments, institutions, and individuals within these cities have used their connection to Marx and Engels to forge an understanding of their relationship to these two controversial figures. He explained how a variety of factors, including the size of the city, the duration of Marx and Engels' stay, and a historical connection to communism, influence the way these cities represent Marx and Engels, while focusing on the draw that cities like Trier and Wuppertal have for Chinese tourists.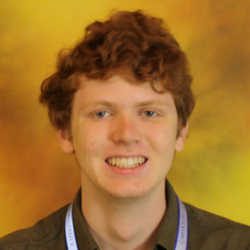 Read Wilder, '20: Cluny Illuminated: Search for Identity in Cluniac Manuscripts and Monasteries
Read went to Paris, Brussels, and Cambridge and conducted research into the development of community identity in the influential medieval abbey of Cluny and its vast network of dependent monastic houses. He studied the manuscripts and visited several monasteries. He explored the ways in which material objects (parchments, inks, changes in handwriting from different times), and spaces have roles to play in defining and disseminating Cluniac identity. He showed how the monks' hand bound works were added to, visibly censored, and reassembled over centuries. He explained how important physically touching the antique parchments written by the monks is, and how it creates a powerful connection to their identity, their works and to their past that simply does not happen using even the most detailed electronic imagery.
2018 Winners
2018 Winners
Our 2018 presentations took place on Tuesday, February 5, 2019 at 5 pm in Leighton 402.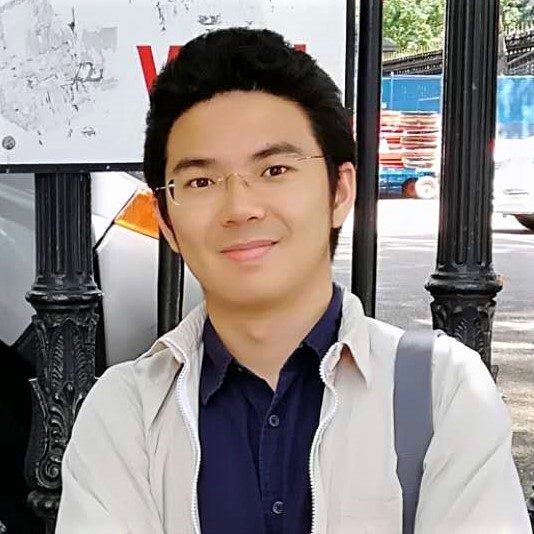 Russell Li '19: Curating the Mesopotamian Past: A Tale of Three Museums
Russell discussed his travels to France, Germany, and the UK, and how three museums' curated narratives and exhibit designs have shaped visitors' understanding of the cultural significance of the past to the present.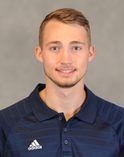 Aaron Sparby '19: Washington Irving in Spain: An Experiential Investigation
Aaron discussed his time in Granada, Spain, where he researched the writings and travels of early American author Washington Irving. Aaron followed Irving's footsteps, first to Granada's Alhambra where Irving once stayed, then to Madrid where Irving was stationed as US Ambassador to Spain, and finally to Seville, where Irving spent a year writing and researching Spanish history. Aaron's reading and research from the summer have evolved into his comps project.
---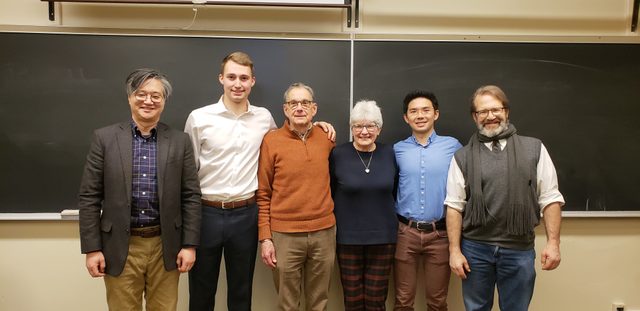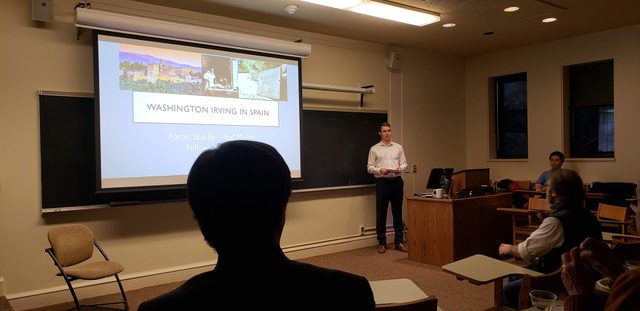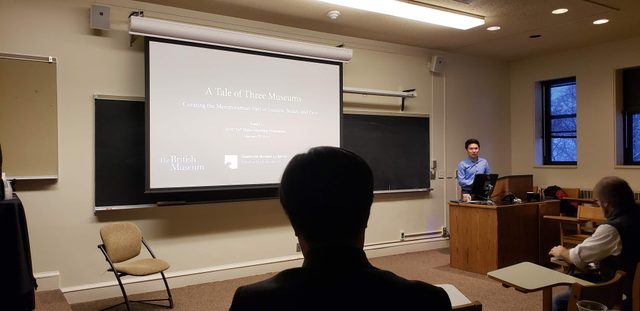 2017 Winners
2017 Winners
The 2017 Edward H. "Ted" Mullin '06 Memorial Fellowship Prize in History presentations took place on Tuesday, February 6, 2018, in Leighton Hall, Room 402, presented by Emily Marks '18 and Josie Naron '18.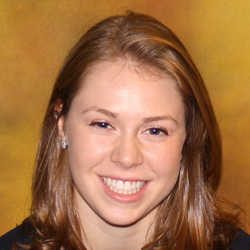 Emily Marks '18: Voices of Exile: Spatial Memory and the Harki Community's Integration in France.

Emily's travel journey was an exploration of the questions of rejection and tolerance and how immigrants interact and perceive and how they are viewed in their new communities, and how nations and historians create national spatial memories (memorials). She began her research by spending two weeks in Rivesaltes, France at the memorial research center using maps, digital resources, library, and non-reproducible oral history testimonies. She then headed for ten days conducting on-site interviews with Harki representatives of the Groupe de Pouvoir des Harkis, and also with a research organization that she worked with last summer, l'Institut des études de l'Islam et des sociétés musulmanes.
She ended her trip at the Jewish Museum in Berlin where she concluded her journey of understanding about how meaningful historical memorials are created by nations. Emily brought to her project extensive coursework in a range of fields and especially in History and French (her two majors), as well as previous travel experiences in French during the Paris OCS Program and a 2016 Summer internship at the Institut d'Études d'Islam et des Société du Monde Musulman. It is also a very happy convergence of interests that, like Ted, Emily is a proud and dedicated member of the Carleton Swimming team.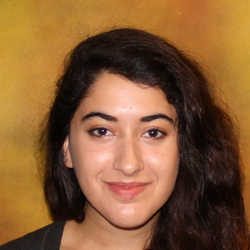 Josie Naron '18: Columbia University's "Gym Crow" and the Politics of Public Space.
Josie study of urban development in New York City brought together her strong interests in tenant advocacy, urban history and policy, and the concept of "right to place." She spent the summer in New York City and worked in the Schomburg Center for Research in Black Culture, the Christiane C. Collins archives, and the Columbia University archives. Her focus was the West Harlem neighborhood residents' land dispute from the 1930's to the 1960's vs. the Columbia University regents.
Josie explored their conflicting ideas for urban renewal and competing visions for Greater West Harlem and the Columbia University campus, and neighborhood protests of university sprawl. She also received a 15-hour per week fellowship to work on the New York Preservation Archive Project, which gave her additional opportunities to research articles related to her topic. Josie's extensive research background was developed in U.S. and African-American history, urban studies, and educational studies courses.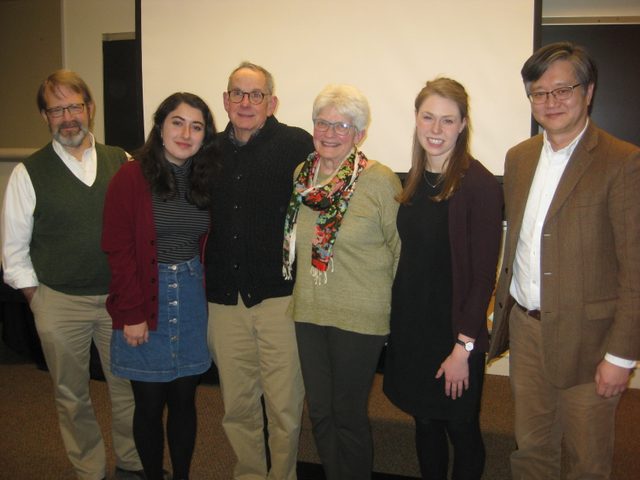 2016 Winners
2016 Winners
The 2016 Edward H. "Ted" Mullin '06 Memorial Fellowship Prize in History talks took place on January 31, 2017 in Leighton Hall, Room 402, presented by Sam Bearak '17 and Emma Nicosia '17.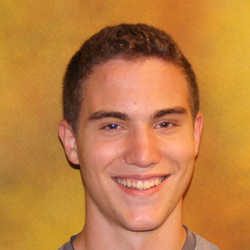 Sam Bearak '17: Transforming Class at the University of Cape Town
Sam's Ted Mullin research journey was to Cape Town, South Africa, for four weeks in June and July, 2016. He worked at the Chancellor Oppenheimer Library Archives at the University of Cape Town where he researched undigitized South African national newspapers and interviewed faculty and students. Prior to his trip, he had worked with Professor Catherine Besteman through e-mail correspondence regarding her book Transforming Cape Town and consulted with her about his expected research.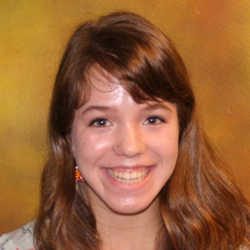 Emma Nicosia '17: Tracking the Landscape: An American Experience by Rail
Emma has a strong background in travel research, writing, and presentation. She completed three previous projects in Seattle and Alaska, American nature writing, and a research trip to New Zealand. Her Ted Mullin research journey was by an adventure by rail from the East Coast to the West in August, 2016. Because she traveled by rail, she was able to simultaneously compile her observations, complete her reading list of relevant works, and to take pictures and videotape her route from Philadelphia to the Deep South, the American Southwest, and the West, and arrive in Seattle. Her goal was to examine how the landscape changed in each part of the country. She compared the significant landscape changes from cities to suburban and rural areas, and photographed and compiled detailed records of these transitions.
2017 Mullin – Sam Bearak
#5 of 6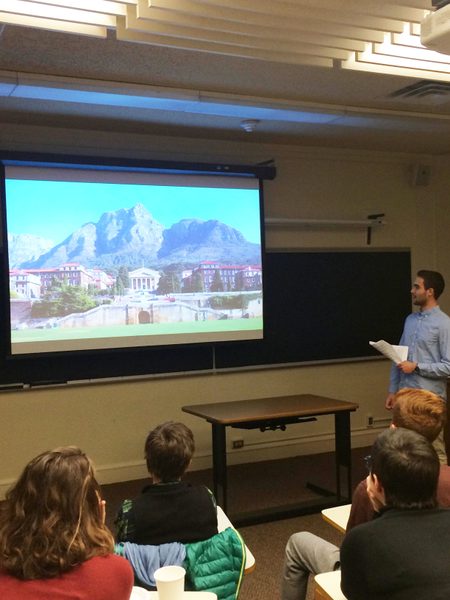 2015 Winners
2015 Winners
The 2015 Edward H. "Ted" Mullin presentations took place at 5:00 p.m., Tuesday, February 2nd, 2016, in Leighton Hall, Room 402.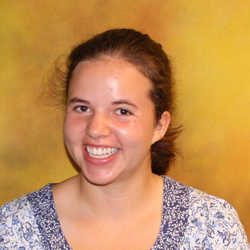 Nora Katz '16: Journey to Maine: An Exploration of Samuel de Champlain's North American Mapmaking, 1612-1632, & Hiking His Maine Trails.
A study of the original maps at the Osher Map Library at the University of Southern Maine and hiking through the landscape Samuel de Champlain described in his journals, to understand his mapmaking process using both archival materials and real experience.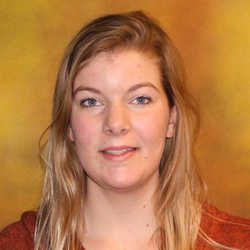 Celeste Koppe '16: Journey to Morocco: Study of 1946-1956 Al-Alam Newspaper Archives: How Elite Istiqlal Party Leaders Shaped a Nationalistic Agenda through the Revival of Arabic Language & Traditional Islamic Culture in the Liberation of Morocco from French Rule.
The newspaper, Al-Alam, was established in 1946 by the Istiqlal (Independence) Party and remains today as one of the most widely read newspapers in Morocco. As the first news source available in Arabic, this newspaper embodies the Arab elite's struggle against French control throughout the country.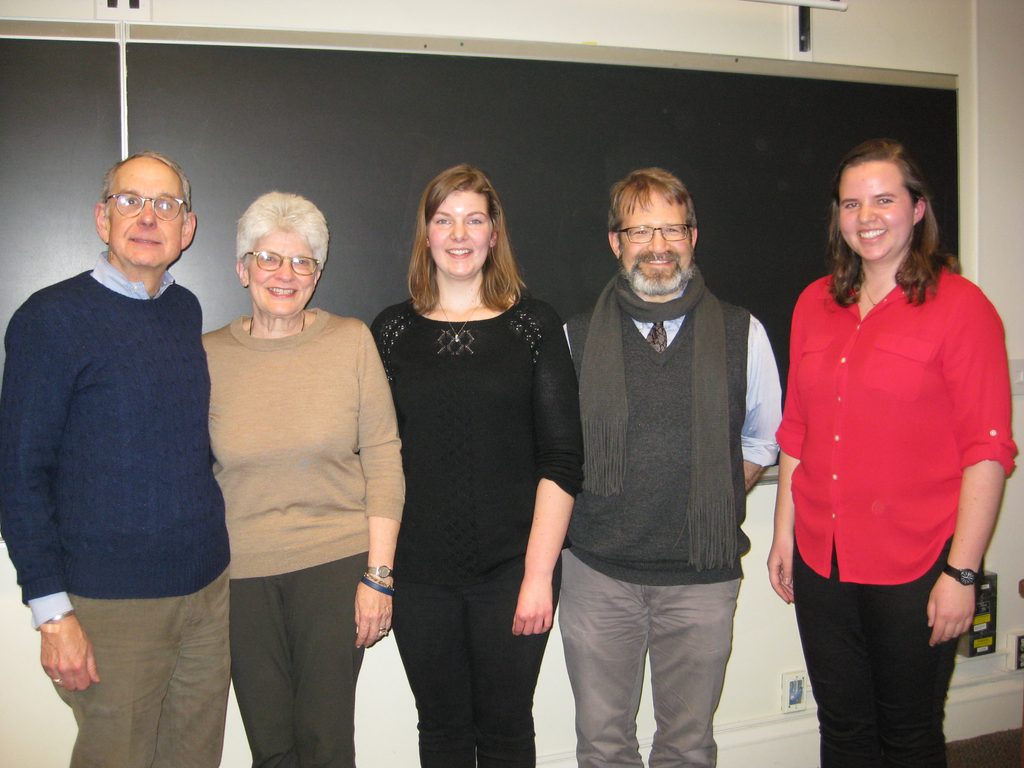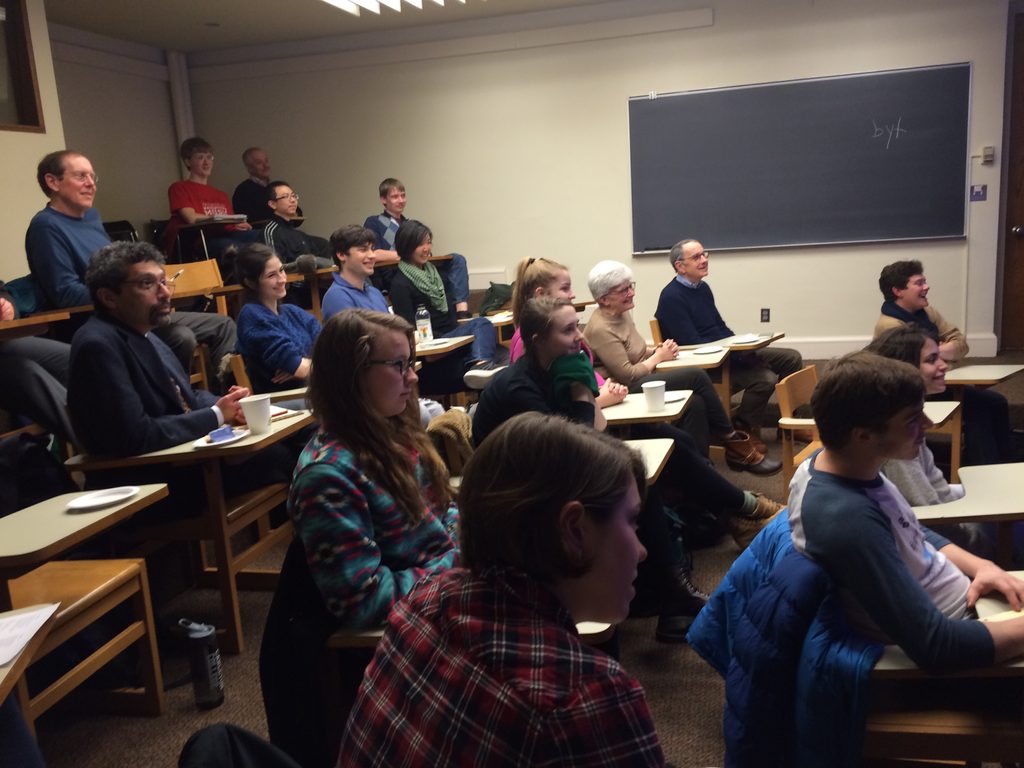 ---
2014 Winners
2014 Winners
Our 2014 Edward H. "Ted" Mullin Prize winners presented their summer experiences and projects from South Africa, Washington, DC, and Atlanta, Georgia on Tuesday, February 3rd, 2015.
Rebecca Spiro '15: "How Public Memory is Crafted at the District Six Museum Archive, Cape Town, South Africa."
Lindsay Turchan '15: "Washington, DC, Museums and Monuments as National Symbols of African American History and Culture."
Marlise Williams '15: "The Ethics of Medical Practice and the History of Informed Consent."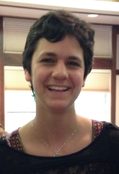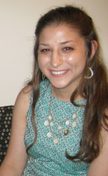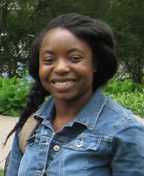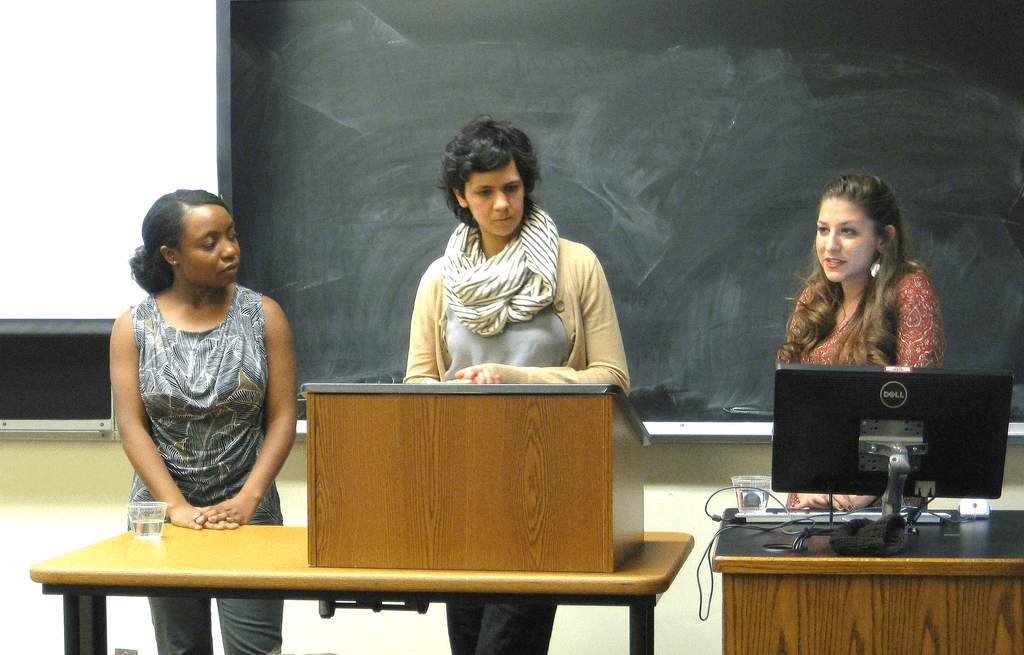 2013 Winners
2013 Winners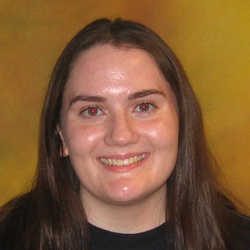 Marina Herrera-Heintz '14: The Cabinet and the Crisis: Stanley Baldwin's Government in the Abdication Papers.
Marina traveled to London to review the Abdication Files at the National Archives. She reviewed the minutes and reports of the Prime Minister's meetings, examined telegrams exchanged between Britain and other nations within its dominions, the King's Protector's files, and the files of the Metropolitan police, which contain reports on the pair from Special Branch. She also explored resources available at the National Archives to show how, when monarchies were crumbling throughout Europe, the British Monarchy was able not only to survive, but also to flourish.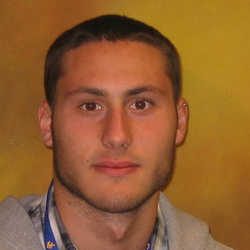 Jonathan Kagan-Kans '14: The 'Good' Nazi: SS Obergruppenfuhrer Erich von dem Bach-Zelewski and the Role of Nazi Morality in the Holocaust.
Jonathan spent a month in Berlin at the Berlin Bundesarchiv and the Staatsbibliothek. He applied cultural history and the history of everyday life to the letters, diaries, and army publications of Nazi SS-personnel in order to understand the mentality of soldiers in the Einsatzgruppen. Jonathan's intensive research offers insight into the minds of some of the most notorious soldiers of the Nazi Regime.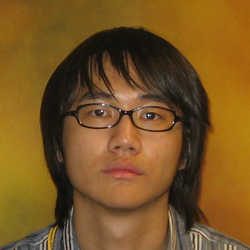 The recipients of two other student summer fellowships also shared their research projects: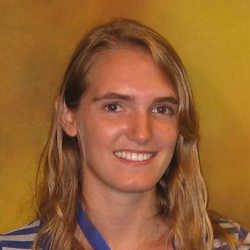 In Taek Hong '14 (The Allen and Irene Salisbury Fellowship): "North Korean War Orphanages in Poland and Romania, 1951-1959: the Contest behind the Ideal of Socialist Internationalism and the Question of the Orphans' Self Identification."
Ellen McKinstry '14 (Class of 1963 Research Fellowship): "Living History: The Continued Discord of the Northern Irish Troubles."
2012 Winners
2012 Winners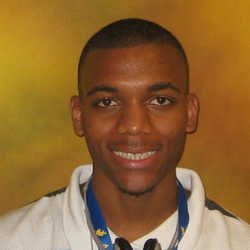 Jabari Perry '13: Child Labor in Ghana. Using the rich body of sources at Northwestern University's Melville J. Herskovits Library, one of the most renowned African Studies archives in the U.S., he will work with over 65 Ghanaian newspapers to explore Ghanaian social, cultural and political history, essential to understanding the context in which Ghana's child labor practices developed.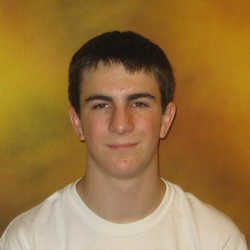 Charlie Rosenthal '13: Uplift Strategies of the Nation of Islam. An exploration of connections between class and race and their representation in the United States. Charlie will spend Winter Break 2012 at the New York Public Library's Schomburg Center for Research in Black Culture. The Schomburg Center has a very extensive collection of Malcolm X's papers, which will help Charlie to develop a deeper understanding of the Nation of Islam and its relationship to the Moorish Science Temple. In particular, Charlie's focus on name-changing practices and codes of dress will allow him to engage with questions of Nation of Islam subversion of white norms.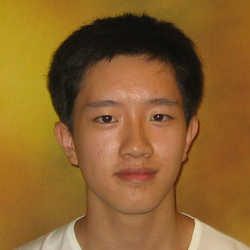 Herman Zheng '13: The Tung Wah Hospital: A Representation of the East Asian Community under British Rule. This project is an urban history of Hong Kong with a focus on the Tung Wah Hospital. Last winter break Herman collaborated with Professor Yoon on an on-site research project at the Provincial Archives of Fujan in the city of Fuzhou in China on the former Fukien Christian University's classroom buildings. The Tung Weh Hospital committee not only assured medical access to the colonial Chinese population in Hong Kong but also served as the unofficial governing body of the Chinese community under British rule. This project will provide new insight into East Asian colonialism generally by focus on this singular institution.
The 2012 presentations and following celebration took place on January 10, 2013.
2011 Winners
2011 Winners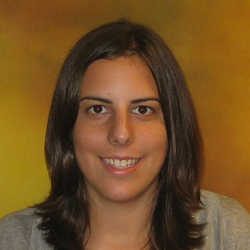 Laura Michel '12: A New Jerusalem? The Experience of Jews in Early Modern England. Laura studied the Jewish experience in early modern England, and travelled to England to study documents on the records of the Spanish and Portuguese Jews' Congregation at the London Metropolitan Archives, a project that involved deep engagement with ethical questions and close attention to historical context.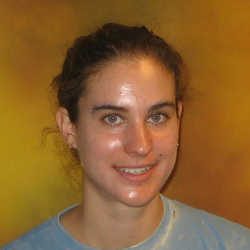 Callie Millington '12: Mormons and "Gentiles" in the Sands of Southern Utah. Callie travelled and researched archival source materials about nineteenth-century Mormon interactions with "Gentiles" in the deserts of Southern Utah and Utah's integration with the United States. She explored their social, cultural and environmental history at the University of Utah Library, the Brigham Young University Library. Callie did extensive research at the LDS Church History Library, as well.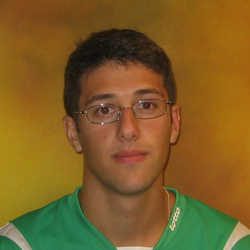 Ben Somogyi '12: Collective Memory, Identity Politics, the Jewish Diaspora and Colonialism in São Tomé and Principe. Ben travelled to Lisbon and São Tomé and brought together all of these topics using archival sources from the Portuguese National Archives combined with casual individual interviews in Portugal and the island nation of São Tomé and Principe.
These public presentations took place on Wednesday, January 11, 2012.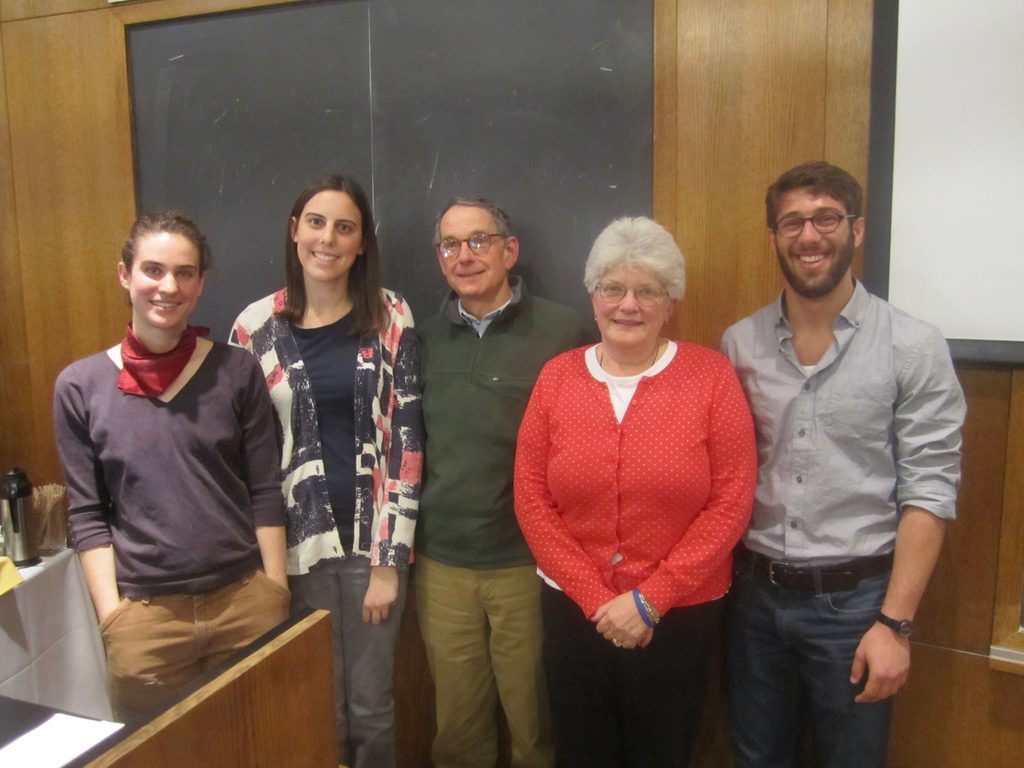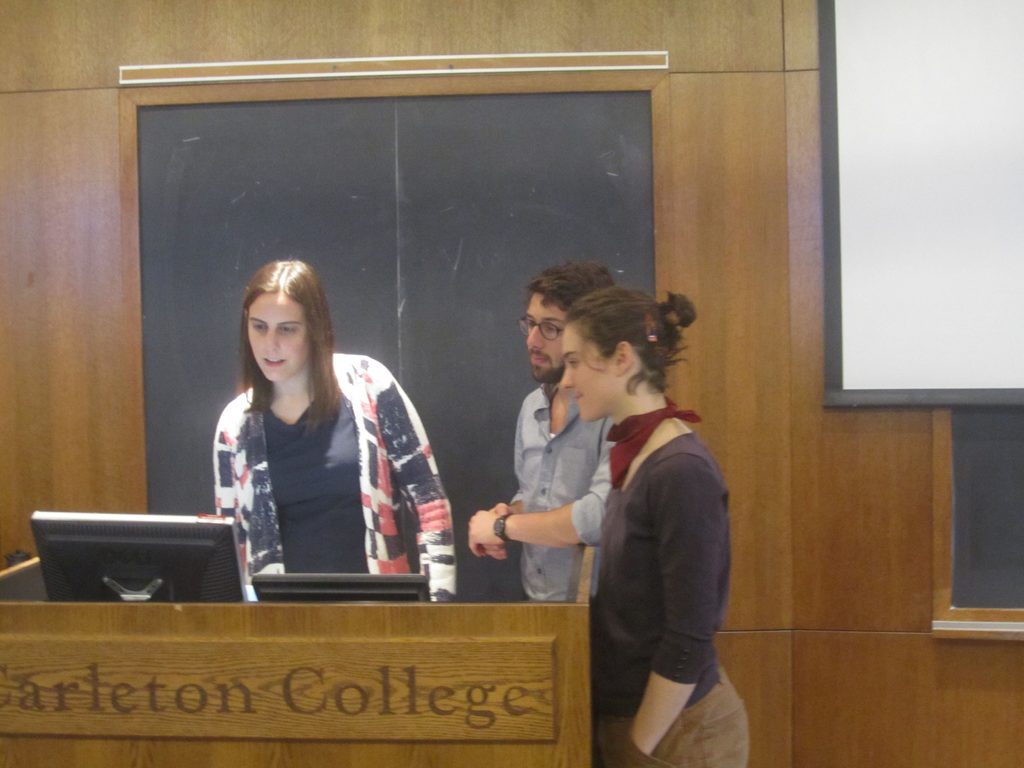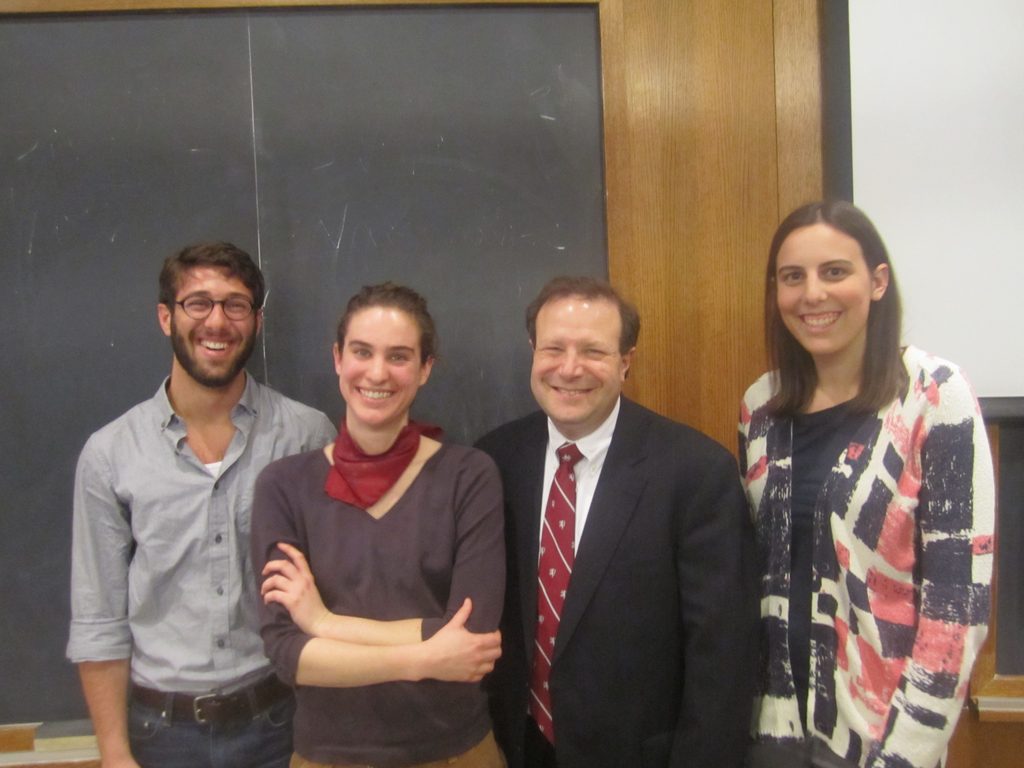 2010 Winners
2010 Winners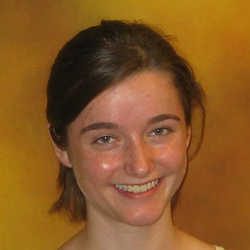 Hunter Knight '11: Traveled on an intellectual and spiritual journey by walking the Camino de Santiago, a pilgrimage that stretches East to West across Northern Spain, ending after 450 miles in the city of Santiago de Compostelo.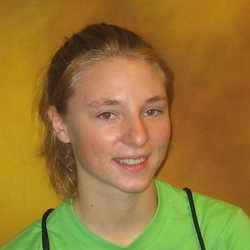 Kate Trenerry '11: "Biking Borders: Comparison and Conversation along the Iron Curtain Trail." Kate completed a 1,600-mile section of bike trail that runs along the Iron Curtain border through Germany, Hungary, and the Czech Republic. Visit her blog about the project.
Kate and Hunter gave a presentation of their projects, "BIKE AND BOOTS," on January 12, 2011.
2009 Winners
2009 Winners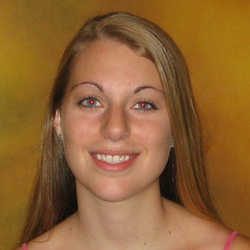 Erika Huckestein '10: Travel to London and Dublin to research the visual representations of women, gender and nationalism in Ireland and Britain.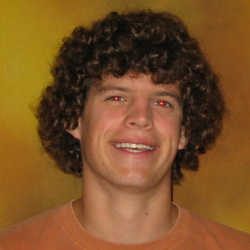 Jordan Smith '10: Study of the role women played in facilitating piracy throughout the Atlantic World, and the wider economic and social relationships that transcend national identities at the British Museum, British Library, and the National Archives in London. See Jordan Smith's video.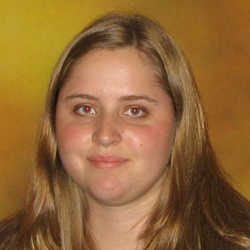 Naomi Yoder '10: Examination of the Anabaptist convictions of Pilgrim Marpeck in Blufton, Ohio, in June.
This was the first time the prize winners gave presentations on how they used their awards. These brief presentations were especially helpful to junior majors thinking of applying for the fellowship prize. They gave students an excellent idea of the kinds of projects supported by the Mullin Prize fund.
2008 Winners
2008 Winners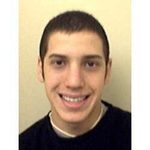 Ted Falk '09: Travel to do archival work at the Library of Congress and National Archives in Washington, DC, on the histories of Syria & Lebanon during the period of the French Mandate.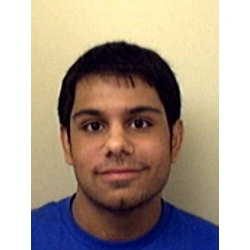 Alexander Persaud '09: Travel to Atlanta, Georgia during winter break to carry out archival research on the life and intellectual history of Walter Rodney, Guyanese intellectual and activist, whose papers remain largely unpublished and kept in the archive collection at the Atlanta University Center.
2007 Winner
2007 Winner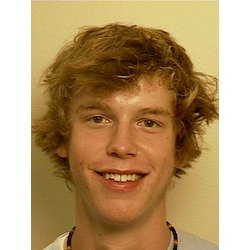 Jack Lindberg '08: Travel to National Archives in Dublin to study Study of the Relief Commission Papers of "The Great Famine of the mid-19th Century and its Enduring Impact on the Role of Women in Irish Society."