Since 1979 the Carleton College History Department has been fortunate to have a special lectureship that was endowed by Mr. Herbert P. Lefler (Class of '42) (Feb 3, 1920-Dec 27, 1991) and Mrs. Mary Jane Lefler (May 17, 1921-Feb 20, 2018). They were also Carleton parents.
The Herbert P. Lefler Lectureship allows us to bring prominent working historians to campus who have recently raised important conceptual questions relevant to the entire discipline of history. These two to three-day visits are integrated into the History 298 junior year colloquium, but they also serve to bring the entire department, indeed the community, together to address issues which span their various individualized, specialized programs.
To do this we ask our Lefler lecturers to give a public presentation on their most recent research and to conduct a seminar discussion with majors about the key conceptual issues raised in their scholarship. The lecturers also meet with students for a lunch conversation, and are the Guests of Honor at a department dinner attended by department faculty and special guests from the surrounding academic community. The presentations are usually 45 minutes long, followed by a 15-minute question-and-answer session. All lectures are free and open to the public.
2021-22 History 298 instructor: Professor Amna Khalid
Questions can be sent to Mieux Williamsen, Administrative Assistant, History Department office (507) 222-4217.
---
February 22nd 5:15 – 6:45 p.m.
The Unbearable Lightness of Being Mahatma Gandhi by Sumathi Ramaswamy, James B. Duke Professor of History, Duke University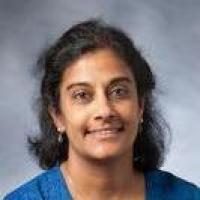 Using a material culture approach, this presentation explores the heavy burden of being Mahatma ("the Great Soul") by detailing the paradoxical accumulation of stuff around M.K. Gandhi, a man who committed himself to dispossessing himself of all but what he deemed necessary, following his stated principle of possessing non-possession (aparigraha). His paltry possessions in turn get over-remembered as they come to serve as material proxies for his corporeal presence, especially in the aftermath of his violent death, in art works and memorializing activities.
Sumathi Ramaswamy is James B. Duke Professor of History and International Comparative Studies, and Chair of the Department of History, Duke University. She has published extensively on language politics, gender studies, spatial studies and the history of cartography, visual studies and the modern history of art, and more recently, digital humanities and the history of philanthropy. Her recent writings on Gandhi include Gandhi in the Gallery: The Art of Disobedience (New Delhi: Roli Books) and the digital project B is for Bapu: Gandhi in the Art of the Child in Modern India. She is currently working on a new project on educational philanthropy in British India.
November 4th 4:00 – 5:00 p.m.
How Data Killed Facts by Jill Lepore, David Woods Kemper '41 Professor of American History, Harvard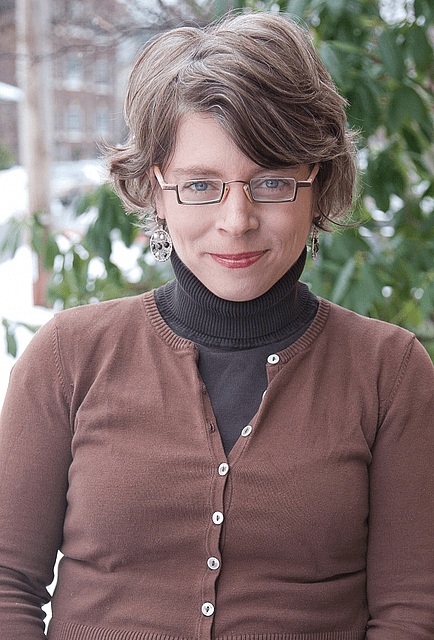 We are happy to have Jill Lepore here are Carleton to talk with us as our Herbert P. Lefler Fall Lecturer. Jill Lepore is the David Woods Kemper '41 Professor of American History and Affiliate Professor of Law at Harvard University. She is also a staff writer at The New Yorker, and host of the podcast, The Last Archive. Her many books include, These Truths: A History of the United States (2018),an international bestseller, named one of Time magazine's top ten non-fiction books of the decade. A textbook edition will be published in August 2022. Her 2020 New Yorker pieces contemplated the pandemic year, including essays on loneliness, race riot commissions, policing, the census, the decline of democracy, living indoors, the literature of plagues, and burnout. Her long-term research project is a history of attempts to amend the U.S. Constitution, beginning by building an online archive of the text of thousands of proposed amendments, from 1787 to 2020. In 2021, BBC Radio 4 broadcast her series, Elon Musk: The Evening Rocket, untangling the strange, sci-fi roots of extreme capitalism.
Lepore received a B.A. in English from Tufts University in 1987, an M.A. in American Culture from the University of Michigan in 1990, and a Ph.D. in American Studies from Yale University in 1995. She joined the Harvard History Department in 2003 and was Chair of the History and Literature Program in 2005-10, 2012, and 2014. In 2012, she was named Harvard College Professor, in recognition of distinction in undergraduate teaching.
---
Please also visit the Gustavus Adolphus College Herbert P. Lefler Lectureship pages, where a second lectureship was created by Mrs. Mary Jane Lefler in 1993, in memory of her husband.