In memoriam: Diethelm Prowe
Please visit Diet's remembrance page on the Carleton Farewells website.
Professor Diethelm Prowe taught at Carleton from 1966–2008. He earned his B.A. at Kent State and Ph.D. at Stanford. He was a German history specialist and had published extensively on contemporary political and diplomatic German history. He taught courses on modern Europe, German, and East Central European history.
Professor Prowe was a dedicated member of the Carleton faculty for 42 years. He estimated that over 3,000 Carleton students took his very popular survey course on 20th-century European history, a class that has become something of a College institution. He also taught specialized seminar courses on fascism, the year 1989, and the decolonization of Africa and Asia, as well as a class on diplomatic history every other year since 1969.
During his time at Carleton the world changed a great deal; this, in turn greatly impacted the content of the courses taught by Prowe. On arriving in 1966, there was only one generation of post-war European history to teach, yet all of Europe, including Prowe's hometown of Bonn, Germany, was drastically affected by the Cold War. As Europe and Carleton changed over the years, Prowe continued to educate hundreds of students on the facts and the implications of these and other historic European events.
Professor Prowe also served as editor of the German Studies Review from the Fall of 2000 to the Fall of 2011, the scholarly journal of the German Studies Association. He has published materials on Berlin and the Cold War, comparative European fascism, democratization, labor-industrial relations, and nationalism and reunification in post-World War II Germany.
Diet Prowe and Bill North
#2 of 6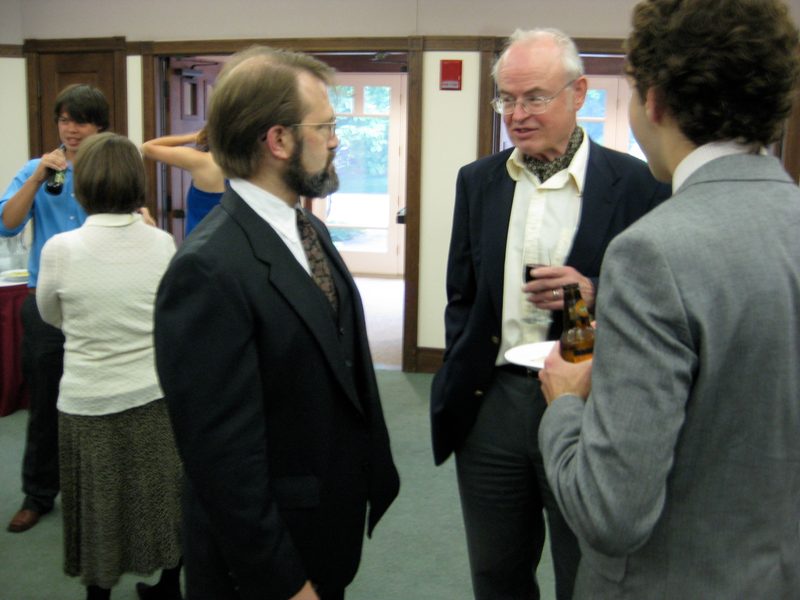 Diet Prowe and Bill North
26 May 2009