The Lefler/Broom Lectures and Discussions on Race and History
Public Reckoning with the Troubled Past
The history of anti-Black racism casts a long shadow onto the present. What role do sites of memory — museums and monuments — play in our future? Can they become tools for change as well as oppression? This series offers the Carleton community an opportunity to hear from distinguished scholars who are actively engaged in thinking about how history can help us create a better future. Students, faculty, and staff are also encouraged to join a discussion group to continue the conversation.
These lectures are sponsored by the Herbert P. Lefler fund and the Broom Fund for Public Scholarship, and co-sponsored by Africana Studies.
Spring Lefler Lecture: May 4, 2021
"Voices of the Enslaved," a Virtual Lecture by Professor Sophie White, University of Notre Dame
Our Spring Herbert P. Lefler virtual lecture will be presented by Professor Sophie White, University of Notre Dame. She will be speaking on The Voices of the Enslaved, Tuesday, May 4th, during common time, 12:25–1:25 p.m.  This event is open to the public; everyone is welcome to attend! Please mark your calendars. Register via Zoom.
Sophie White is Professor of American Studies, Concurrent Professor in the Departments of Africana Studies, History, and Gender Studies, and Fellow of the Nanovic Institute for European Studies and The Klau Center for Civil and Human Rights at the University of Notre Dame. Her newest book, Voices of the Enslaved: Love, Labor, and Longing in French Louisiana (Omohundro Institute of Early American History and Culture/University of North Carolina Press, 2019) foregrounds an exceptional set of source material about slavery in French America: court cases in which enslaved individuals testified and in the process produced riveting autobiographical narratives. 
Voices of the Enslaved has won seven book prizes including the 2020 James A. Rawley Book Prize from the American Historical Association and the Frederick Douglass Book Prize for most outstanding book on slavery published 2019. With Trevor Burnard, she has co-edited a volume on slave testimony in French and British America 1750-1848 (Routledge, 2020) and she is preparing a digital humanities project, Hearing Slaves Speak in Colonial America: A Database of Voices of the Voiceless. 
---
2nd Winter Lefler Lecture: February 15, 2021
"Black Media Past & Present: A Virtual Conversation" with Kim Gallon, Brandon Walker '09, and Thabiti Willis
The second virtual History Department Winter Lefler presentation was held via Zoom on Monday, February 15th. The moderators were:
Professor Kim Gallon, Purdue University, History Department
Brandon Walker '09, TV News Reporter at KPRC-TV 2 in Houston
Professor Thabiti Willis, Carleton College, History and Africana Studies
Kim Gallon, Associate Professor of History, Purdue University. Her work investigates the cultural dimensions of the Black Press in the early twentieth century. She is the author of many articles and essays as well as the book, Pleasure in the News: African American Readership and Sexuality in the Black Press (U. Illinois Press, 2020). Gallon is the recipient of numerous fellowships and grants including from the American Council of Learned Societies, National Endowment for the Humanities and the Spencer Foundation for her work in the black digital humanities and spatial humanities and adult education in Ghana. To learn more about her research and teaching follow her on Twitter, @BlackDigitalHum.
---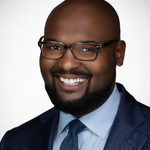 Brandon Walker '09, TV News Reporter at KPRC-TV 2 in Houston, Texas. After completing his History major at Carleton and grad school at Columbia University School of Journalism, NYC, he was a reporter in New York, Massachusetts, Connecticut, and now, in Houston. He is an Emmy and Edward R. Murrow award-winning journalist.
---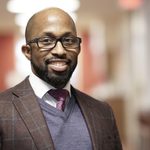 Thabiti Willis, Associate Professor of African history and of the African diaspora at Carleton. Thabiti explores the cultural and social factors that have shaped the history of Africans and their descendants in the Atlantic and Indian Ocean Worlds. He reflects on how historical actors imagine the past to shape the present and future in my research and teaching. And as a scholar of Africana Studies focusing on the global experience of African peoples and their cultural productions, he finds many parallels in the ways that people narrate the past, construct identity, and, like artists, act with an awareness of an audience. Professor Willis is the author of Masquerading Politics: Kinship, Gender, and Ethnicity in a Yoruba Town.
---
1st Winter Lefler Lecture: Tuesday, January 19

"Tacky's Revolt," by Vincent Brown
Professor Vincent Brown of Harvard delivered the first winter term Herbert P. Lefler lecture on Tuesday, January 19th, via Zoom. Professor Brown will discuss the largest slave revolt of the eighteenth-century British Atlantic World.
Professor Brown is the Charles Warren Professor of American History and Professor of African and African American Studies at Harvard University. He directs the History Design Studio and teaches courses in Atlantic history, African diaspora studies, and the history of slavery in the Americas. He is the author of The Reaper's Garden: Death and Power in the World of Atlantic Slavery (Harvard University Press, 2008), producer of Herskovits at the Heart of Blackness, an audiovisual documentary broadcast on the PBS series Independent Lens, and is most recently the author of Tacky's Revolt: The Story of an Atlantic Slave War (Belknap Press, 2020).
---
Fall 2020 Lefler Lectures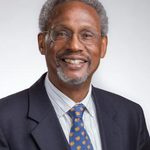 Thursday, October 22, 5:00 pm CDT
Dr. Spencer Crew is the Interim Director of the Smithsonian's National Museum of African American History and Culture (NMAAHC). He is also the Clarence J. Robinson Professor of American, African American and Public History at George Mason University. He has served as president of the National Underground Railroad Freedom Center and was the director of the National Museum of American History (NMAH), Smithsonian Institution. Dr. Crew will discuss how social justice and new technologies lie at the heart of the National Museum of African American History and Culture.
---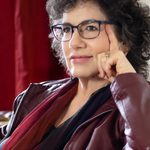 Monday, October 26, 1:00 pm CDT
Professor Susan Neiman directs the Einstein Forum in Potsdam, Germany. Born in Atlanta, Georgia, Neiman studied philosophy at Harvard and the Free University of Berlin. She was professor of philosophy at Yale University and Tel Aviv University before coming to the Einstein Forum in 2000. In 2014 Neiman was awarded the Spinozalens by the Internationale Spinozaprijs Foundation, a biennial prize recognizing international thinkers who concern themselves with ethics and society. Professor Neiman's lecture will ask what Americans can learn from the Germans about confronting the evils of the past.
---
Discussion Groups for current students, faculty, and staff
We seek to build intentional spaces for conversation about white supremacy and racism in the United States. It is our hope that these discussions will spur our personal and collective growth. We encourage you to view the recordings of the public lectures, peruse the related readings, view the suggested webinars, and meet virtually to the degree your schedule permits. There will be groups to discuss the lectures as well as related topics; you are welcome to sign up for either or both. Discussions will be held on multiple dates throughout the term.
Questions? Contact Serena Zabin, History Department Chair
---
"History, as nearly no one seems to know, is not merely something to be read. And it does not refer merely, or even principally, to the past. On the contrary, the great force of history comes from the fact that we carry it within us, are unconsciously controlled by it in many ways, and history is literally present in all that we do."

— James Baldwin, "The White Man's Guilt," Ebony Magazine, August 1965