Feb
2
Convocation with Ben Raines
Fri, February 2, 2024 • 10:50am - 11:50am (1h) • Skinner Memorial Chapel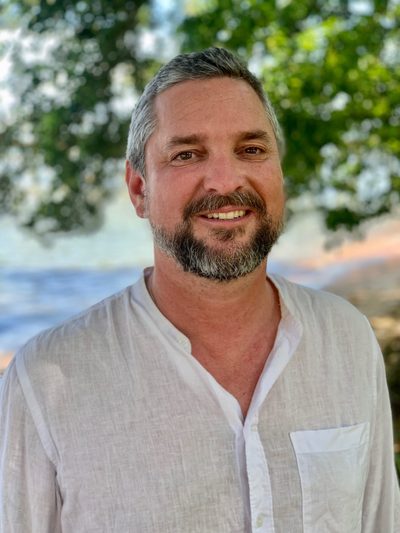 Ben Raines is an environmental journalist, filmmaker, and adventurer. In 2018, he discovered the wreck of the Clotilda, the last ship carrying enslaved Africans to arrive in the United States. His new book, The Last Slave Ship – The True Story of How Clotilda Was Found, Her Descendants, and an Extraordinary Reckoning, published Jan. 25, 2022. Raines has won dozens of awards for his coverage of environmental issues and has coauthored several peer-reviewed papers published in scientific journals.
He wrote and directed The Underwater Forest, an award-winning film about the exploration of a 70,000-year-old cypress forest found off the Alabama coast. Raines also wrote and produced the documentary America's Amazon, which has aired on PBS stations around the country and been distributed to public schools across Alabama. His latest film, The Carnivorous Kingdom premiered on Alabama Public Television in August. His underwater film work has appeared in documentaries on the Discovery Channel and National Geographic TV.
Raines has appeared on CNN, MSNBC, Fox News, The Today Show, Good Morning America, the BBC, England's Channel 4, NBC Nightly News and the CBS Evening News. His journalism has appeared in The New York Times, The Los Angeles Times, and The Washington Post.
Raines also wrote the award-winning nature book, Saving America's Amazon, and co-authored the book Heart of a Patriot with U.S. Sen. Max Cleland, which chronicled Cleland's journey from triple amputee after a grenade accident in Vietnam to the U.S. Senate.
Ben is a graduate of New York University's Tisch School of the Arts with a degree in filmmaking, and is a U.S. Coast Guard-licensed captain, giving tours of the Mobile-Tensaw Delta and Alabama's barrier islands. He lives with his wife in Fairhope, Alabama, and aboard the Suzanne, an 82 year old river boat moored on the Tensaw River.
from Convocations Events